This blog is an excerpt from our recent self-paced online course, "Organizing for Open in Your Leadership and Culture." Access the free course here.
In his book "Organize for Innovation," Red Hat president and CEO Jim Whitehurst writes that being an open leader means creating the context others need to do their best work. Red Hat is a leader in open source technologies.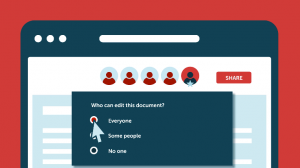 In setting that context, open leaders rely heavily on their emotional quotient to connect with others, build relationships, and create high-trust organizations.
Red Hat, the world's leading provider of enterprise open source software solutions, gives additional important advice for public sector leaders in their guide: "A Government Leadership Guide to Culture Change."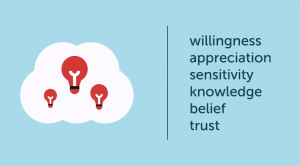 Open leadership requires moving beyond motivation to inspire people. Inspiration allows others to connect, dig deep to innovate, and do meaningful work.
Open leaders set the vision for the business and communicate and inspire from the top. But, they can only foster new and innovative ideas from within the organization.. Inspiration is intrinsic. It does not come from a place of fear or control, which is often the force behind motivation. Inspiration allows for an individual to connect to who they are and the ability to serve others.
An open leader facilitates this experience for those they lead. This is the basis for building collaborative relationships.
By connecting people to a shared vision versus mission statements, you can begin to promote the capacity to dream, and ultimately, create cultures of innovation.
Whitehurst offers six qualities that open leaders tend to demonstrate:
1. Willingness to extend trust and share information.
2. Appreciation for transparency and collaboration.
3. Sensitivity to the moods, emotions, and passions of the people that make up the organization.
4. Knowledge of not only what to share, but how to share it.
5. Belief that groups will consistently outperform individuals working in isolation.
6. Trust in those groups to create necessary change.
Every agency has a distinct mission and plan for existence. Operating via open principles and tactics, whether recruiting new talent or retaining your current employees, will help each individual and team align to a greater purpose.
To learn more about how you can set the foundations and principles for open leadership in your organization, access the free course here.