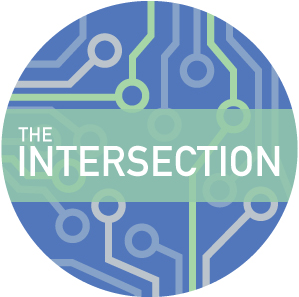 With the value of one bitcoin soaring to new highs near $10,000, the technology that makes it possible is becoming increasingly difficult to ignore. The famed cryptocurrency operates on a blockchain, a distributed ledger that, especially in this case, attracts droves of supporters and critics alike.
As a technology, blockchain has found its way into prototypes at a number of organizations in both the public and private sectors. The global banking industry has followed the trend. The four largest accounting firms in the world are experimenting with blockchain. A major player in the oil industry is looking to make trading more efficient with it.
Though it's still in early stages, the General Services Administration's (GSA) IT Schedule 70 Operations likewise has big plans for the future. Recently, it's put the finishing touches on a blockchain-based proof of concept that could, if implemented, fundamentally change its acquisitions process.
Currently, IT Schedule 70's FASt Lane program can process new contracts in about a month on average. But Jose Arrieta, IT Schedule 70 Operations' Director, said he believes a blockchain overhaul could get that number down to nine days. The proof of concept has prompted the American Council for Technology and Industry Advisory Council (ACT-IAC) to create a primer called "Enabling Blockchain Innovation in the U.S. Federal Government."
Using blockchain, the GSA can review vendor-submitted financial information almost instantaneously. And because it becomes the system of record for an entire offer, it drastically reduces the time it would otherwise take to prepare a pre-negotiation letter.
"I'm creating one layer of data, and on that layer of data, I'm creating micro services that mimic my business process and pricing information," Arrieta said at a Public Spend Forum procurement symposium in October. "So the entire business process is on a distributed ledger technology, completely decentralized."
Over the next year, Arrieta hopes to scale the concept out and automate it through the entire business process. In the same way the internet automated communication, blockchain automates trust. For government procurement processes, that means less paperwork and more easily verified acquisitions.
"I'm going to literally take every part of my optimal business process, and I'm going to use a soft form of artificial intelligence," he said. "I'm going to leverage automated machine learning to actually automate each of those business processes. I'm going to automate technical review. I'm going to automate price negotiation memorandum development. I'm going to automate price analysis."
GSA is not the only federal agency to explore blockchain. The Homeland Security Department has awarded research grants for the technology, and the Health and Human Services Department hosted a code-a-thon in March to test distributed ledger applications.
But critics caution that many agencies probably don't need to use a blockchain. "If you're not doing something that involves accumulating and sharing and disseminating information that everyone needs to agree on, you don't need this at all," said Peter Van Valkenburgh, research director of decentralized technology advocacy group the Coin Center, at a conference in July, according to NextGov. Others have warned of a so-called bitcoin bubble that could burst in a manner similar to the dot-com bubble of the late 1990s and early 2000s.
Truly, no one can be sure what the global blockchain landscape will look like in the coming years. But there also seems to be a consensus that it's worth keeping an eye on.
GovLoop recently wrote about blockchain technology in a two-part Q&A with Tomicah Tilleman, co-founder of the Blockchain Trust Accelerator and a member of the advisory board of the BitFury Group, a blockchain infrastructure provider. Part 1 | Part 2.