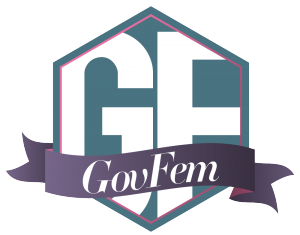 Whether you're excelling in your career or facing discrimination at work, it's good have a community to support your efforts.
As a woman in government, fostering diverse partnerships is crucial to bolstering your career. We spoke with Jill Melnicki, a technology consultant for state and local governments, on the need for professional women to develop strategic networks to better their chances for success.
Before building external partnerships, Melnicki explained women need to partner with and befriend themselves. "We need to support ourselves. We need to identify our unique desires, and direct our attention there," she said. "We need to know our stories, what we want, what we don't want, and we need to be able to be our own advocates." By understanding themselves, women are empowered to drive through setbacks to reach significant career goals.
However, relationships with others are key to career advancement and general contentment, according to Melnicki. Forming a strong, diverse network of relationships will add volumes to your professional life, by opening your eyes and opening your doors. With whom should women seek to establish these partnerships? Melnicki suggested four cohorts of potential partners.
Start close to home, particularly with your immediate family and close friends. Friends and family provide unconditional support and constructive feedback in a safe environment. Often overlooked, this type of mental and emotional encouragement is critical to staying on track with professional goals and remembering what's most important to you.
Then, widen your network. Develop relationships with new professional associates, by exploring groups geared towards subjects that you're passionate about. In these networks, you'll exchange knowledge and increase your professional connections. You may even discover opportunities to offer your services pro bono—which will expand your portfolio and your exposure.
"I follow the energy around what I'm interested in. I don't necessarily stay in the women arena, and I don't always stay in my area of specialty, which is government innovation and entrepreneurship. I follow where I think there is the potential for synergy," she explained.
For Melnicki, Twitter has been a fantastic resource for starting conversations and developing professional relationships. Additionally, searching for events, conferences, and happy hours geared towards topics you care about will put you in the same room as people with mutual professional goals. At these events, don't be shy about going talk to the speakers and the other attendees. Face-to-face networking is a notoriously difficult task, so see our article on how to network for more tips.
Additionally, don't forget to partner with personal and professional development experts – those who can help identify roadblocks and offer you insight and strategies to advance to the next level. Be honest with yourself, understand where you're lacking, and seek out help. "We need to make sure that we find partners for any development resources we need," she said. These partners might include an executive coach, financial advisor or nutritionist.
Another great way to grow your career is by developing relationships with mentors within your organization. Many organization leaders are keen to help out younger employees, but they need to be approached. Securing a mentor within your agency—whether a supervisor or colleague—offers you a sounding board that is cognizant of your specific role and organization. Having a firsthand account of her success can also provide insight into what it takes to be successful in your field.
As a takeaway, it's important to remember that in today's networked world, help is everywhere. Only by engaging with others can we grow and evolve. We're social animals, after all.
Last week, Jill shared her tips for excelling as a woman in civic tech. Check our that post on GovFem by clicking here.