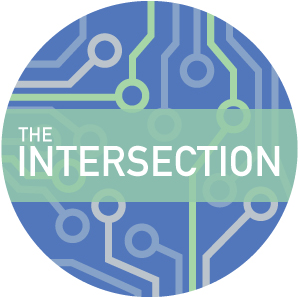 Change can be hard, uncomfortable and downright overwhelming.
Even planning for it can cause angst. But that's the reality federal employees face as their agencies fall in line with White House mandates to reduce the size and cost of the civilian workforce.
But rather than bracing for impact, career feds are trying to get out in front of these mandates to ensure that changes are implemented strategically. GovLoop sat down with some of them to better understand how they're responding to the administration's calls for reform.
"I think sometimes people tend to sit back and wait for political leadership to show up," said Chad Sheridan, Chief Information Officer at the Agriculture Department's Risk Management Agency. "It's not my mantra."
Sheridan said career staff should proactively come to the table with insights and proposed plans that political appointees can use, or at least seriously consider. Personally, Sheridan is talking with his leadership team about how the agency will respond to the Office of Management and Budget memo, which details the administration's workforce reforms. Staff are also encouraged to join in on these discussions.
Reading from the OMB memo during a recent all-hands meeting, Sheridan noted that there is a distinct role his staff will play in improving agency mission through technology. He told employees there will be efforts to centralize IT services where it makes sense.
"You may not be running a help desk in the future, but you're going to spend more of your time working on technological solutions that drive mission," he said of his talks with employees.
Prioritizing Cuts Around the President's 2018 Budget
The memo calls on agencies to align their reorganization and reduction efforts with the president's fiscal 2018 budget, which called for deep spending cuts across civilian agencies. At USDA, the president proposed a 21 percent budget reduction.
For the Health and Human Services Department, Trump's budget includes an 18 percent cut.
"You're prioritizing against cutting X, cutting Y, cutting Z, and none of it is pretty," said Leo Scanlon, Deputy Chief Information Security Officer at HHS. "The question then is posed, well, of these things, what can we stop? And if we would stop, what would be the consequence?"
From an IT security standpoint, Scanlon said the agency has been running lean for a long time. Like the rest of the federal government, HHS has been operating under a continuing resolution. In most cases, that means funding levels have been flat. "We're going to cut from that," Scanlon said.
"On the other hand, it tends to sharpen the mind," he said about funding cuts. "It forces everybody to think about do we really need to do that this way, or is there another way to do this."
Rethinking Federal Hiring 
Hiring is one of the things that agencies are being forced to rethink. In the wake of the governmentwide hiring freeze that President Donald Trump instituted his third day in office, some agencies are still operating under a freeze status.
Among them are the Environmental Protection Agency and the State Department. It wasn't until weeks after the administration ended the freeze on April 12 that the Veterans Affairs Department announced it was removing hiring restrictions at the Veterans Health Administration's medical facilities — for medical and non-medical positions — and for Veterans Benefits Administration regional and field offices.
"However, in order to streamline VA's corporate structure and administrative positions, VA will maintain a process that requires thorough review before hiring," the department said in a news release. "Hiring in the administrations must have the appropriate Under Secretary level approval, and at VA's Central Office, the Chief of Staff must approve."
But governmentwide, the Trump administration has been slow to fill top leadership positions, including deputy secretaries and undersecretaries, according to The Washington Post.
Another part of the dilemma for agencies is that while their workforce is set to shrink, their workload will not always decrease at the same rate. Agencies still need staff to get work done. "The irony is when you are losing federal employees for various reasons, the way you keep doing what you need to do is you hire a contractor," Scanlon said.
At USDA, Sheridan is working through the right balance of federal and contract workers. He was able to get last-minute hires in before the freeze took effect.
"We hired very good people," he said. "In fact, I've had multiple people come over from other federal agencies on a lateral because they know and heard and have seen the kinds of things we're doing. If that's the kind of culture you're building, people will naturally gravitate to it."
In addition to hiring, Sheridan and Scanlon offered advice for managing through these reforms.
Communicate — a lot. "The key thing is you've got to get ahead of the rumors," Scanlon said. "Because if you don't do that, people will explain to themselves what is going on. You've got to help them get the right explanation."
Maintain a recruiting presence. Even if hiring is slow or at a standstill, you will eventually need to replace people who leave. You have to have a pipeline. "You have to have an array of people who at least know that you are potentially recruiting, Scanlon said. "They might take another job in the meantime, but they're on [your] list, and you're on their list."
Transition from a "permission-based model" to an "I-intend-to model. That's the kind of culture Sheridan is cultivating at the Risk Management Agency. Under the old leadership model, employees went to the boss and asked for permission before they did anything. Sheridan's employees are empowered to come to him with ideas that they intend to implement.
Tell a clear story. "We can't just recycle the same old complaints," Scanlon said. "We've got to give clear and verifiable status reporting" of the current state of affairs and what will change.