Although government workers know what they need from their IT infrastructure to achieve mission goals, results from a recent GovLoop survey of IT professionals show that nearly half of agencies' current infrastructures aren't meeting expectations. Fifty-one percent of respondents said their IT was inadequate or even prohibitive to allowing them to meet agency missions.
Respondents also explained how their current technology was failing expectations. Specifically, they cited outdated IT, overly complex architectures, costly procurement and decreased cybersecurity as main obstacles to IT effectiveness.
Legacy IT
It's no secret that many government IT systems are outdated. That's becoming a major challenge as the financial and performance costs of maintaining those systems rise.
Today nearly 80 percent of federal IT budgets go to operating and maintaining legacy technologies. Unsurprisingly, 29 percent of respondents said high operation and maintenance costs were also a challenge of their current IT.
But despite that investment, 48 percent of our survey respondents said outdated systems don't meet current performance requirements and 38 percent said they provided subpar user experiences.
Increased Complexity
Current systems don't meet agency needs, but when agencies attempt to improve their IT, they run into additional roadblocks.
According to more than a third of respondents, their systems are unable to effectively scale as workloads or performance demands increase. The alternative strategies to scaling — updating or replacing — are also difficult for agencies. Forty-five percent of participants said they were unable to effectively update or modernize agency systems.
These difficulties are largely the result of an overly complex IT infrastructure, built over many years as individual departments deployed ad-hoc systems to meet various needs. That IT sprawl across departmental silos makes it difficult to manage, much less update, systems in a consistent or integrated way.
Survey respondents affirmed this issue. One lamented that too any applications weren't interconnected, while another said there were no interfaces among programs that required the same information to operate.
Decreased Security
This lack of integration across IT systems not only hinders agencies' ability to update systems, it also critically decreases security. A host of sophisticated cybersecurity tools are available to IT and security personnel, but they can't make the most of them when their outdated systems don't support those security capabilities.
Additionally, cybersecurity professionals need visibility across the organization to monitor, detect and address vulnerabilities holistically. Systems that are disconnected — configured differently and residing in various departmental silos — can't provide that visibility to keep agency systems safe.
Costly Procurement
But even if the complexity of legacy architectures decreased, agencies face another hurdle in procurement: Acquisition procedures in government are often lengthy and mired in complicated regulations and requirements. As a result, many organizations have difficulty acquiring new solutions to replace outdated systems in a timely manner.
"Agencies wind up spending so much money and time getting these things together from an IT infrastructure perspective that they don't have enough money or time to build the product or the thing that's really providing the value to the mission," Kurt Steege, Chief Technology Officer at ThunderCat, said.
Ultimately, the current configuration of government IT prevents agencies from innovating ways to achieve goals and serve citizens. The public sector requires not just new systems, but an entirely new IT architecture to prepare it for today's demands.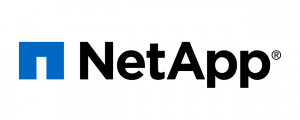 This post is an excerpt from our recent research brief, The Next Generation of Government's IT Infrastructure. To learn more about hyperconvergence and how it helps agencies overcome these challenges, click here.