To celebrate the new fiscal year, here's a complimentary issue of Jobs, Jobs, Jobs. You can receive these weekly job announcement by joining ELGL – free for students, $20 for individuals, and $250 for organizations.

ELGL Corporate Members
Colin Baenziger & Associates – Active Recruitments
Strategic Government Resources – Job Board
Waldron Recruiting – Current Engagements
Karras Consulting – Current Recruitments
This post will be updated throughout the week. The new job listings can be found in RED.
Community Development
Senior Planner, City of Tigard
City Planner, City of Grandview, Missouri
Transportation Planner, City of St. Joseph
Senior Environmental Planner, Rincon Consultants, Inc.
Senior Planner, City of Bellevue
Community Development and Planning Director, City of Cedar Rapids
Assistant Director of Planning and Research, Association of Bay Area Governments (ABAG)
Transportation Planning Manager, City of Surprise
Senior Planner – Long Range, City of Plano
Planning and Zoning Division Director, St Charles County Community Development Department
Zoning and Strategic Planning Coordinator, Trumbull Neighborhood Partnership
Transportation Policy and Planning Analyst, Cambridge Systematics
Senior Parks Planner, Oregon Metro
Senior Transportation & Long Range Planner 2 Year Term, City of North Bend
Development Services Assistant Director- Business Services Division, City of Bellevue, WA
Economic Development
Director of Community & Economic Development, City of Monterey Park
ECONOMIC DEVELOPMENT DIRECTOR, City of Haysville, KS
ECONOMIC DEVELOPMENT MANAGER, City of Sierra Vista, AZ
Economic Development Manager, Greater Kokomo Economic Development Alliance
Economic Empowerment Coordinator, Bradley Angle
Vice President of Operations, The Alliance for Economic Development of Oklahoma City
Senior Business Development Coordinator, Portland Development Commission
ECONOMIC DEVELPOMENT MANAGER, City of Poway, California
Finance
Finance Director, Columbia Land Trust
Financial Analyst, Jackson County, OR
Budget Analyst, Metropolitan Government of Nashville and Davidson County
Finance Associate, Portland Homeless Family Solutions
Operations & Finance Director, SPOON Foundation
Accounting Specialist, VTM Group
Account Coordinator, VTM Group
Senior Business Systems Analyst, Multnomah County
Community Investment Policy Advisor, Oregon Metro
Finance Director, City of Sherwood
Accounting Manager, Highline Community College
Business Applications Analyst, City of Olympia
Financial Analyst, Kitsap Transit
FINANCE DIVISION MANAGER, City of San José , CA
FINANCE DIRECTOR, City of Arvada, CO
Fare Revenue Analyst, TriMet
Accountant 2 (OSPS Accountant), Oregon Department of Administrative Services
Assistant Finance Director, Albert Lea, MN
Human Resources
Human Resources Analyst, City of Sherwood
Benefits Manager, City of Salem, OR
Human Resources Analyst, Jackson County, OR
Human Resources Business Partner, City of Portland
Labor Relations Officer, Pierce Transit
Human Resources Manager, San Diego County Water Authority, CA
Internships
Creative & Production Intern, Edge Multimedia
Communications and Program Intern, Vibrant Village Foundation
Marketing & Communications Internship, TriMet
Intern – Planning & Zoning, Village of Schaumburg
Legal Intern – Office of Metro Attorney, Oregon Metro
Management
Public Health Division Director, Oregon Health Authority
Executive Director, Madison Square Park Conservancy
Pro Tem City Manager, City of Damascus
City Manager, Newport, OR
City Manager, City of Kingsburg, CA
Executive Director, Skagit Watershed Council
Assistant Village Manager, Village of Niles, IL
Chief Financial Officer/Assistant Town Manager, Town of Colchester, VT
Assistant City Manager, City of Marquette, MI
City Manager, City of Augusta, KS
Partnership Director, Equal Opportunity Schools
Director, South Central Washington, Teach For America
Executive Director, Children's Advocacy Center of Jackson County
Policy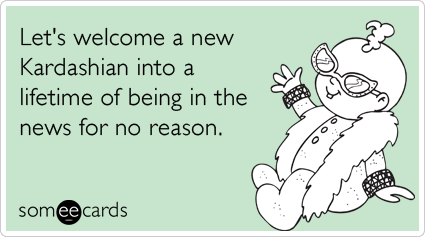 Council Policy Coordinator, Oregon Metro
Senior Management Auditor, Oregon Metro
SENIOR PROGRAM COORDINATOR, Washington County, OR
PROGRAM SPECIALIST, Washington County, OR
Program Coordinator, City of Portland
Project Coordinator II, City of Corvallis
Senior Governance Advisor, ICMA, DC
Program Assistant Job, The Bill & Melinda Gates Foundation
Operations & Policy Analyst 4 (Business Solutions Manager), Oregon Health Authority
Senior Consultant – Public Policy, Deloitte
Senior Project Coordinator, Minneapolis, MN
Communications
Communications Officer, City of Encinitas
Communications Coordinator, Greenspoint District, TX
Communications Manager, Kaiser Permanente
Community Relations Specialist, Clackamas County
Senior Public Affairs Specialist, Clean Water Services
Communications Officer, City of Encinitas, CA
Director of Communications, Media, and Publications, Pet Partners
Public Relations (PR) Advocate Engagement Manager, Patient Health Perspectives, LLC
Chief Information Officer, LFUCG
Director, Employee Engagement/Relations, Comcast
Community Relations Manager, City of Bend
Public Works
Transportation Demand Manager, Grand Rapids Downtown Development Authority
Natural Areas Acquisitions Analyst, Oregon Metro
Parks and Natural Areas Planning Manager, Oregon Metro
Parks and Properties Planner, Oregon Metro
Contract and Compliance Administrator, Pierce Transit
Director-Emergency Management, Kitsap County
Manager, Safety Programs, Port of Tacoma
Code Compliance Specialist, City of Ashland
Assistant Public Works Director, Sibley County
And a Few More
Program Manager, African American Health Coalition
Legal Assistant 2, Multnomah County
Legal Assistant, Columbia County
Records Specialist, City of Corvallis
Assistant County Counsel 2, Lane County
Associate Attorney, Beery Elsner
Public Defender, City of Selah