It has been said by Margaret Atwood, noted poet and novelist, that, "You're never going to kill storytelling because it's built into the human plan. We come with it."
Wise words, indeed. The benefits of storytelling are many: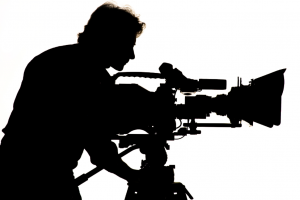 Storytelling builds memories. We as a people are primed to remember stories. At a young age, our parents tell us stories that enthrall us, entertain us and teach us morals that are designed to help us grow up to be better people. These life lessons are told in story format because that makes them interesting, entertaining and memorable.
Storytelling builds relationships. What turns a good story into a great story? The kind that your coworkers or clients hang onto until the very end. It's the kind of story that makes your audience respond emotionally – when they start to picture themselves in your story and relate to you.
Storytelling matters in people's lives. The sharing of stories about the solutions you offer as a leader impacts others, and they invite your listeners "to join in your solution and become the hero of the story" – keynote speaker, Thaler Pekar.
Indeed, as shared by American novelist, Flannery O'Connor,"A story is a way to say something that can't be said any other way."
And who are the most successful storytellers of today? Those who write and produce films – like famed director, Steven Spielberg, who knows that every single person who sees a movie…brings a whole set of unique experiences. Now, through careful manipulation and good storytelling, you can get everybody to clap at the same time, to hopefully laugh at the same time and to be afraid at the same time.
And be inspired at the same time. Here are ten inspirational movies for government leaders:
Amazing Grace
William Wilberforce (1759-1833), as a member of Parliament, struggled for over 20 years to build support for the abolition of the slave trade throughout the British Empire. He did so at the expense of his health and political fortunes. Amazing Grace shows us the incredible integrity and persistence he brought to the struggle. His ultimate success demonstrates how a small group of determined people with a clarity of vision can truly change the world.
Gandhi
Gandhi is an inspiring study of how Mohandas Gandhi rose from being a humble lawyer in South Africa to a political activist who would ultimately lead India's push for independence. The movie beautifully portrays how Gandhi's life serves as a great example of the power of living one's values.
12 Angry Men
Henry Fonda plays the lone jury member out of 12 who is not convinced of the guilt of a teenager accused of killing his father. Despite the odds, he has the courage to be true to his convictions and speak up. This is a riveting study of integrity and group dynamics.
The King's Speech
Telling the story of King George VI, the movie is unique in so many ways. This is one of the best leadership movies not just because of the unlikely leadership role they cast on a king with a stammer, but also because of the fact that he himself considers that he is unfit to be king. Nevertheless, with the help of his speech therapist, the king manages to lead his country through war with boldness and admirable leadership skills.
Schindler's List
Using Nazi bureaucracy, Schindler decides to employ Jewish workers instead of Poles in his factory. Jews that were employed in his factories were not shipped out to lagers like Auschwitz or Birkenau. They were also treated more kindly. According to the Nazis, a Jew working as a servant was deemed essential and would not be killed. It was therefore easy for Schindler to increase his workload so that he would always need additional workers. In total, he saved over 1,100 Jews from concentration camps.
Life is Beautiful
Life is Beautiful presents the life of a Jewish man who succeeds to conquer a woman's heart with his sense of humor. It's a memorable family movie that shows the relationship between a father and his son, as well as the importance of imagination and what it takes to be a loving parent. This comedy has made the list of must-see inspirational movies for leadership thanks to the characters' simplicity, the role of humor and imagination for a father-son relationship, plus the real definition of family and love.
The Shawshank Redemption
The Shawshank Redemption is one of the most inspirational movies for leadership. It tells the story of a beautiful friendship between two imprisoned men. This movie portrays what real friendship really means and how important it is to trust someone when most needed. It's a great movie for everyone who wants to become a leader.
42
An inspiring film about Jackie Robinson's transition as the first black player in Major League Baseball. Robinson's courage and the example he set were extraordinary. Several others, including Branch Rickey and Pee Wee Reese, also demonstrated tremendous integrity in doing the right thing despite intense criticism.
Dead Poets Society
There are few quotes that have stuck with us as the famous, "Oh Captain, my captain!" This is the ultimate form of respect for the leader who did not actually strive to be a leader, for the teacher who came to be adored by the students who at first couldn't understand his ways. There are few teachers who would have encouraged their students to be exactly who they are, in spite of the status quo back in the 1950s. Carpe Diem! No matter what anybody tells you, words and ideas can change the world.
Joseph Novick is part of the GovLoop Featured Blogger program, where we feature blog posts by government voices from all across the country (and world!). To see more Featured Blogger posts, click here.