Now is the perfect time to start podcasting. According to the latest podcast statistics, 70% of Americans have heard about podcasts, and 32% listen to one at least monthly. That's a significant number of Americans that government agencies can reach with their messaging.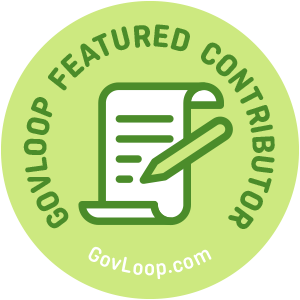 As a matter of fact, sixteen million people consider themselves avid podcast fans. That is the approximate population size of America's four largest cities combined – New York City, Los Angeles, Chicago, and Houston, Texas.
Over a million podcasts and 29 million episodes currently cover a broad range of topics, from entertainment to educational purposes. This might imply that the podcasting market is oversaturated, but it actually is possible to find your niche. What new information or perspective do you have to contribute to the conversation? What voices can you elevate that traditionally lack a platform? How can you expand your communications strategy to reach your champions?
As a media specialist, television, radio and print news outlets have traditionally been the media advocacy mechanism my organization uses to raise awareness of issues facing our communities and to advocate for policies. We earn local and national coverage in the news because this strategy has been the foundation of our success for decades. We rely on reporters and assignment editors to pick and choose the topics they feel are important enough to make the morning headlines or the evening's 5 o'clock news.
But as local newspapers are shuttered and shrinking budgets mean fewer reporters and editorial staff at television and radio stations, the competition to get our topics covered is very real. And in our world, we, of course, think everything we write about is important. Podcasting, if done well, is a way to take the steering wheel and control the information you want to broadcast to listeners everywhere.
Here are some reasons why you should consider podcasting as part of your communication strategy:
1. Inform the public with up-to-date information on government strategies to address hot topics going on at the local, state and federal levels. We all have a threshold for how much information our brain can process. A well-researched and produced podcast provides quality content that the audience can easily absorb.
2. Release new reports on emerging research and statistics. Podcasts provide a way for researchers or analysts to highlight their work and distill it into chunks of information that an audience of laymen may not have been aware of or understood otherwise.
3. Engage the public toward action. Podcasters can use the power of their authentic voices to encourage listeners to vote, fill out the census, get a health screening, visit a small business loan provider or another actionable item that moves an agency's mission forward.
4. Leverage media that has grown in popularity in the U.S. Approximately half of current podcast listeners are millennials or Gen Z. As members of these generations grow and evolve, so will their preferences for how they like to receive information.
5. Dive deeper into content through thought-provoking analyses. Podcasts allow listeners to go beyond the surface of an important topic to understand all angles and perspectives and come to their own conclusions.
6. Build trust and connection between the host and the audience. The best part about podcasting is that it allows informal discussions between hosts and guests. The conversation can be very organic with very little scripting. This format makes listeners feel like they are in the room (studio) and privy to an intimate conversation.
7. Build consistency in streaming information to your audience. Once a following of listeners is built, they will come to anticipate your next podcast, knowing that they can rely on you to provide fresh and meaningful content.
8. Provide convenience to your audience. Listeners can access podcasts anywhere – in the car, at home, at the office, standing in line at the DMV, waiting for a dentist appointment … anywhere a computer, iPad or mobile phone can be found.
9. Demystify agency work. Podcasts can be a welcoming venue for the public to understand what is going on in the government.
10. Repurpose content into other formats. Pitches, story ideas and news releases can always find a home in a podcast. This format may appeal to consumers who may, for instance, not have time to sit and read a news article, but may have time to listen to a podcast while cooking dinner.
While mainstream news and social media will continue to be major platforms for Americans to receive news on current events, podcasts have a specific type of appeal. For one, they are convenient and accessible. And they are a great way to amplify the work that agencies are doing for the benefit of the public.
Meredith Gibson is a GovLoop Featured Contributor. She uses the power of media advocacy and geographic information systems to promote systems and policy changes that contribute to healthy, safe and vibrant communities in San Diego County. Meredith is a media director at the Institute for Public Strategies, a non-profit organization that addresses equity in public health, particularly around substance abuse prevention. She writes news releases, collaborates on opinion editorials and pitches ideas and spokespersons to news outlets, amassing media coverage at the local and national levels. She also authors story maps and analyzes spatial data to inform policy decisions.