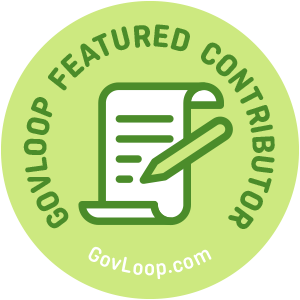 If you want to lift yourself up, you must uplift someone else, said Booker T. Washington, born slave, educator, orator and advisor to several presidents of the United States. As a Black woman in the U.S., it is important that I remember to serve those who have come before me, those who will come after me, and those who are rising with me. I stand on the shoulders of giants, and those giants were servants first, then became leaders.
What Is Servant Leadership?
The founding father of servant leadership, Robert Greenleaf, describes this approach as a process of leadership that challenges traditional leadership by placing the needs of the followers before the leaders'. As a public servant in the city of Chicago, it's my job to put constituents' needs often before my own.
For example, during this current pandemic of COVID-19, my need was for our district office to close and to limit contact with constituents. I had to figure out a way to also make sure that constituents' needs were being met no matter what. To accomplish this, I rerouted all office phone calls to my cell in order to be accessible for those in need. It is my hope that this approach will have a societal impact — that these same constituents will remember that our office was there for them in their time of need and will continue to support the office in our endeavors.
Whenever you need a little inspiration, here are 11 quotes about servant leadership, starting with the man who coined the term "servant leader," Robert Greenleaf.
1. "The first and most important choice a leader makes is the choice to serve, without which one's capacity to lead is severely limited." – Robert Greenleaf
2. "I want to sleep for eternity with a broad smile on my face. I want those who remain behind to say, 'This man has done his duty.'" – Nelson Mandela
3. "Everybody can be great, because everybody can serve. You don't have to have a college degree to serve. You don't have to make your subject and your verb agree to serve. You only need a heart full of grace, a soul generated by love." – Martin Luther King Jr.
4. "Do what you can, where you are, with what you have." – Theodore Roosevelt
5. "Not everybody can be famous. But everybody can be great, because greatness is determined by service." – Martin Luther King, Jr.
6. "…When you choose the paradigm of service, looking at life through that paradigm, it turns everything you do from a job into a gift." – Oprah Winfrey
7. "Service is the rent that you pay for room on this earth." – Shirley Chisholm
8. "A life without a cause is a life without effect." – Paulo Coelho
9. "The purpose of life is not to win. The purpose of life is to grow and to share. When you come to look back on all that you have done in life, you will get more satisfaction from the pleasure you have brought into other people's lives than you will from the times that you outdid and defeated them." – Rabbi Harold Kushner
10. "Let your light shine as an inspiration to humanity and be the reason someone believes in the goodness of people."  – Germany Kent
11. "As we look ahead into the next century, leaders will be those who empower others." – Bill Gates.
Dulana Reese is a Mississippi native living and thriving in Chicago. She serves as the Chief of Staff for State Representative Kam Buckner. In this capacity, she supports the representative by building relationships with community stakeholders, inspiring their team to go above and beyond, ensuring the community's voices are heard, and playing various roles on campaigns. She graduated from the University of Southern Mississippi with a bachelor's degree in Communications Studies and earned a master's in Public Service Management from DePaul University. In her spare time, she loves a good Netflix binge, reading, listening to music and practicing the harmonica.