It's that most wonderful time of the year when you think about holiday gifts that will make your favorite coworkers feel appreciated—and then draw a complete blank on the perfect gift to give them.
Giving gifts to government colleagues isn't as straightforward as what to buy Aunt Mabel (a scarf). At the federal level, strict rules govern gifts between government employees*, putting a $10 limit on your generosity. If you work for a state, regional, or local government, chances are your agency has similar ethics rules for holiday gifts. And, while you can give a more expensive gift to an office to share, it's time consuming to wade through gift baskets to find one that everybody will appreciate.
Here's a holiday gift guide with lots of fun and meaningful treats for your hard-working government colleagues that don't violate the ethics rules.* Prices are as of November 14, 2016, and may not include shipping and taxes, which varies by location.
* I'm not a lawyer or ethics expert. When in doubt, check with your agency ethics official.
Gifts Under $10
Career-Themed Lego Mini Figures (prices vary)
Give your coworker a Lego mini figure that shows off their passion for their government career. Some of minifigs just right for govies include the hiker ($9.35), mountain climber ($7.27), wildlife photographer ($8.79), secret agent ($6.49), astronaut ($6.45), alien ($9.25), police man ($9.55), traffic cop ($7.41), fire fighter ($9.99), animal control ($8.75), farmer ($8.75), carpenter ($7.95), paleontologist ($8.15), zookeeper ($9.50), scientist ($9.95), and artist ($9.00).

Inca Tea (boxed teas $7.99 each, loose tea $9.99 and up)
This is a soothing gift for tea-drinking coworkers who love to try new and unique flavors. The Inca Tea company is proud of their purple corn-based teas, "derived from an ancient Incan recipe." Caffeine-free flavors include Peruvian Spiced Berry, Machu Picchu Mango, and Cusco Chamomile tea. For folks who like a caffeine kick, gift them Punchau Peach, Tawantin Black, or Pachamama Green tea.
Priced just right at $10 a bag, 240sweet gourmet marshmallows make fabulous gifts. In fun and creative flavors like Sugar Cookie and Crunchy Cinnamon, these puffs delight the young at heart. Your coworkers can pop these marshmallows into the cup of hot chocolate that gets them through afternoon doldrums, or just nibble on the sweet treat.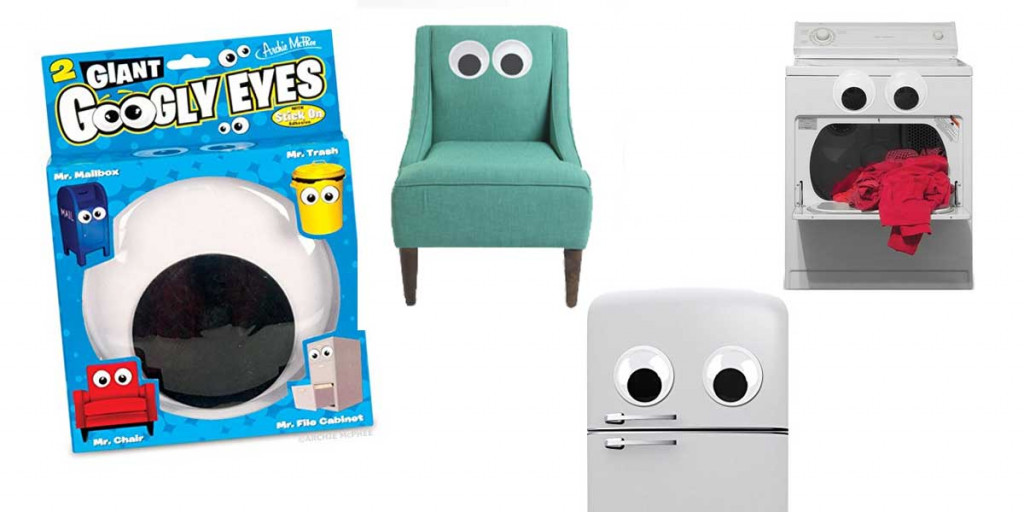 Ever looked at your office's file cabinet and wished it could stare back at you? Giant googly eyes will give your coworkers a much-needed case of the holiday giggles. Choose between 3-inch and 4-inch giant googly eyes.
Virtual reality, or VR, is being proclaimed as the future of entertainment technology. To start enjoying the immersive 3D experience, all you need is a smartphone and a pair of virtual reality Google Cardboard glasses. It's an especially fun gift for tech-savvy, smartphone-addicted, and gamer coworkers.
Got a coworker who always has their nose in a book? Bring a bit of joy to their bookshelf by giving them this fun crocodile bookmark. If crocodiles aren't your giftee's thing, there's also hippo and reading lamp bookmarks that are just as cute and clever.
Coloring books for adults are a way to reduce stress, increase mindfulness, and relax through colorful craft. There are a lot of adult coloring books out there, but not many for people who adore working for government. The National Parks and Historic American Landmarks coloring books will help put a little play into work.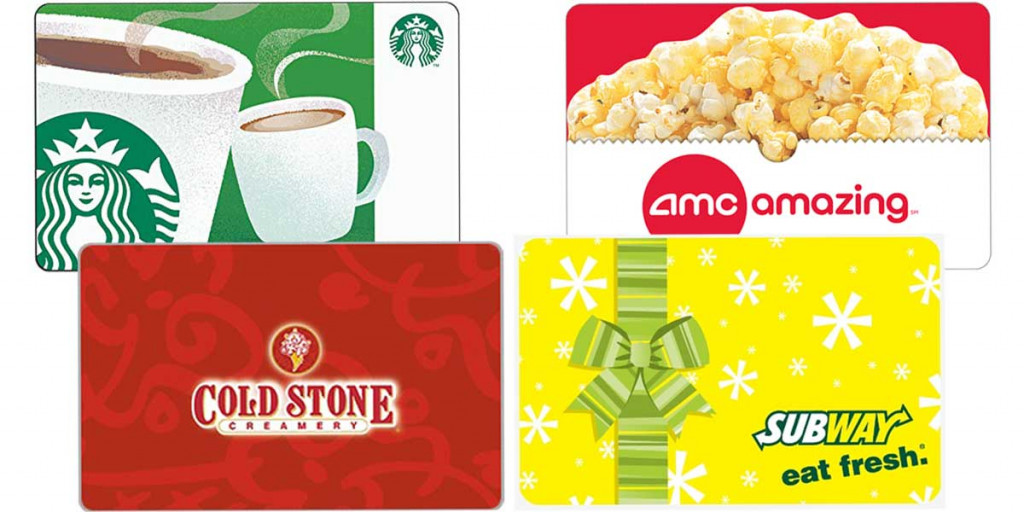 Gift Cards ($10 or less)
The first rule of holiday gift giving is picky people get gift cards. But, it's not easy to find gift cards for $10 or less, no less ones that your coworkers will actually like. The secret is to buy a variety of multi-packs of $10 gift cards and distribute the cards to multiple people. Gift cards from Starbucks, Subway, Cold Stone Creamery, and AMC Movie Theatre are bound to please.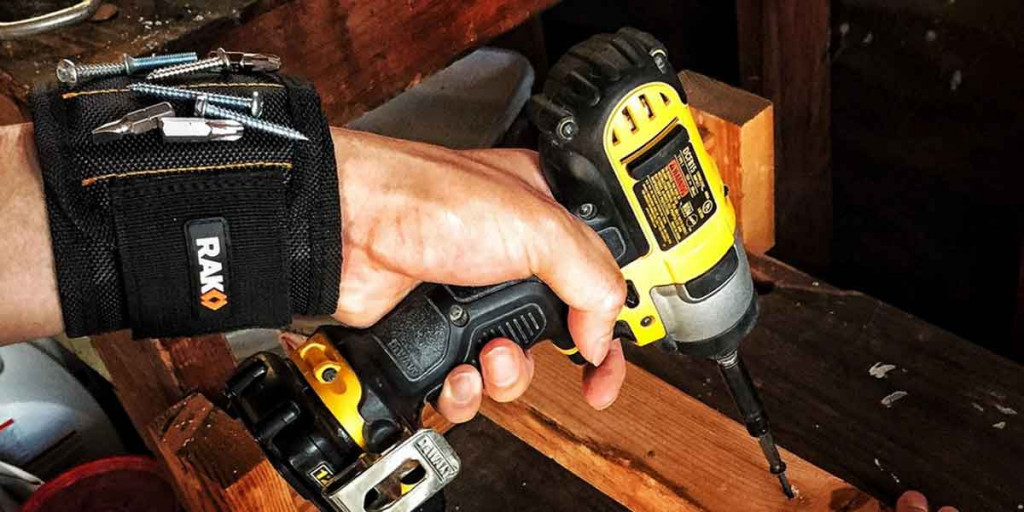 Wearing this magnetic wrist band is like having a third hand to help with hands-on projects. It provides a convenient spot to store nails, screws, drill bits, and any other small magnetic items you don't want to risk losing. The magnetic wrist band is perfect for coworkers who enjoy computer electronics repair or other do-it-yourself projects.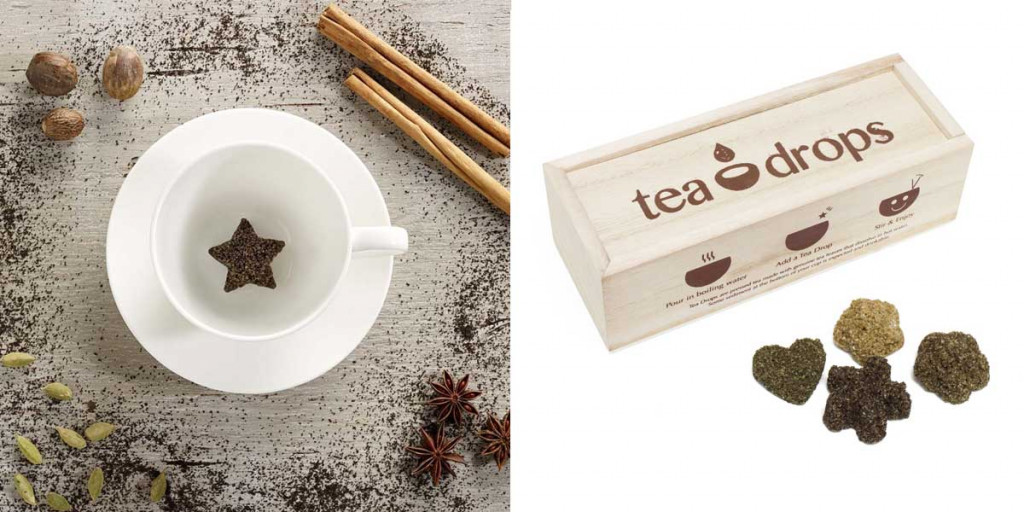 Perfect on the go, on the road, or in the office, Tea Drops are tea that's been molded into fun, whimsical shapes that dissolve instantly in a cup of hot water. They're made with organic tea and spices, and are very lightly sweetened with organic cane sugar. The Tea Drops are beautifully packaged in a sustainable wood box, making them even more gift-worthy than your average tea.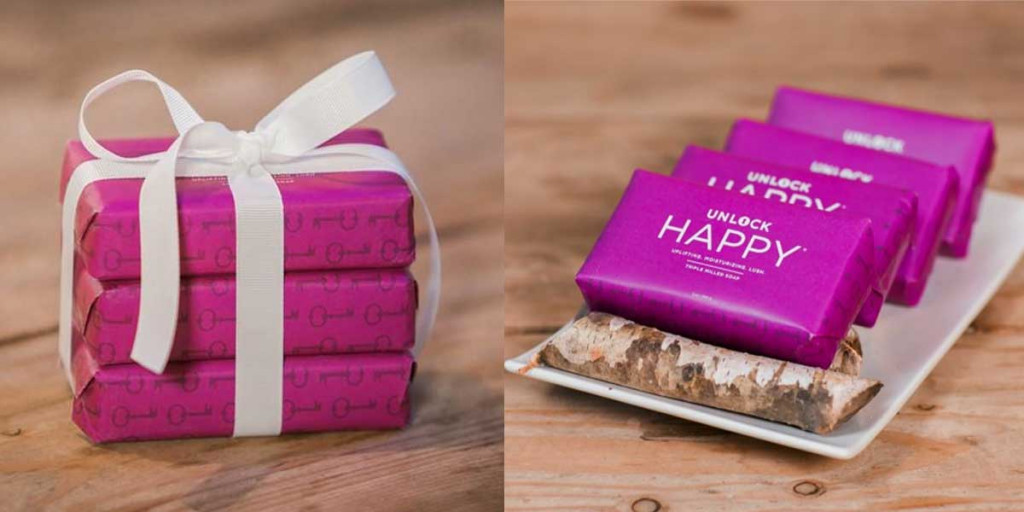 Happy Soap is an affordable gift that lets your coworker know, "You make me happy!" The vegetable-based soap is enriched with moisturizing Shea Butter and infused with a blend of fresh citrus, red berries, light floral, and bright, herbaceous oils. Wrapped in festive purple packaging, the soap is an uplifting holiday gift that helps people embrace the happiness the day has to offer.
There are plenty of days that working for government seems to require belief in the imaginary. Remind your hard-working coworker that they are capable of magic by gifting them a smiling unicorn tape dispenser, which even comes with rainbow tape.

Many government folks spend a lot of time in their cars, and sometimes they're far from help if an emergency happens. Give the resqme Car Escape Keychain Tool to your colleagues who are often out and about in the field. The smallest car escape tool available, it includes a seat belt cutter and car window breaker. First responders, wilderness rescue professionals, parks and recreation employees, and service personnel will love it.
When the world's got you down, your coworkers can take out their stress by giving this globe stress ball a squeeze. Having the world in the palm of your hand can also help people put their problems in perspective.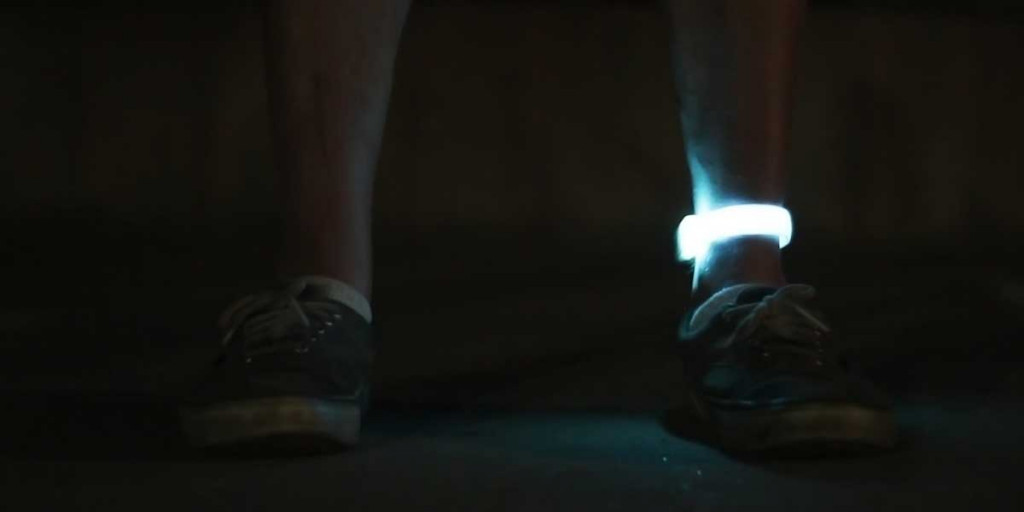 If you've got a colleague who works outside at night, give them the gift of personal safety. Lunar Bands are electronic LED bands in a variety of colors that you can wear on your wrist, arm, or ankle or conveniently hang from your waistband or bag. These wearable glowsticks have three light settings: slow blink, fast blink, and solid light. The bright light will last 100 hours, and the batteries can be replaced.
Check lists isn't a chore and project planning isn't a bore when you use Knock Knock's pads and sticky notes. Hilarious and yet (mostly) safe-for-work choices include You Got This, Action Items!, Brain Dump, Paper Tantrum, Self-Therapy Note, Make A Decision, and Today's Plan of Attack pads.
Crazy Aaron's Thinking Putty promises to keep your hands busy and free up more space in your brain. It can help lower stress and anxiety, give fidgety fingers something to do, give you focus, and build strength and dexterity in your hands. Thinking Putty comes in a variety of colors and special effects, like shiny green Super Oil Slick, glow in the dark Krypton, and color changing Hypercolors Amethyst Blush. Or, grab the pack of holiday-themed Thinking Puttys for your three favorite co-workers.
Gifts for an Office to Share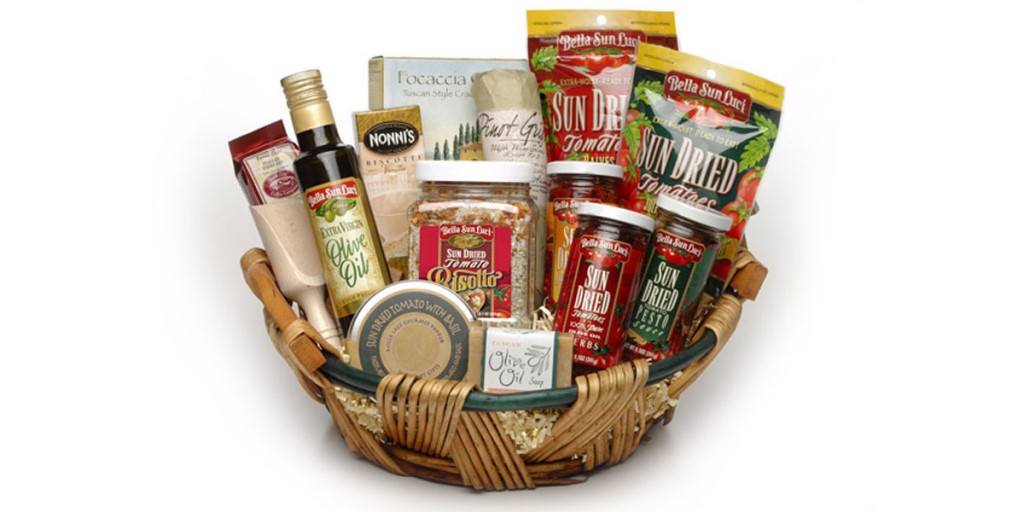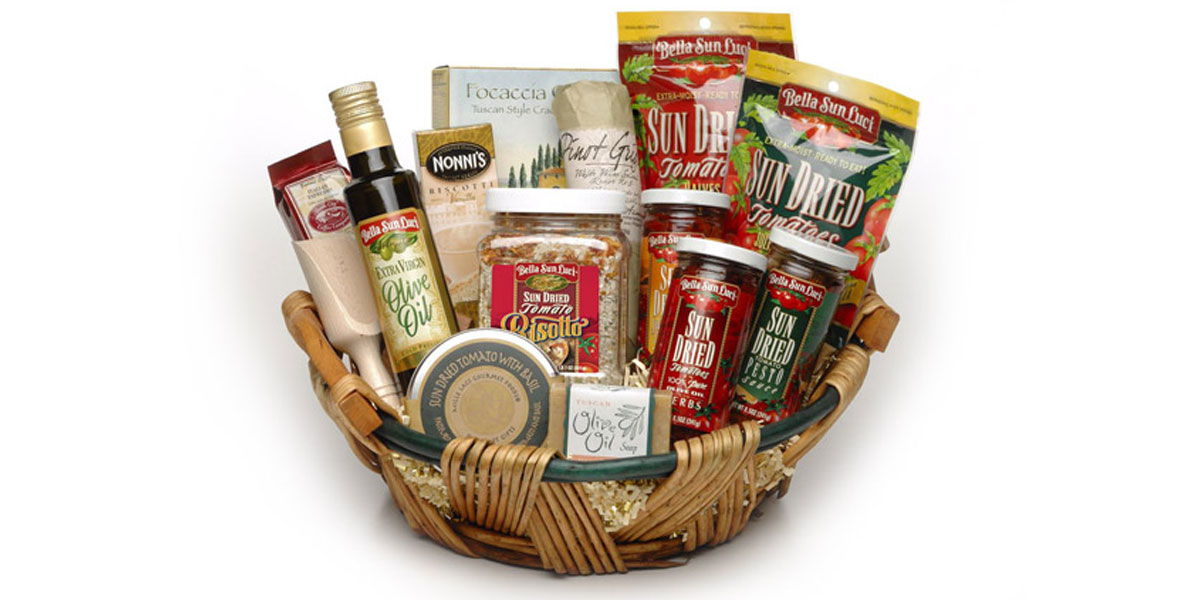 Make your holiday gift basket stand out by going savory instead of sweet. Bella Sun Luci's gift baskets are perfect gift for an office party or break room. The Bella Sun Luci Mediterranean Pantry gift basket ($59.95) is packed with everything a hungry office needs, including sundried tomato snacks and dips, salami, cheese spread, focaccia crisps, and even a dulcetto chocolate pastry for a sweet finish. The sundried tomatoes are in pure olive oil and are absolutely addictive.
Sweets abound during the holidays, so your gift needs to stand out from the crowd. Your coworkers will fight over Sweet Jules' caramels, each piece a mouthful of rich, buttery deliciousness. Sweet Jules caramels mixed samplers include flavors for every palate, like Bananas Foster, Beer & Pretzel, Sicilian Orange, and Dark Chocolate & Salted Pecan.
This American-made povitica is a hand-rolled, tasty traditional Slavic treat. Sweet fillings are wrapped in delicious swirling layers of dough. The povitica sampler pack includes 4 "mini" 1-pound loaves of English Walnut, Cranberry Walnut, Apple Cinnamon, and Cokolada (Chocolate). Or, order your team's favorite flavor in a full-sized loaf. Either the sampler pack or the full-sized loaves are enough for a group to happily share, provided they aren't scarfed by the first person who finds them.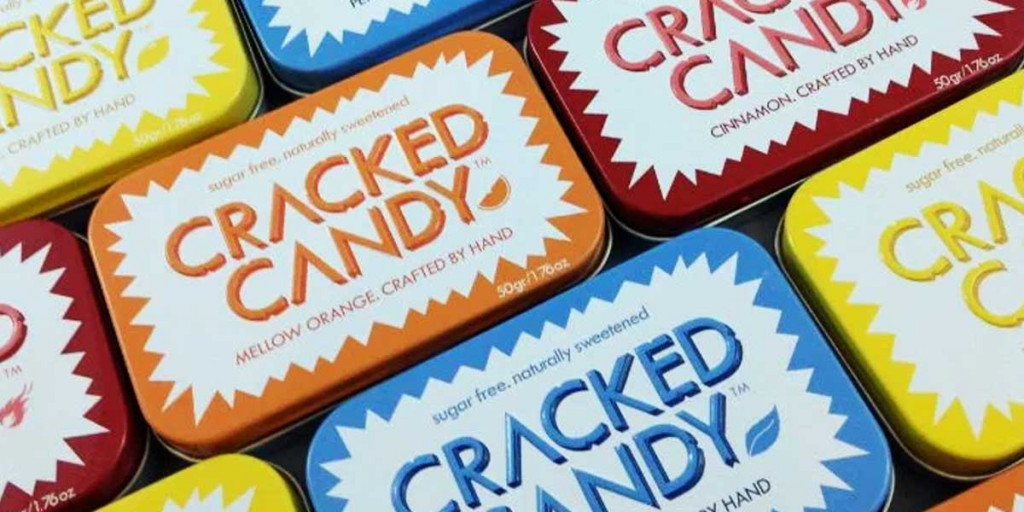 Cracked Candy (variety packs starting at $22.95)
Cracked Candy is a sugarfree treat sweetened with 100% xylitol, a plant-derived, natural sweetener available in lemon, peppermint, orange, and cinnamon flavors. With no net effect carbs, your coworkers are bound to appreciate this guilt-free candy after all the holiday indulgence. This makes a particularly thoughtful gifts for diabetic, vegan, or health-conscious coworkers.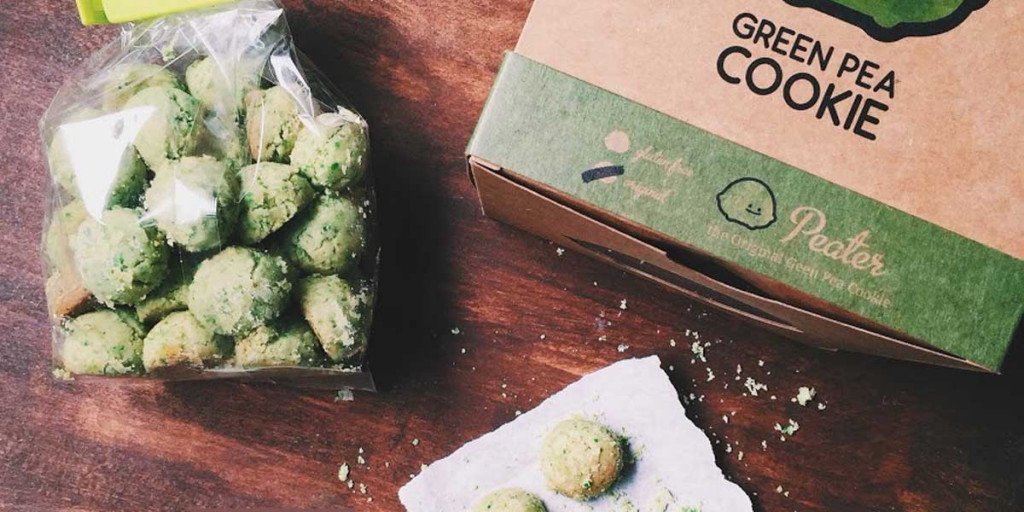 This is a gift that will get everyone talking. Green Pea makes all natural, low-calorie, and vegan cookies made from—you guessed it—green peas. Though these cookies may sound unusual, the taste is absolutely wonderful. Besides the original flavor, they also offer earl grey, spicy srirachha, and gluten free varieties, and cookies dipped in chocolate.
Lauren Girardin is a marketing and communications consultant, writer, and speaker based in San Francisco. She helps organizations engage their communities and tell their stories. Her website is laurengirardin.com and you can connect with her on Twitter at @girardinl.