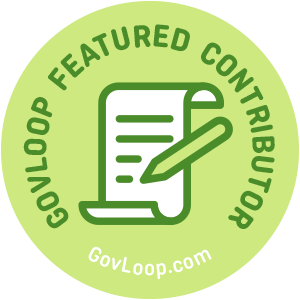 It is hard to overstate the importance of good communication in the workplace. Good communication allows leaders to share their vision, managers to delegate tasks, and colleagues to keep each other updated on progress.
What makes communication good? Good communication effectively moves your idea from you to others… it is clear, focused and understandable.
You can write a perfect email, but it's not good communication if no one reads it. You may use perfect grammar when you speak, but if your employees zone out and miss the point, you fail. Here are three easy tips to help you make your communication efforts more effective, whether writing or speaking.
Know Your Message
We've all heard people who talk a lot but don't say anything. We call them ramblers, and no one likes a rambler.
"Get to the point already!" we want to shout.
You can eliminate this problem if you know what you want to say in advance. What do you want your listener to know that she didn't before you started talking? When your reader puts down your article, what do you want him to remember?
So before you write an email, prepare a presentation or call an employee into your office, ask yourself, "What's my point? What message do I want to get across?" Summarize your idea in one sentence – or even just a phrase – if possible. Build from there, but keep it all centered on that one idea.
Know Your Audience
Next, decide to whom you are saying it. This is not about "dumbing down" your message or saying something different to different people. It's about spreading your message effectively.
If you are giving a speech to a room full of professors, you want to make sure your grammar is on point. Little mistakes can loom large for this audience, making you appear less knowledgeable than you are. Your message may be perfect, but you lose this audience if they perceive you as uneducated because of your lack of proper usage.
Say to your bowling buddies, however, "Once we have completed this evening's event, to where should we go to commence the celebration of our excellent season," and you can forget being asked back for next year's league. This audience doesn't want to be impressed with your verbose language… they want to know where to grab a beer because you just won the big trophy!
When your department head requests an update on your current project, you can provide details in the industry's lingo. You can reference previous projects or the latest research because he is familiar with these things. Jargon and technospeak make your communication clearer when you are talking to each other.
It's different though when you get a call from a mother whose terminally ill child is depending on your program. She doesn't want technospeak or current research. She wants to know if you're going to get it done in time to save her baby's life.
Know Your Style
Finally, determine how your message is being presented. Is it a formal report or speech? An informal sticky note or pat on the back? Or somewhere in between… maybe a weekly meeting or a quick email between peers?
You don't want to send a tweet when a formal report is needed.
Back to our earlier analogies: you are having lunch with a professor friend of yours about the same topic. This is now an informal situation that doesn't require the same level of polish your speech did. And if one of your bowling buddies is the lead project manager, don't think you can get away with a sloppy report. You need to know what style is expected in your communication.
If you don't know what's expected, look at what's been presented before. If this is your first time posting to Facebook for your department, look at several previous posts. If you've never written a quarterly report for your current supervisor, ask to see a high-quality one she received before. If what you submit doesn't fit the expectations, you will likely have to do it all over again. That is, if you're lucky. If you aren't as lucky, someone else may redo your work for you and you are stuck with a poor reputation.
Conclusion
In this post, we've talked about three easy tips to producing effective workplace communication: know your message, know your audience and know your style. Keeping these three things top of mind before speaking or writing can help you make your message clear, focused and understandable.
For further study on this topic, consider How to Get Your Point Across in 30 Seconds or Less by Milo O. Frank or The McGraw-Hill 36-Hour Course in Business Writing and Communication.
Lisa Salinas is part of the GovLoop Featured Contributor program, where we feature articles by government voices from all across the country (and world!). To see more Featured Contributor posts, click here.