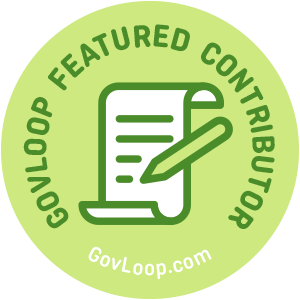 One of the greatest obstacles facing government today is how to effectively engage with its citizens. Public information campaigns are the traditional means of delivering information about services or driving awareness to a certain subject. We all expect an information campaign to be smart, memorable, engaging and, most obviously, informative. But how well does government deliver on these expectations?
Sadly, the answer is not often enough. We can blame bureaucracy, restrictions, budget, inadequate resources and employees, or some combination of these barriers (and if you do, you're not wrong… sort of). These are major obstacles that agencies and municipalities often struggle with when trying to provide information on resources and/or access to services, let alone offer it in an engaging manner.
The real problem, however, is when we use the obstacles we face to justify delivering inadequate information and services. This results in an unengaging and frustrating experience to the end-user, the citizens and employees. It's an outcome they certainly don't deserve but have grown accustomed to over the years. Whether through a lack of transparency or simply a lack of effort, government has been slowly drifting away from the constituents it serves. But there is hope; reversing the trend isn't as impossible as we sometimes think, and I'll give you a near impossible real-world situation to prove it.
In the 2017 legislative session, the Montana Motor Vehicle Division (MVD) was allotted $80,000 to run a state-wide public information campaign and (through a substantially large loan) tasked with implementing REAL ID credentials by January 2019. The kicker: they weren't actually dispersed any funds (for the campaign or to implement REAL ID) in the first place. To top it all off, MVD received an overall budget reduction for the biennium where all this work would have to be completed. MVD would be required to make everything happen with a reduced operating budget and with the current employee resources, which were already stretched thin.
The project seemed doomed before it ever even started. The public and media surrounding REAL ID were already devolving into contentious subjects with misinformation being spread across the state. The bashing had already started on the "DMV," and though not a single employee was responsible for Montana first rejecting REAL ID and then years later approving it in the eleventh hour, all the blame was falling on MVD and its employees (funny how that works). It's easy to see how the Montana REAL ID campaign was destined to go up in flames.
But something entirely different happened. Instead, the Montana REAL ID campaign has received a national award and established itself as the gold standard for other motor vehicle agencies to follow. So how could this campaign have possibly overcome all the obstacles to not only succeed, but exceed all expectations?
It all started with a man named Bob Pesta. Bob, the Operations Bureau Chief, was mere months away from retirement when he came up with the idea. What if MVD partnered with a Montana university to develop the marketing campaign for REAL ID?
Shortly after, MVD was contacted by A.J Otjen, a professor at Montana State University-Billings (MSU-Billings). Her marketing class was looking for a project, and MVD was offering a rare opportunity for a state-wide campaign. To make a long story short, over two semesters and five classes of market research, slogan, theme and script writing, MVD worked with professors and students to develop the information campaign. A local production company was brought in to film the video ads for TV and social media. The students handpicked actors for both on-screen and voice-over quality.
The finished product cost just under $40,000 for everything, including a top-of-the-line website (mtrealid.gov which you can read more about here) built entirely in-house by MVD. If the campaign had been outsourced to a professional marketing firm, it's estimated that it would have cost around $250,000 for the same level of production.
What followed the development of the information campaign was a concerted effort to distribute information across the state of Montana through traditional media channels, print materials, press releases, social media posts, and an incredible, small team within MVD driving it all.
So what are three main principles that made this information campaign successful?
Innovation: the main driver of the REAL ID campaign was embracing innovation as the means to overcome substantial barriers that would have otherwise established a low probability of success
Transparency: the only way to counteract the misinformation and negative connotations already attributed to REAL ID was to be completely open about information and processes that surrounded REAL ID
Engagement: the REAL ID campaign engages citizens through numerous avenues including social media, the website, and news media exposure in press releases and interviews
Each category was indispensable to the overall success of the campaign. Innovation was directly tied to engagement. Transparent engagement led to a positive narrative that promoted citizen buy-in. It should be noted that there were many other minor factors and individual additions that drove the campaign forward, but everything circled back to these three main principles in some capacity.
Montana's REAL ID information campaign has proven with determination, innovation and transparency that government can effectively manage citizen engagement. I would challenge agencies and municipalities across the United States to implement these three principles at the forefront of your information distribution. Reverse the trend, close the gap and engage constituents again.
Levi Worts is part of the GovLoop Featured Contributor program, where we feature articles by government voices from all across the country (and world!). To see more Featured Contributor posts, click here.