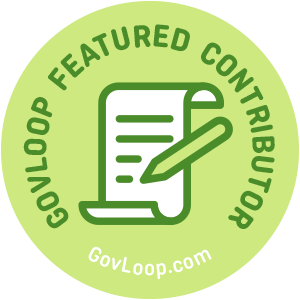 From my experience working in the public sector industry, I can easily say that having a conversation about the utilization of social media would have been challenging for many of the agencies where I've been engaged. The good news is that agencies are starting to see the value of social intelligence in government and are slowly understanding how it can reach and provide a better engagement model with the people it serves. In everyday life, we all use social media to stay connected with industry news, personal friends and colleagues. It is now considered one of the preferred methods to communicate. However, government is still slow to adopt the tools and technology available and to realize the value.
In most cases, government uses social media to provide relatively static information to citizens. Agencies are starting to understand the value that additional technology can provide rather than just utilizing it for output. As agencies mature with use cases, they are able to get a better picture of which users are followers and how they generally feel about the agency.
The better news is that there are specific tools available to help agencies move through the process of social engagement. This technology enables agencies to integrate their social media accounts with experienced management solutions. This provides tremendous opportunities to engage and understand the people they serve.
We know that the true value of a solid end-to-end social media solution is the personalized engagement between government and the public, as well as the ability to engage with the public to create solutions in real time. This means that agencies are able to use social media to understand and track discussions and take the temperature of users. With that understanding, technology and tools can help engage personally with information that is actually meaningful. This outreach capability is powerful and allows agencies to analyze data regularly based on the engagement model.
By employing social intelligence and measuring engagement, government can start to understand its data and use it as leverage for communication. Then, by targeting the citizens they need to reach, it can provide better and more effective services.
Technology can help government be effective with social intelligence. Utilizing solid engagement tools allows agencies to provide better services while gaining an understanding of the public's changing needs.
Jennifer McNeill is part of the GovLoop Featured Contributor program, where we feature articles by government voices from all across the country (and world!). To see more Featured Contributor posts, click here.