Procurement is only the first challenge when it comes to government technology. Once you've locked in a new tech solution, how can you ensure you get your taxpayers' money's worth from the technology investment?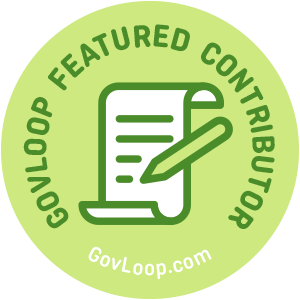 Getting everyone on board is priority number one. Depending on the scope of your project, "everyone" can include your staff, colleagues, administrators, elected officials, and, of course, residents.
Not everyone will come to the table with the same amount of technical skills, and some people will be outright resistant to change. "I've done my job the same way for years, why should I start over now?" is a complaint you should be ready to hear.
What can you do to get everyone up to speed with your new software tool or web platform?
Designate a Project Manager
A project manager is essential for setting an implementation timeline and making sure the project stays on track. They will also play a key role in communicating with other people and agencies who might be involved.
Your project manager will be responsible for providing updates to keep supervisors in the loop. They'll also be the one to hold accountable if the project isn't meeting its goals.
In addition, when it's time to roll out your new technology, you'll want a single point person to troubleshoot problems and field questions from stakeholders.
So, how do you choose a project manager? In some cases, the choice is natural — maybe the head of IT or a particularly well-organized and tech-savvy clerk.
Sometimes the choice is not so obvious. You want a project manager who exhibits a passion for the project and understands the value of the technology at hand. If you're struggling to find someone, think about which of your employees has shown the most interest in the project. If a tech-savvy person isn't available, don't worry — chances are the technology vendor will provide someone who can help out.
Educate Users
Your new technology solution should come with materials to help educate end users and other stakeholders.
At SeamlessGov, we provide our clients with a proprietary education platform called Seamless University to help their staff get accustomed to our features. Seamless University includes lessons, quizzes and more — all designed to help users understand how our product works and become better at using it.
It's imperative that users are taught how to use a new solution before you officially roll it out. Under pressure, users who don't fully understand how to use software tend to find workarounds that might affect performance. When everyone in your organization is using technology differently, it can create a lot of confusion. This can reduce ROI and result in major problems in the future.
Encourage Citizens to Take Advantage
For tech solutions that directly benefit residents, you should promote the technology publically in order to maximize ROI. Why put all those resources into a tool if no one knows it exists?
Typically, when governments launch new technologies, there is a lag in adoption because citizens are used to an older form of engagement. For example, you could have a brand new digital portal for your parks and rec applications while still receiving most forms via fax or mail.
One way to combat this lag is to design the portal intuitively, using good user experience (UX) principles that make the page conform to user expectations.
You could also make support staff available to actively engage your citizens and guide them through the process. This kind of support can be given over the phone, in person, or with a built-in chat feature, like the one

Technology is here to make our jobs and citizens' lives easier. However, we need to make sure we're properly implementing and promoting new technologies in order to get the most out of our investments.
Jonathon Ende is part of the GovLoop Featured Contributor program, where we feature articles by government voices from all across the country (and world!). To see more Featured Contributor posts, click here.