The athletes competing at the 2016 Olympics are at the top of their game. While you might think that achieving that kind of career success yourself is a dream, the strategies Olympic athletes use to be the world's best athletes can also transform your career.
There's certainly a lot to learn from Olympic athletes about the benefits of applying yourself toward a goal and finding a supportive coach. But there are more subtle and surprising lessons emerging at this year's Olympics that can also help you be more successful in your career.
Here are three strategies for career success from this year's Olympics athletes:
1. Choose a job that fits your natural talents
Simone Biles is an astounding athlete. No doubt, Biles has earned her standing as a world champion and 2016 Olympic gold medalist in gymnastics through her hard work.
But Biles' success is also due to a natural gift: her short stature.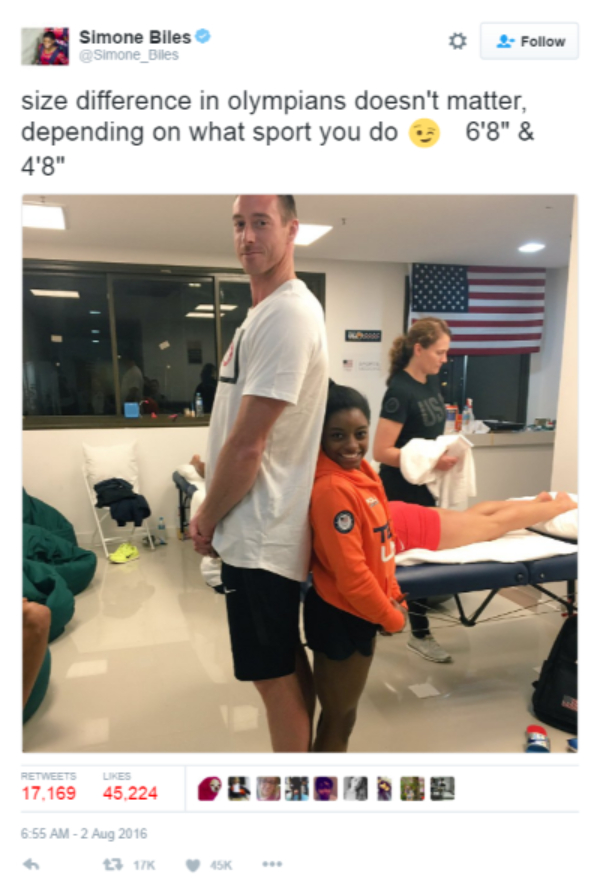 Biles doesn't fight her height. Instead, she's used it to become a top gymnast. The New York Times showed how Biles can fit a longer run into her floor routines because she's short. A longer run means more speed. More speed means Biles can conquer difficult combinations like two backflips followed by a half twist with a blind landing — a move officially known as 'The Biles.'
Like Biles, you can leverage your natural talents for greater success at work. Make your unique skills the center of your career. Be on the lookout for what makes you better at your job than others in your field, and figure out ways to use that particular skill to your advantage. Do more of what you're good at, especially when it's a talent few others possess.
2. Put on your workplace game face
Michael Phelps is a gold medalist many times over, and he's competing again at the 2016 Olympics. As he waited to swim in the 200-meter butterfly semifinal, Phelps did something remarkable with his face: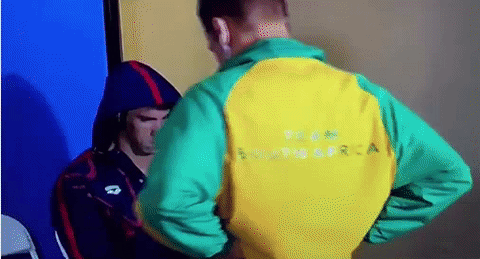 Unsurprisingly, the internet immediately turned #PhelpsFace into a hilarious viral meme.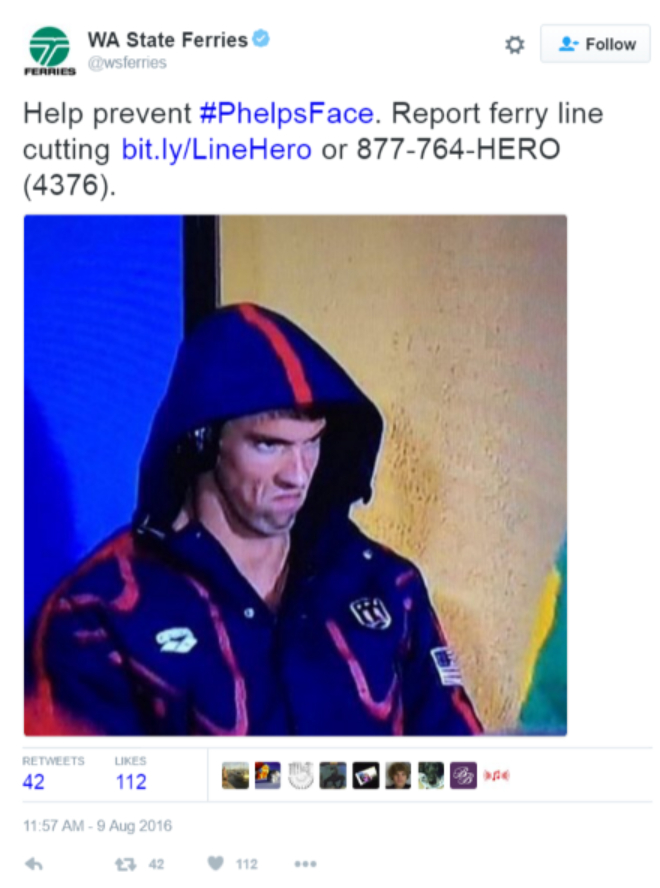 Your game face doesn't need to be the embodiment of raging intensity like Michael Phelps'. That kind of scowl would terrify your coworkers.
Instead, wear a workplace game face that radiates what you want your coworkers to feel and think about you. Your game face might convey that you are confident, cheerful, attentive, relaxed, compassionate, patient or determined. Even if you don't actually feel that way inside, a workplace game face can help you triumph during tense interpersonal situations.
Putting on a game face is powerful stuff. Michael Phelps went on to win gold in the 200-meter butterfly.
3. Be diplomatic at work
In a moment being hailed for saving this year's Olympic spirit, Lee Eun Ju of South Korea and Hong Un Jong of North Korea did something deceivingly simple. They took a selfie together.
Even if neither of these athletes goes home with an Olympic medal, they've won the respect of Olympics fans around the world.
If these two Olympic competitors from warring countries can find a way to get along, surely you can cope with your coworkers and all their faults.
Being diplomatic is a skill that can help advance your career. When you're diplomatic, you listen to other people and consider their ideas. You are solutions-oriented and try to build consensus. You're calm and composed, even when a coworker's temper flares. You are professional yet friendly, and proactive yet still reliable to pitch in during an emergency. In short, when you're diplomatic, you are a coworker others look up to, a position that will help you win career gold.
Have any of the 2016 Rio Olympics athletes inspired you to think differently about your career success and how you'll achieve it? Share what inspires you in the comments.
Lauren Girardin is a marketing and communications consultant, writer, and speaker based in San Francisco. She helps organizations and do-gooders engage their communities and tell their stories. Her website is laurengirardin.com and you can connect with her on Twitter at @girardinl.