Human-centered design is a problem-solving process that starts with understanding the people at the core of the problem to uncover their needs in order to create solutions that work for them. It is quite often intertwined with design thinking and there are many processes out there to follow, but they are all essentially the same steps: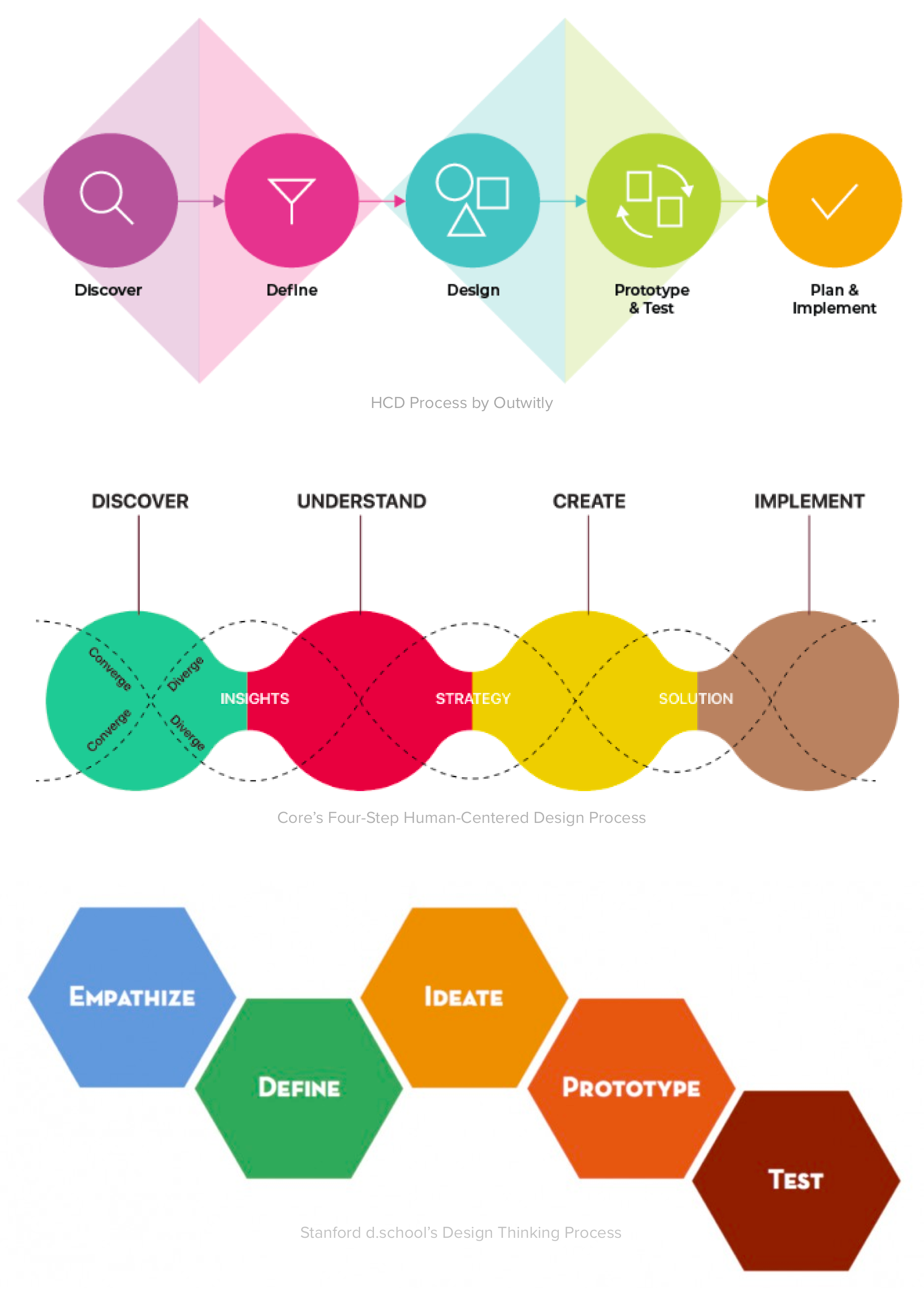 Within the human-centered design process, each step has a series of methods that can be employed. While it is most beneficial to have a user researcher and/or a user experience designer facilitating these methods, it is useful for everyone to participate, support and be aware of the value of these methods.
There have been some cases in which individuals and teams without human-centered design expertise have used these methods informally to help inform their work and, in doing so, eventually made the case for bringing someone with this expertise onboard to their organization.
1. Conduct contextual inquiries to empathize with and understand the people behind the identified problem
2. Create journey maps to help synthesize and define insights learned from research
3. Sketch and wireframe to ideate and create potential solutions based on findings
4. Facilitate usability testing sessions to validate and test prototypes
If human-centered design is something that you're interested in, I recommend attending workshops and training to delve deeper on the process. While these methods take practice to master, teams can always start small and scale as they get the hang of it. At the end of the day, it's important that government solutions meet the needs of the people who they're intended to serve. Human-centered design helps ensure this by keeping the public at the center of the process. 
Interested in becoming a Featured Contributor? Email topics you're interested in covering for GovLoop to [email protected] And to read more from our Winter 2021 Cohort, here is a full list of every Featured Contributor during this cohort.
Jenn Noinaj is a social impact strategist, researcher and designer passionate about using design to solve society's most pressing challenges. She's currently leading the Public Interest Technology Field Building portfolio at the Beeck Center for Social Impact + Innovation where she works on creating solutions to make the public interest technology field more inclusive. Prior to this role, she worked in the federal government at the US Digital Service where she partnered with various agencies to transform digital services across government, building capacity in technology and design and championing a user-centric culture. You can find more about her on her website and can follow her on LinkedIn and Twitter.