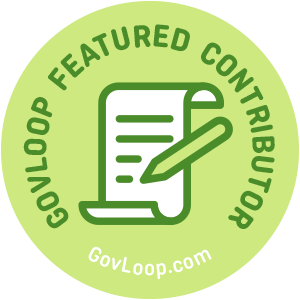 For tribal nations, COVID-19 has been especially devastating both in terms of health and economic impacts. In fact, the pandemic is causing disproportionate levels of harm to American Indian and Alaska Native communities due to limited health services, broken infrastructure, and immunocompromised populations being more vulnerable.
Despite the $8 billion from the Coronavirus Aid, Relief and Economic Security (CARES) Act, many tribes are struggling to recover from having to close businesses, particularly those in hospitality and gaming. For the many tribal nations still reeling from devastating economic loss, this funding simply isn't enough. Not to mention that unlike federal, state and local governments, tribal nations are generally unable to create a tax base to fund their operations because reservation lands are usually held in trust by the federal government. This leaves tribes with limited resources to run their governments.
All of these challenges compounded with having to manage subrecipients for the first time, while worrying about compliance and avoiding audit findings make things even more difficult to navigate.
The good news is that many tribes are using this time to consider how technology can help address some of these challenges, particularly in the form of cloud-based grants management solutions to streamline processes, search for and obtain more funding, manage subrecipients and improve compliance and the tracking of funds.
5 Questions Every Tribe Should Consider
I sat down with our customer success consultant and tribal specialist, Maria Howeth, to discuss what every tribe should ask before selecting a vendor for their grants management solution. Here are the top five questions she emphasized.
1. Does the solution have built-in compliance?
There are a lot more requirements to navigate and adhere to in the era of COVID-19. You will want to verify that the system you're considering comes with automated, built-in compliance with the Office of Management and Budget's (OMB's) Uniform Guidance. Essentially, the system should be built to fit the standards and guidelines laid out in 2 CFR 200.
2. Does it cover the full grants lifecycle?
Not all grants management systems are alike. Some vendors only cover pre-award research. However, many tribes may require full lifecycle coverage to ensure they can quickly find the funding they need, and track and measure the performance of grant projects all the way through closeout.
3. Does it include subrecipient management?
More tribes are starting to act as pass-through entities to deliver COVID-19 relief to their communities. As a result, such tribes need solutions that can help them address all requirements of subrecipient management while streamlining communications and follow-up with those who receive pass-through funding.
4. Do they include direct support services?
A vendor may offer a great solution with all the bells and whistles, but if they aren't ready to help you implement and troubleshoot any issues, that should be a red flag. The last thing you want is to get stuck with an expensive new technology that is difficult to use and makes training your staff even more difficult.
5. Do they have tribal experts on hand?
It's one thing for a grants solution company to say that "they know tribes." It's another for a vendor to actually have people on staff who have adequate knowledge of tribal nations, are from tribal nations, and understand the nuances and challenges tribes face. Before you make any decisions, make sure you ask to speak with their tribal specialists. If they don't have any tribal representation, that should be a red flag.
If you represent a tribal nation and have more questions about grants management in the era of COVID-19, leave a comment below. I'd love to help or connect you with a tribal specialist to answer those questions.
As Chief Customer Officer for eCivis, Merril Oliver leads the company's key business strategies, product development and growth initiatives. Having served four governors, both Democratic and Republican, Merril served as the Director of the Maryland Governor's Grants Office, where she revolutionized an enterprise approach to full lifecycle grants management during 2015-2017. Merril is a past president of the National Grants Management Association (NGMA), having served three consecutive terms (2009-2012). During her presidency, Merril launched the industry-recognized standard professional certification of Certified Grants Management Specialist (CGMS®) and participated on the credentialing exam development team as a Subject Matter Expert (SME).