We all have days where we feel a bit off our game. Maybe you didn't get a good night of sleep. Or the number of people suffering from COVID-19 gives you anxiety.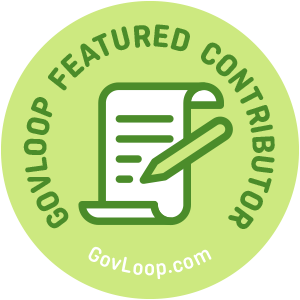 Perhaps you feel stressed about the unjust treatment of Black people in the U.S. Or you're just completely off your game for no particular reason. On top of that, whether you're working in private, public, or the nonprofit sectors, working to serve people can be exhausting and demotivating.
However, you are expected to show up and do your job regardless of how you feel. You still have to listen to issues from constituents, pull reports, sit in on webinars, or whatever your job demands of you that particular day. This is when the responsibility lies on you to find self-motivation. Try the following five tips to get you motivated when you feel exhausted at work, especially when you're feeling off your game.
Start with a Plan…Then Just Do It!
Planning your day or week can do wonders for your motivation. There's nothing better than a good to-do list to get things started. This will help you gauge what you've done versus what you have yet to complete. Studies show that when we write down our goals there's a higher possibility that they will be accomplished. Plus, scratching something off the list can boost your confidence and productivity. Include even the most mundane things like "make coffee."
Take a Mental Health Break
When you feel unmotivated for more than a day or two, it may be time for you to take a mental health day to recharge. Being unmotivated for long periods of time can have a negative impact on your work performance. Take a day to do something that puts your mind at ease. No emails, no phone calls no webinars. Just you, yourself and whatever brings joy to your life.
Make Your Body Move
Perhaps it's a morning jog with Beyoncé pumping in your headphones. Or taking the stairs instead of the elevator. Movement will seriously help motivate you to get stuff done! Exercise helps to boost your energy, mood and metabolism. Along with these benefits, researchers have found that exercise also increases productivity.
Listen to Upbeat Music
If you work in a space that requires headphones, fill those headphones with upbeat, feel-good music. Music that makes you want to conquer the workplace, the country and maybe even the world! This is especially true when doing mundane tasks. To name some suggestions: Chance the Rapper, Imagine Dragons, old Kanye, Frankie and Beverly Maze, Lizzo, Miranda Lambert or whatever suits your music style.
Think About Helping a Person in Need
At a time when most customer or constituent services are controlled by artificial intelligence, if you have the opportunity to help a person directly, this may be the highlight of that person's day. Researchers have found that when we do selfless acts it can raise dopamine levels and boost our mood. A positive mood may increase your productivity. When you're in a good mood you're more likely to be motivated to complete tasks.
Most importantly, when you're feeling exhausted or completely off your game, be kind to yourself. It's completely OK to feel off some days. There is no one in the world who is on 100%, 24/7, 365. You deserve some downtime to make sure you stay grounded to what's important, your health.  So make your checklist, unplug or jam out and continue to serve your community!
Dulana Reese is a Mississippi native living and thriving in Chicago. She serves as the Chief of Staff for State Representative Kam Buckner. In this capacity, she supports the representative by building relationships with community stakeholders, inspiring their team to go above and beyond, ensuring the community's voices are heard, and playing various roles on campaigns. She graduated from the University of Southern Mississippi with a bachelor's degree in Communications Studies and earned a master's in Public Service Management from DePaul University. In her spare time, she loves a good Netflix binge, reading, listening to music and practicing the harmonica.