As I discussed in last week's article about grantors, the terms grantors vs. grantees run the risk of over-simplifying the many actors in grants management.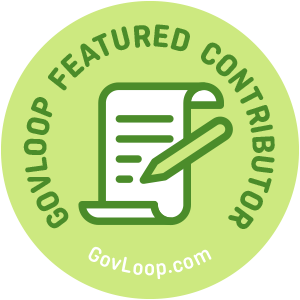 This week, I want to focus on other terms that can apply to grantees and some of the most important challenges they face in grants management.
The Many Identities of a Grantee
While the term "grantee" is not formally defined on grants.gov or in Uniform Guidance, most of us in the grants community assume that a grantee is a recipient of some type of award. To be more specific, however, governments at various levels can be grantees. Below are some important terms to refer to when it comes to grantees:
Subaward: According to Uniform Guidance 200.92, a "sub-award is an award provided by a pass-through entity to a sub-recipient for the sub-recipient to carry out as part of a federal award received by the pass-through entity." This does not include payments to contractors or individual beneficiaries of federal programs. Subawards may be provided through any type of legal agreement, including a contract.
For example, a county may receive a sub-award from a state and may award that funding to a city or locality to disburse. The city may then serve as a pass-through entity and sub-award that funding to a nonprofit or other organization directly impacting communities.
Subrecipient: According to Uniform Guidance 200.93, a sub-recipient is defined as a "non-federal entity that receives a sub-award from a pass-through entity to carry out part of a federal program. This does not include an individual that is a beneficiary of such a program. A sub-recipient may also be a recipient of other federal awards from a federal awarding agency." It's important to note that a sub-recipient may be a state or local government.
For example, a state may be a recipient of federal CARES Act funding. It then assumes the role of a pass-through entity and provides a sub-award of such funding to a local housing authority, which becomes the sub-recipient.
Common Grantee Challenges
During this time, state, local and tribal governments have never had more grant dollars available. However, navigating this funding as a grantee or recipient does not come without its challenges – from correctly administering COVID-19 and other related grants to ensuring the utmost performance and compliance. Below are some of the most common challenges for grantees.
Inconsistent funding information
Scouring grants.gov for the right grant to fit a grantee's unique organizational or departmental needs can take an average of at least two hours. That's just reading over the requirements for one grant. Federal information and guidelines are also changing on nearly a weekly basis, especially in the wake of COVID-19, which may discourage many eligible entities from applying altogether.
When it comes to COVID-19 relief, having the right naming conventions and tagging certain grants accordingly can help you better delineate which awards can be re-allocated to COVID-19 response. For example, the Education  Department has issued guidance about how it would like funding to be tagged. The department recommends that applicants attach a "C" for "COVID" as an indicator to clearly discern the difference between regular funding received and COVID-19 dollars.
Additionally, you want a grants system or process to help you tag the grants most relevant to your organization. This can help streamline them straight to your inbox rather than having to spend hours reading through requirements on grants.gov.
Inefficient systems for tracking and reporting
The all-too-common scenario for grant managers is a grant portfolio that consists of disparate spreadsheets. This makes it especially difficult to track the performance of grant projects, keep track of important tasks and report on grant expenditures.
Ideally, you want a centralized grants management system that can digitize these paper-based processes and easily integrate with your current financial system. Being able to track and update your grants projects and performance in real-time will help improve the accuracy in your reporting as well.
Complexities in maintaining compliance
No grantee ever wants to be in a situation where they have audit findings or have to pay back funding from a grant to the federal government. At the same time, it can be difficult to ensure projects are adhering to all the many compliance requirements in 2 CFR 200.
That's why it's especially important to proactively engage your team's internal auditor early on. Ensure they weigh in frequently throughout the lifecycle of a grant, not just towards the end. Additionally, automating grants management through a cloud-based platform allows you to have built-in compliance from the beginning–so you can focus on the job at hand.
Grants Management More Complicated Than Ever
The challenges for grantors and grantees alike have always been around. During this pandemic, and even well after, these challenges are only amplified. Being equipped with the right knowledge and preparing ahead can make all the difference in your agency or department's fiscal health. Next week, we'll go over lessons from the Great Recession that we can apply to grants management in the era of COVID-19.
As Chief Customer Officer for eCivis, Merril Oliver leads the company's key business strategies, product development and growth initiatives. Having served four governors, both Democratic and Republican, Merril served as the Director of the Maryland Governor's Grants Office, where she revolutionized an enterprise approach to full lifecycle grants management during 2015-2017. Merril is a past president of the National Grants Management Association (NGMA), having served three consecutive terms (2009-2012). During her presidency, Merril launched the industry-recognized standard professional certification of Certified Grants Management Specialist (CGMS®) and participated on the credentialing exam development team as a Subject Matter Expert (SME).