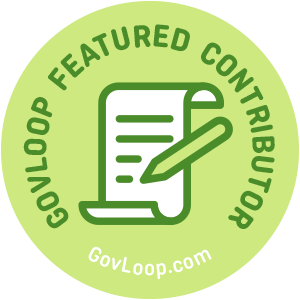 The world is changing and innovation has never been so discussed as a resource for facing new challenges. Within the context of the public sector, the scenario isn't much different. To face these new issues, such as social expectations and complex public policies, there is a growing need for the public sector to innovate.
But how can the public sector innovate? And who can do it? Before we talk about innovation, we must create innovators in the public sector. People, like in every organization, are the center of innovation. For that reason, it is important to focus on skills and capacities for public servants to innovate too.
Innovation and organizational development are inseparable, which means that the capacity to innovate is connected to human-behavioral aspects. Creating innovators in the public sector translates the conception that we can enhance the capacity of innovation in public institutions through the development of core skills in the public servants who compose them.
The individual skills and competencies of public servants, as well as the way they are organized into teams and structured in public administration, are likely to be determinants of effectiveness in innovation in the public sector. With that in mind, OCDE has developed a model which points to six core skills to innovate in the public sector.
Not all public servants must use or have these skills in their daily routine. However, for a public sector that keeps updated with the world's new challenges, all public employees should have some level of consciousness in all these competencies to properly innovate.  They are:
Iteration

: developing policies, products and services incrementally and experimentally;

Data literacy

: ensure that decisions are data-driven and that they are not used only in the end;

User-centricity

: public services should focus on solving and maintaining citizens' needs;

Curiosity

: seeking and trying new ideas or ways of working;

Storytelling

:  explaining the change in a way that creates engaging narratives;

Insurgency

: defying the status quo and working with unusual partners.
For each of the 6 core skills to innovate in the public sector, OCDE's model provides a matrix that decomposes the skill area into four practical elements at the three levels of capacities.
Ana Camerano is part of the GovLoop Featured Contributor program, where we feature articles by government voices from all across the country (and world!). To see more Featured Contributor posts, click here.