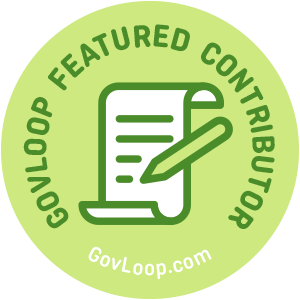 An acquaintance of mine recently noticed that I've been blogging and tweeting about leadership and suggested that I become a thought leader. A thought leader is someone who has extensive knowledge and expertise in a certain area and utilizes it to influence others. Although the term "thought leader" has been around for well over a century, it's a corporate buzzword in many circles right now. According to Silicon Valley venture capitalist Guy Kawasaki, "A thought leader is someone who creates something before people realize that they need it. Best example, of course, is Steve Jobs. Richard Branson too."
Jobs and Branson both propelled their respective businesses with conspicuous and intentional thought leadership. Granted, not everyone desires to transform into the next Jobs or Branson. However, you can still engage in specific leadership behaviors which will assist you in earning recognition from your colleagues as a thought leader in the office.
Here are six tips for becoming a thought leader in the office:
Be passionate.
Be passionate. According to American singer-songwriter Jon Bon Jovi, "Nothing is as important as passion. No matter what you want to do with your life, be passionate." Believe in the mission. In government, the mission could be addressing global warming, putting people on Mars or paying out government benefits. Whatever it is, be zealous about it. You can't keep your enthusiasm to yourself either. Others have to see it in you.
Be authentic.
Be authentic. British motivational speaker Marcus Buckingham has said, "Authenticity is your most precious commodity as a leader." Be sincere. People will see through your attempts to fake it. Don't hide your true self. Develop your own style. Express who you really are. Don't be afraid to share your past and present challenges. Listen to the people around you. Ask the difficult questions. Be straight with people. Admit when you don't know things.
Be credible.
Be credible. Become an expert in your field. A mix of formal education and real-world experience is best. The world around us never stops changing. Participate in it. You can't afford to stop learning. Continually expand your knowledge. Read every day. Write about topics in your field. Finally, utilize your knowledge to produce results and meet goals. No amount of knowledge, education or experience will give you credibility if you cannot deliver results.
Show integrity.
Show integrity. Make a habit of consistently doing the right thing, even when no one is looking. Do what you say you'll do. Take the high road, even if it's unpopular. Be honest and fair. Be transparent. Hold yourself accountable. Former U.S. President Dwight D. Eisenhower concluded that, "The supreme quality for leadership is unquestionably integrity. Without it, no real success is possible, no matter whether it is on a section gang, a football field, in an army, or in an office."
Network.
Network. Be visible. Don't be an isolationist. Work to grow a community around you. You can't have influence without others. Build and maintain relationships. Expand your connections. Create partnerships. Communicate your passion skillfully with those inside and outside the office. Share information. Seek out in-person opportunities to present or speak about your passion. Exchange ideas. Mingle with your mentors around the water cooler. Find inspiration in others. Learn new things by listening.
Be disruptive.
Be disruptive. There's no negative connotation here. Don't be afraid to be eccentric. Be bold. Express unconventional thinking and opinions. Be skeptical of long-standing methods. Encourage conversation about controversial topics. Remember that normal is just a setting on the dryer. Make unusual predictions about what the new standard will be. Experiment. See everything as possible. Interrupt the status quo. Get comfortable with uncertainty. Lead through the chaos of change. Be willing to fail.
Final thoughts
I don't think I'm a thought leader yet, but I'd like to be. I suppose it's all about the journey, not the destination. Even if you don't think becoming a thought leader is your calling, you can still adopt some of the associated leadership behaviors to increase your influence at work. Be passionate, be authentic, be credible, show integrity, network and be disruptive. Let me know how it goes.
Sherrie P. Mitchell is part of the GovLoop Featured Contributor program, where we feature articles by government voices from all across the country (and world!). To see more Featured Contributor posts, click here.