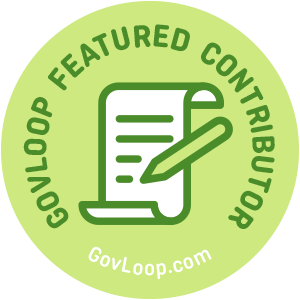 In pop culture, public relations is dominated by imagery of notorious, no-good fast-talkers like Mad Men's Don Draper or Chicago's Billy Flynn. However, real-life PR practitioners are passionate learners, ethical employees and specialized communicators dedicated to bettering brands around the world.
An effective PR professional will accurately distribute information, engage new audiences and increase trust between the public and an organization. But unlike practitioners in the private industry, public employees must face additional hurdles, like limited resources and funding, while combatting the widespread stigma of government fraud, corruption and waste.
So, what's a public servant to do?
In every outreach campaign, tweet, press release or TV interview, align your strategies and tactics with the five golden rules of government public relations:
Be honest
In communications, honesty is always the best policy – even if the full story may be unflattering to your organization. Tilting the perception of information through the omission or exaggeration of facts opens the door for scandal and decreases credibility in irreparable ways.
Be responsive
While "no comment" may pass in the private sector, taxpayers crave transparency from government entities. When contacted by community partners, members of the public and, particularly, the media, do your best to respond quickly, politely and accurately.
Be creative
Think award-winning campaigns are just for Fortune 500 companies? Think again! Use cost-effective tools like social media, press releases and websites to maximize the reach of your information. For inspiration, consider the ALS #IceBucketChallenge of 2014!
Be proactive
Did one of your employees receive a national honor? Has your agency cut spending through innovative new practices? Instead of waiting for scandal to strike, reach out to your local media with positive stories of success from your agency.
Be collaborative
By nature, public relations is a team sport. When distributing key information or launching a new campaign, work with community partners, legislators, other government agencies and even members of the general public to maximize the impact of your efforts.
Do you know of an employee, agency or public campaign that exemplifies the golden rules of government PR? Share them below for inspiration!
Laura Wilcox is part of the GovLoop Featured Contributor program, where we feature articles by government voices from all across the country (and world!). To see more Featured Contributor posts, click here.