Despite the increased prevalence of Diversity, Equity and Inclusion (DEI) conversations over the past several years, one heavily stigmatized and marginalized group is often left completely out of the picture: fat people. Let's examine how to address anti-fat bias at work.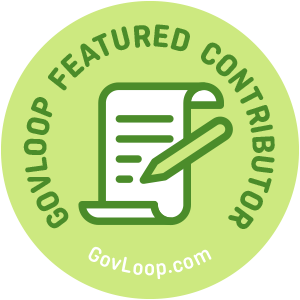 The Reality of Anti-Fat Bias
Boston Medical Center defines fatphobia (also known as anti-fatness) as the implicit and explicit bias against overweight individuals that is rooted in a sense of blame and presumed moral failing. Many people subscribe to insidious (and unfounded) stereotypes about fat people, including that they are lazy, unmotivated, and less capable of leadership compared to their thinner peers. Most of these attitudes are rooted in the misconceptions that a person's weight is largely under their control, and that being overweight is synonymous with ill-health. Alarmingly, these prejudices seem to be increasing. A 2019 study based on Harvard University's implicit bias test demonstrated that between 2004 and 2010, anti-fat implicit bias increased by a full 40%.
Anti-fat bias shows up in the workplace everywhere from hiring decisions to office furniture selection to wellness program design. Research has indicated that employers are significantly less inclined to hire people perceived as "obese" and that people of larger size receive lower starting salaries than their thinner counterparts. Workplaces are often unwelcoming or even hostile to heavier employees, resulting in mental and emotional harm as well as less engagement from those workers. For organizations wanting to create a workplace that is size-inclusive, here are three areas to consider.
Identify Barriers to Inclusion and Belonging
Assess the physical accessibility of your workspaces: Do the chairs in your office accommodate larger people? Are common areas designed to include people of a variety of sizes? How about bathrooms? Having a physical workspace that supports your comfort and safety is a prerequisite for doing your best work and feeling like you belong in your workplace.
Examine travel and event accommodations policies: Public transportation is often a source of distress for fat people. Ensure your travel policies provide for service on airlines with size-inclusive policies and cover the cost of an additional seat if necessary. Organization-sponsored events like team-building activities and retreats should be planned with everyone's needs in mind.
Appraise social and cultural factors: Push back against diet culture when it shows up at work. Discourage employees from making comments on other people's bodies, no matter how well-meaning. Make sure you have an anti-bullying policy in place.
Make Your Wellness Program Size Inclusive
Eliminate harmful elements: Any aspect of a wellness program that promotes, encourages, or rewards weight-loss should be eliminated. Make the focus of wellness programs overall well-being and how a person's body feels, not how it looks.
Make it optional: Let your employees self-select into wellness programs on their own terms. Mandates or pressure to participate can reinforce the feeling that someone "needs to change."
Reframe health and wellness: Challenge the misconception that thin equals healthy and fat equals unhealthy. Adopt the Health At Every Size principles to support better health outcomes for all your employees.
Pursue Systemic Change
Policy: Adopt policies that prohibit weight from being considered in employment decisions, and include anti-fat bias in your organization's anti-discrimination and supervisory training. Proactively communicate to your employees that complaints about disparate treatment based on weight will be taken seriously.
DEI Initiatives: Explicitly name size diversity, equity and inclusion as an organizational value and goal. Look for inequities in certain job types or levels of seniority and make a plan to address them.
Visibility: Include people of all sizes in marketing and promotional materials that represent your organization.
Further Learning
These are good places to start. Advancing fat justice within your organization will take persistence. For further guidance, check out the National Association to Advance Fat Acceptance HR Training Guide.
---
Tucker Duval is a Human Resources and Diversity, Equity, and Inclusion professional based in Athens, GA. He is a graduate of the United States Military Academy at West Point and earned an MBA from Terry College of Business at the University of Georgia. He currently works as an Employment Generalist in the Athens-Clarke County Unified Government and serves as a charter member of the ACC Human Relations Commission.
Image by Anna Lysenko from Pixabay