Normal, Illinois dubbed itself "EVTown" in 2011 after landing a Mitsubishi plant to build the i-MiEV. Then Rivian, an EV company backed by Amazon, arrived in Normal in 2017, buying and expanding the manufacturing plant. Now the town is building on its innovative vision with Sustainable Normal, a plan that includes tree-lined walking and biking trails, nature-based stormwater solutions, a multimodal Uptown Station, renewable energy investments and, of course, EV charging stations.
Their work on sustainability initiatives — guided by technology to make plans and decisions and measure progress — is what, town leaders believe, attracted Rivian.
"Normal, Illinois, is a secret gem in the Midwest, people don't quite know about the vibrant environment we have going on here," said Vasudha Gadhiraju, director of the town's Innovation and Technology (I&T) department.
A Sustainable, Smart City
Normal planners have guided their decisions and tracked progress on sustainability projects using the city's geographic information system (GIS) technology. Across teams and departments, GIS maps and dashboards allow staff to visualize and analyze data, and share plans with the public.
Recently they extended GIS capabilities to the town's Community Investment Plan, lending transparency to more projects. For 15 years, Normal had released this plan via an online spreadsheet — which made it time-consuming for staff to update and challenging for stakeholders to see proposed, approved, or overlapping projects. 
The I&T team created a GIS dashboard to show investment plans, working with both finance and communications teams to track multi-year and multi-funded projects.
"We were able to provide every department visibility to what other departments have planned not just in the current year, but in the upcoming year," Gadhiraju said.
Cassidy Killian, the GIS coordinator for Normal, also built department-level dashboards. Staff can filter their data, record projects in motion, organize their wish lists, and see tallies by project type. "The biggest benefit is [being able to see] who is doing what and where, getting that overall picture in one place," Killian said.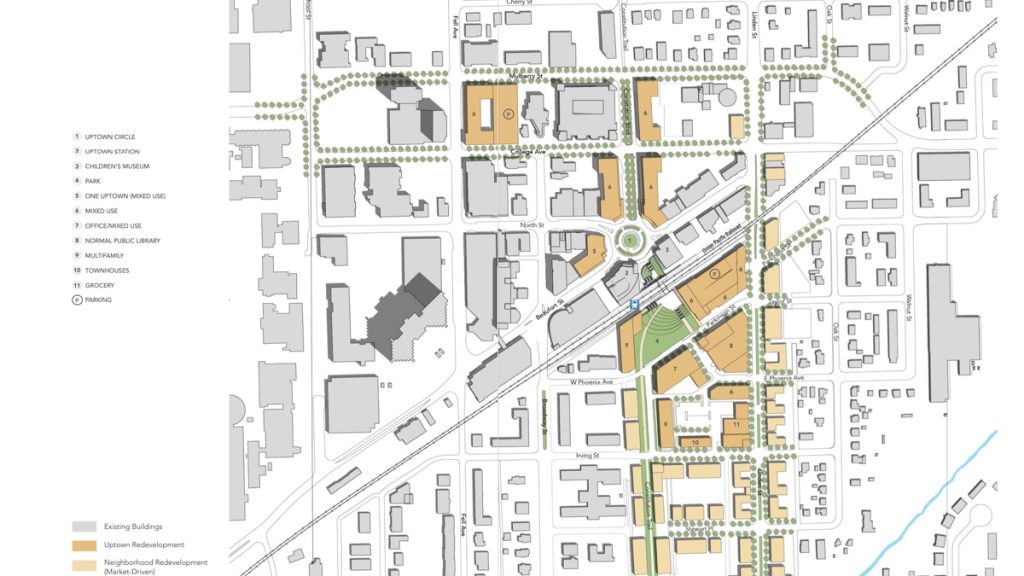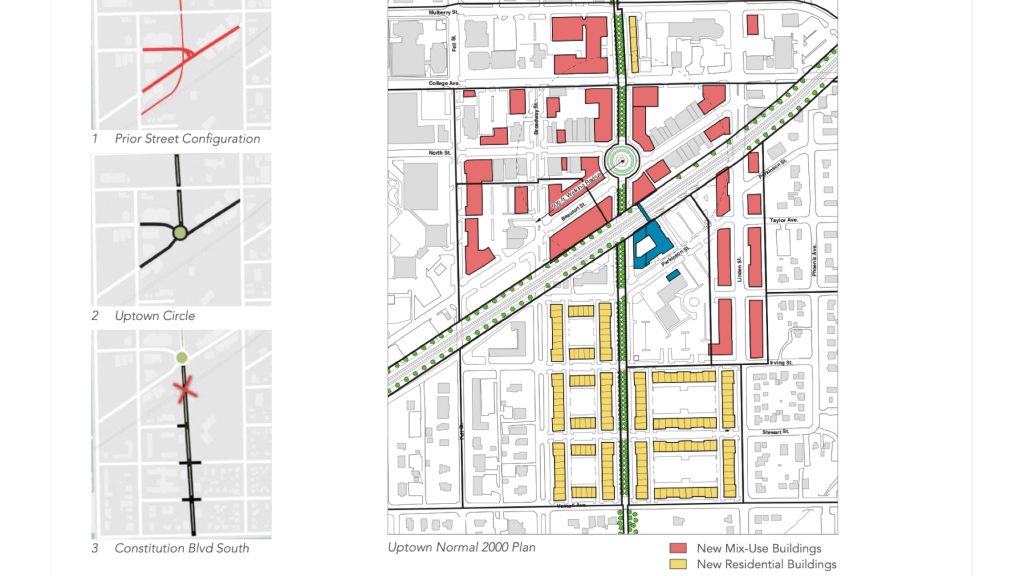 Collaboration and Transparency
The town takes the same "collaborative culture" approach outlined in Rivian's sustainability strategy as both deliver transparent reporting based on data from daily operations. For example, if a water main project has approval, the water department can view the scope and timetable for road improvements at the same location to eliminate duplicative efforts. 
"As we build on this, we hope that departments continue to collaborate more closely on projects, and that it becomes natural to interact to further streamline the process," Killian said.
For residents, the GIS dashboard reassures them that investments are equitable across the city.
"[Our goal was] to make it easier for the public to know exactly what's going on in their neighborhood," Gadhiraju said.
City Center Renewal
The next move for planners is to renew the city center, called Uptown Normal — an attractive setting for businesses, housing, and new investments. They will again employ GIS technology as they eye infrastructure projects with sustainability in mind. 
For instance, they are extending a trail network to new suburbs and expanding the Historic Route 66 bike trail that links the town to five other communities. Additionally, the new Uptown Connector Underpass project increases community access to higher-speed trains.
The I&T department also created a GIS-powered business directory that shares local dining, shopping, entertainment, and lodging options with visitors, residents, and the 21,000 students at Illinois State University. The directory automates the business licensing process — only those with a current license appear on the map.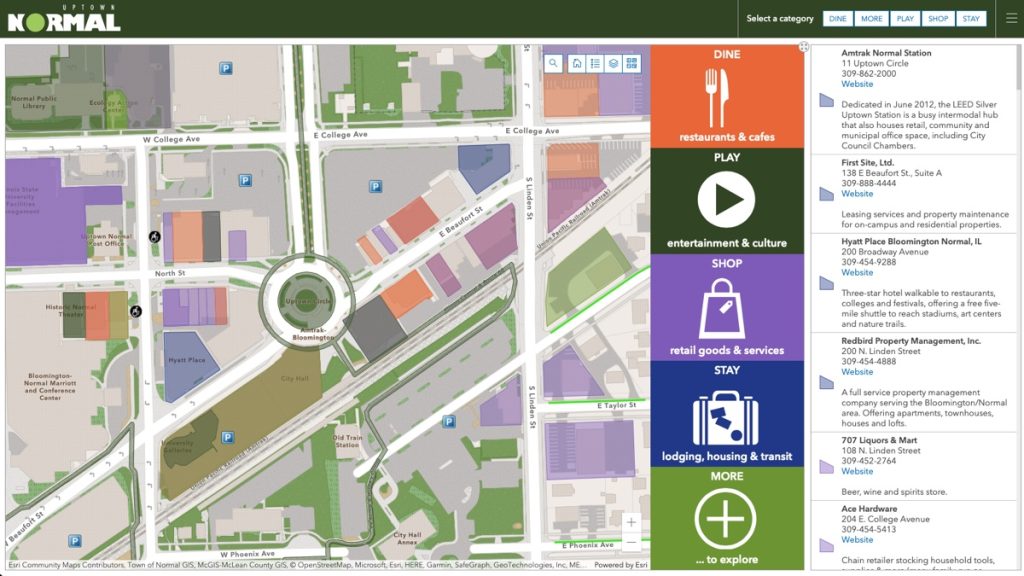 As town leaders continue to build their vision of an innovative and sustainable "EV Town," technologies like GIS will help drive their progress.
Learn more about how GIS can help planners design and engineer projects.
---
Christopher Thomas is the director of government markets at Esri and a founding team member of the Industry Marketing Department. Prior to joining Esri in 1997, he was the first GIS coordinator for the city of Ontario, California. Thomas frequently writes articles on the use of GIS by government. Follow him on Twitter @GIS_Advocate.
To learn more about how leaders can use GIS to bring communities broadband service where it is needed most, visit esri.com/en-us/federal-funding/funded-areas/broadband.