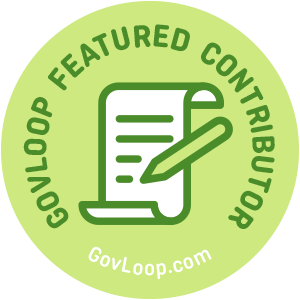 Calling all present and future leaders!
Whether you are supervising an organization, a division or a dyadic group, are you the type of leader that your team needs to succeed?
People respond to different forms of communication; some prefer being direct versus being indirect, others prefer being passive versus being aggressive.
Just like different situations call for different communication styles, the level that your team is operating at may call for different types of leadership skills.
Surprisingly enough, there is more than one way to lead a team. Before figuring out the correct way to lead, you first need to evaluate where your team is at professionally. Are they new to the job? Do they need to learn a skill, or are they seasoned professionals? Do they know what to do, but don't know how to take initiative or engage? Are they waiting for you to give them the go-ahead and then hand the reigns over to them? Every team is different and as a leader you should learn to adapt and adjust your leadership style to fit your team.
Leadership Styles
Having a delegating style of leading means that your team is experienced. They know what to do and how to do it, they just need the green light from you, their leader. This leadership style trusts in their team and knows that they can finish the project and meet the deadline without having to be micromanaged. This style is for a more cohesive, experienced  and skilled team. They need little direction in order to produce products, but should check-in occasionally. Your more seasoned employees would benefit from this style of leadership versus your newer employees
A coaching style of leadership means that your team is new to their position. They are not skilled in the task that they are asked to complete, and have little experience working as a team. Instead of giving them a project and turning away – as you would in a delegating style – you need to coach your team through each task. This leadership style isn't meant to be indefinite, this is a beginner stage style that should adapt and adjust as your team grows in their capacities. For a short period of time you will need to support your team and guide them. Once they understand the process or become skilled in the task, you should adjust your leadership style to delegating.
Lastly, a directive style of leading is most beneficial for a supervisor who is not directly responsible for a team. Examples include supervisors who are in charge of team leads versus being in charge of "boots on the ground" teams. This style consists of one-way communication, communicating a goal and expecting it to get done. This leadership style is not involved with the day-to-day planning of projects or events like a coaching style would be, and they're not the direct point of contact for followers like the delegating style. While this may not seem like a leadership style, it definitely is. The key is knowing who your followers are, and how to help them succeed.
The caveat to exhibiting these leadership styles with your team is to first ask questions. If you don't know the type of leader that your team needs from you, ask them! Do they need a leader who is more involved, or do they need their leader to hover less? Having open communication with your team is the only way to create an environment that's productive, positive and people-centered. Additionally, being able to adapt and adjust your style is imperative. People grow and people go. Divisions and organizations ebb and flow with new employees. As new employees on-board, learn how to adjust your leadership style to what they need and occasionally check-in with them to see if your style needs adjusting
In order to be the best leader for your team, you need to know your team and know what they need from you.
Alura Romero is a GovLoop Featured Contributor. She is a recent University of Florida undergrad who's currently studying towards a Master's Degree in Communication at West Virginia University. She works in the Public Affairs Office at the Naval History and Heritage Command (NHHC) in Washington, D.C. where she leads outreach events for ship commissionings and Navy Weeks. In the past she's interned for PR companies in the private sector in both Florida and Virginia. Before starting her government career she was an Ombudsman for Naval Air Station Oceana where she represented the command and the spouses at the command. She lives with her husband, cat and two dogs in Alexandria, VA.