Creating dialogue out of thin air is a challenge.
One of my former commanding officers loved referring to our workforce as a family. Our organization consists of a fluctuating assortment of more than 12,000 active duty military and civilian personnel – individuals of varied races, religions, experiences, and backgrounds – so calling it a family helped unify everyone around the common mission. The term stuck and we still call ourselves a family. We are one team with one fight.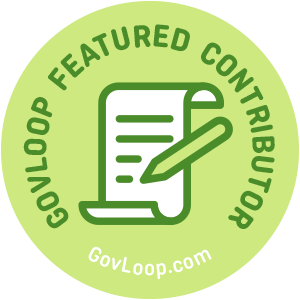 Even though dialogue through all levels of the workplace is desirable, leaders can't always go around to each and every employee to make sure the priorities for mission success are understood, and family members aren't always under the same roof, especially when some are forward deployed and providing aid around the world. That's why powerful tools like social media are such a valuable part of telling the organization's story, building a community and maintaining conversations with a varied audience near and far from home to stay connected with each other and preserve that feeling of family.
We also try to remember people don't just want to be talked at. No matter how well you've crafted a story, if you're not triggering a dialogue, your messaging might not be meeting its full potential.
Our organization especially relies on Facebook, Twitter and YouTube to communicate strategic messaging and to keep employees and their families informed of everything from special events and good news stories to policy changes and emergencies. The two-way symmetrical communication social media provides is an essential part of promoting engagement and fostering honest dialogue on an open, regulated forum where active duty personnel, civilians and family members can safely interact with their peers and leaders to help our organization tell its story in a dynamic way.
Successful messaging that builds engagement usually includes three simple qualities: it triggers an emotional reaction, it includes a call to action (large or small), and it encourages conversation.
The family thread is the underlying emotional trigger that winds through our messages. We've already laid that groundwork, and no matter what the angle of the story, that common mission ties us together. Finding the behavior motivator and sparking the dialogue may prove to be more challenging, but if you know your audience and understand what they need and want, you can craft successful messaging that is personal and powerful.
Does your organization take these things into consideration when building a social media plan for the year?  What tricks do you use to encourage a dialogue with your audience?
Here are some more tips about maintaining a safe, professional social media presence.
Anna Taylor is part of the GovLoop Featured Contributor program, where we feature articles by government voices from all across the country (and world!). To see more Featured Contributor posts, click here.