With rapidly changing priorities, it can be a challenge to meet all the demands of your learners. Still, fostering a continuous learning environment is important. Peer learning can be a great addition to your current training model while offering an opportunity to capture untapped knowledge in your agency.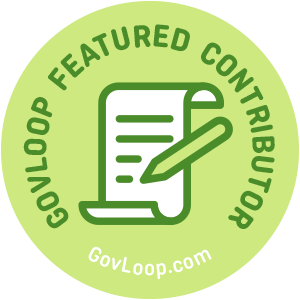 Presented here are the benefits of peer learning, as well as some tools to get you started on developing your own peer learning program.
Benefits of Peer Learning
There are several benefits of peer learning. First, it is a cost-effective way to leveragethe  collective knowledge of those whose roles may intersect. We've all experienced budget constraints that may limit funding for external training opportunities. A formally informal learning environment can be a great alternative to addressing fiscal challenges, without disrupting professional development.
Another benefit to peer learning is a chance to gauge future training needs. If you notice a great deal of attendance and participation for a particular topic, you may consider offering it again – or at the very least, exploring a different aspect of the training.
Lastly, peer training can help build camaraderie. For some learners, they may not feel comfortable in formal learning environments. A more informal setting might encourage them to attend. Further, when peers notice their colleague is facilitating a training, they may be more inclined to attend – and perhaps even encourage another co-worker to tag along.
Building a Peer Learning Program
When creating a peer learning program, be sure to align with your agency's mission, and focus on specific process/systems currently in use. Sure, it might be cool to facilitate the latest gardening tips, but if this isn't in direct alignment with your agency's mission, you may not get the much-needed support from leadership.
Develop promotional material, and solicit volunteer facilitators. There are a number of ways to encourage volunteers: promote at divisional staff meetings; promotion through your agency communications division; tabling sessions in high traffic areas in your building.
Create a formal participation requirement, and include a submission form. Make it clear that it's not simply standing in front of your peers and talking; they have to be prepared for demonstration and instruction. Additionally, develop a structure. One such example is the Lunch N' Learn format. These are typically around 60 minutes (50 min./ instruction; 10 min./Q&A) and offer a formally informal learning environment.
Once a volunteer facilitator is confirmed, schedule some time to meet with them to coach them in facilitation techniques, determining learning objectives, and content development. Be available to proofread, and edit material as needed. Consider taking care of the logistics for them, such as conference room reservation, and agencywide promotion. This way, they can concentrate their efforts on developing their material. On the day of the session, be sure to attend to offer additional support. It may also be a good idea to have a sign-in sheet, so as to get a count on who attended, and to have contact information to be able to solicit future volunteers.
Meeting all the demands of your learners can be a challenge. Informal peer learning programs can not only address temporary budget constraints, but can also build camaraderie by tapping into the hidden expertise of your colleagues.
Hope Marshall is part of the GovLoop Featured Contributor program, where we feature articles by government voices from all across the country (and world!). To see more Featured Contributor posts, click here.