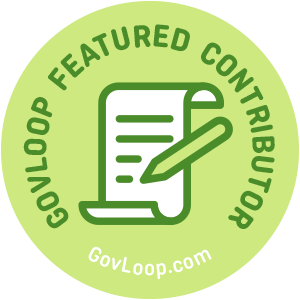 Last week we focused on leveling off Big Bad Wolf* fears and the stress of "job fragility" via Reform 101: An Intro to Federal Agency Re-orgs, a.k.a., "Building with Bricks." This week we'll jump into some re-org nitty gritty, ID a forward-looking resource and learn why it's a great time to believe in Martians.  
But first, a test based on last week's blog.
Identify Your Assumptions ~ Part B
Say you're an American astronaut gaming for your first Russian Federation-hosted flight to the International Space Station. What is your primary area of concern?
Did you assume that the pivotal challenge requiring your attention was evaluating whether Russia and the U.S. share the same launch protocols?
Wrong assumption. Your 20/20 hindsight reveals that you should have been mastering the basics. You didn't bother to learn the Russian word for space station (kosmicheskaya stantsiya). I'm sorry to say you missed out on space travel with Yevgeny Prokopyev.
Viewpoints
Let's continue our brief deep dive into agency reform. Hopefully, last week's blog reinforced an understanding that you need to become your own independent, astute researcher. This includes learning conflicting viewpoints from individuals or sources who have the authority and experience to speak on a given topic.
So, in the past week, you've researched some differing federal re-org viewpoints, correct? Say, for example, those of Partnership for Public Service President and CEO Max Stier versus those of Mick Mulvaney? If not, now is the time to do so.
The Nitty Gritty
It's time to move on to some specifics. Open the President's Management Agenda and download the Performance Data Report spreadsheet located in the very lower right corner. Take a deep breath, then open the file.
What you're viewing is the jackpot of information on specific initiatives under the current Administration's PMA. While the Office of Management and Budget (OMB), federal agencies and Congress jump into reform considerations, this is the skinny on where things are headed. It's specific. It's transparent. Spend some time on this!
You can sort the information many ways: by agency, by PMA strategic goal or by strategic objective. Particularly illuminating is the "Pgov-APGs" tab which provides Agency Priority Goal (APG) titles and statements. [APG = last week's buzzword]
Red Tape and Martians 
As things move forward, you may be surprised to learn that the foe of your daily accomplishments, sometimes known under the alias "red tape," is going to serve as an integral system of checks and balances in all that transpires with any agency reorganization. Things, in general, are not going to move at the speed of business. With that in mind, you've got some time to start viewing things from the perspective of career options.
From an agency perspective, this is "workforce planning." Workforce planning is always in the works, but you can bet it's currently underway at a rapid pace across all federal agencies. You have access to more of this information than you might realize. What does the retirement future of your agency look like? What type of employment and skill gaps will need to be filled? If you're a contractor, what type of vehicle are you on? When does the contract end? These are answers you can identify today.
In terms of mapping out the future, Government Executive put together a quantitative profile of retirement eligibility across federal agencies. This is a great "horizon" resource! Spoiler alert – retirement at the Environmental Protection Agency spiked 47 percent in 2017.
However, more than 20 percent of NASA's more than 17,300-person workforce is currently eligible to retire. In five years, nearly 45 percent of NASA's workforce will be retirement eligible. (The only agency that will have a greater percentage of retirement-eligible employees in five years is Housing and Urban Development. More on them next week.)
In addition, NASA received $21.3 billion in a fiscal year 2019 spending bill that was approved by a Senate appropriations subcommittee in June. As a result, whether you believe in Martians or are just interested in studying the latest Martian global dust storm, it's a great time to delve into "the peaceful exploration of space" across our planet, the solar system and universe.
That's it 'til next week when we'll review SuperClusters that involve people instead of particles.
* Warning: this cartoon is 14:47 in length. I hope you're on break.
Weekly Buzzword:  Cross-Agency Priority or CAP
This week's buzzword is Cross-Agency Priority goal, or CAP. Perhaps to make things a little confusing, the PMA references both APG and CAP goals. CAP goals were introduced in the 2015 budget by OMB, and the current Administration intends to leverage CAP goals to coordinate and publicly track implementation of the administration's June 2018 reform plan. CAPs in the PMA cover a range of topics, including IT Modernization, Results-oriented Accountability for Grants and Improving Customer Experience.
Cynthia Rimrodt Houston is part of the GovLoop Featured Contributor program, where we feature articles by government voices from all across the country (and world!). To see more Featured Contributor posts, click here.