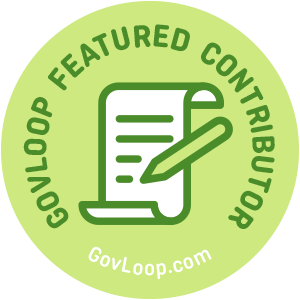 Innovation in the public sector, in the Brazilian context, is not as common a topic as it may be in other parts of the world. For several reasons, such as corruption scandals, citizens today are wary when it comes to government. As Brazilians, we sense a lack of trust and confidence toward our political leaders.
Yet, there is another reason for this besides all the corruption. We are bombarded daily by derogatory news, which emphasizes only what's negative in politics and government. But what if we could enlighten the good actions in the public sector?
The LAB.Ges, an innovation lab in the State Government of the southeastern state of Espírito Santo which was created only one year ago, proposed a complex challenge: teach all of their public servants in Design Thinking. And they did it.
The idea.
When Marília Assis, the Sub-secretary of Innovation at LAB.Ges, came up with the idea, it seemed crazy. From everyone at the institution, she heard "this will never work here!" or "Design Thinking is not for everyone, this won't happen." And the idea was, indeed, challenging. Together with a Brazilian startup that promotes government innovation, the goal of Marília was to train all the 180 public servants in Design Thinking, no matter what their hierarchy level. A real tsunami of Design Thinking.
But she believed it was possible. "Design Thinking can not only contribute to all sectors of a public institution but also highlight the importance of valuing and making the most of the diversity of profiles, trajectories, knowledge and experiences that make up the organization. After all, we all can innovate," Marília said.
This will to innovate made the project possible. Collaborating with the startup, the idea of a Tsunami of Design Thinking came out from the paper. Like waves of innovation invading and transforming all the sectors from the Secretariat, the capacitation would disseminate the concepts and practices of this innovative way of solving complex problems, which focuses on what matters the most: the people.
The project.
After fighting for her idea, Marília got the green light to conduct the project. The Tsunami was built in six waves – six Design-Thinking workshops – as a way to promote the interaction of public servants from different sectors and hierarchy levels. There were some teams which were composed by receptionists and project managers, directors and HR employees, and so on.
At first sight, this seemed a mess. A waste of time. People were saying "I have tons of things to do, I don't have time to play with colorful pens and post-its." But, after a while, this resistance faded away. From each wave, people left saying they felt immersed in a creative and challenging process, entering into "deep waters" in their own personal and professional development. The word spread and every wave was awaited with anticipation!
Rather than including only management-level public servants, the Tsunami was designed to affect all of the almost 200 employees. Now, people from the most basic function to managers are Design Thinkers. This interaction between all showed that a more human impact, based on empathy and collaboration, can promote great benefits for productivity and quality of work for all.
The impact.
Besides the huge impact of capacitating 100 percent of the Secretary's public servants, there were practical outcomes important for the institution. In total, there were 36 horizontal teams that solved an institutional problem and prototyped a solution. From these prototypes, four of them will become a reality and be implemented until the end of the year and 15 others are in analysis for implementation within LAB.Ges' agenda.
It started as a flat wave, but this passionate project became an entire Tsunami that touched countless public servants and contributed to a more innovative Brazilian public sector reality. I only hope that illuminating positive actions like the one from Marília will inspire other people – and not only my countrymen – to innovate in the public sector.
Ana Camerano is part of the GovLoop Featured Contributor program, where we feature articles by government voices from all across the country (and world!). To see more Featured Contributor posts, click here.