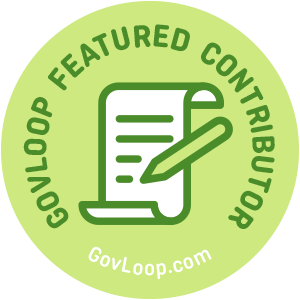 Happy New Everyone and Cheers to You! Cheers to your accomplishments and ambitions! Cheers to what is to come! The New Year always brings with it a fresh-start and let's-get-it-done attitude. What it does not provide is a road map to go along with that attitude.
I want to give you 12 get-it-done approaches to your New Year — 12 steps to get you to where you want to be, at the end of the year. When December 31, 2020 arrives, you will be glad you followed this road map. So, let us get started.
Be kind: Mr. Rogers of Mr. Rogers Neighborhood has a great quote. "There are three ways to ultimate success: The first way is to be kind. The second way is to be kind. The third way is to be kind."
Be authentic: Be who you are and be the best version of yourself. I once heard Rachel Hollis say in one of her interviews, "Comparison is the death of joy. The only person you need to be better than, is yourself."
Read every day: Read something beneficial each day. What are you trying to accomplish? What is your get-it-done? Read about that. Remember the saying reading is fundamental? It is totally true. Check out this TEDx talk on YouTube titled "Why I read a book a day (and why you should too)" presented by Tai Lopez.
Get a mentor: Who do you admire (dead or alive)? Have they written anything? If so, read their work, and as Tai mentions, get in their mind. You can learn from them even if you do not know them personally. If the person you admire is alive and you know them, what are you waiting for? Go get your mentor.
Meditate: Meditation does not have to be extravagant. Closing your eyes and sitting in silence for 5 minutes a day can be meditative; and there are many apps out there to help you do it, such as the Calm app.
Exercise: You need to move your body at least 15 minutes a day. It will make a huge difference in your life and daily energy. Walk, run, skip, jump, whatever. Just get moving. You do not need fancy equipment or even an app for this one, even though I am sure, as with everything, "there's an app for that."
Do something creative: Do this at least once a month. If you are anything like me, you would love to do something creative each day. You can write something, paint something, or sew something. Whatever it is just get creative. There is a reason that our brains have an entire section responsible for creativity; use it.
Adopt a healthy eating habit: Perhaps you decide to eat one piece of fruit a day or drink one additional glass of water per day. Whatever floats your boat, pick one or more and be consistent. Your body will thank you.
Declutter your mind: Meditation helps. But if meditation is not your thing, go back to number five because it should be. If you do not choose to meditate, simply not watching things or listening to things that poison your thoughts can declutter your mind.
Declutter your space: If you have never read The Life Changing Magic of Tidying Up by Marie Kondo, pick it up this weekend at your local library or purchase it. Or, just google "declutter my space" and get started. You will be surprised what this does for you.
Soak up the sun: No matter what part of the world you live in, when those sunny days roll around, make sure you are outside. Just sitting outside for a few moments on a sunny day will do wonders for your body and mood.
Be social: This can be perhaps the most challenging task for the introverts of the world. However, social interaction is necessary. In fact, it is a component of Maslow's Hierarchy of Needs. When I say be social, I mean talk to people and be around them. As much as I enjoy alone time, I have found that sometimes being around people can energize you, give you ideas, or just bring some perspective to your own life.
No matter what you are trying to accomplish, this road map will get you there. Taking this approach will ensure that you have a successful and productive year that you can be proud of, when December 31, 2020 arrives.
Rita Lucas is a GovLoop Featured Contributor. She is a writer and author who works with the federal government as a management analyst and project manager. As a writer, she helps small business and non-profit organizations promote their mission and brand; and as an author, she has published several titles that promote self-development. As a government employee, Rita has worked in the field of human resources for 11 years and has volunteered for leadership positions with veteran-focused and millennial-centric organizations. Rita holds a bachelor's degree in business and a master's degree in publishing. She is a new mom and resides in Maryland with her family. You can read her posts here.