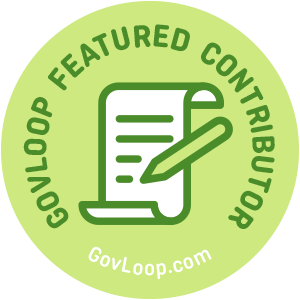 Did you know that the average person will spend one-third of their life at work or approximately 90,000 hours at work over their lifetime? This means that company culture not only matters, but really matters! Company culture is an organization's unique set of beliefs and values; their own way of doing things, their personality. So, what happens when your personality doesn't mesh with your employer's personality?
It's easy to get caught up in the excitement of a job offer that we fail to evaluate the company culture. Influenced by salary, benefits or a job title, many give little thought company culture and its effects on job satisfaction. Employees tend to enjoy work when their needs and values are met and align with those of their employer. Having a thorough understanding of the company's culture prior to hire may prevent a lot of unwanted surprises down the road.
Here are a few tips to help guide you through the process of learning about a company and its culture before you accept the job offer:
Follow Their Social Media Footprint
You can learn a great deal about a company's culture by following their social media platforms or online footprint, i.e. Facebook, LinkedIn, Twitter, Instagram, Blogs etc.
As you research the company, take note of their website and any details regarding the values, vision and goals of the organization.
Make sure to click on the "About Us" and "Newsletter" tabs for more details.
Network – Use Those Connections! 
If you know someone who works for the company, take a chance, invite them to coffee and ask if they would be willing to share information about the company and its culture.
Use LinkedIn to connect with current or former employees of the company who may be willing to share some personal insight into the company's culture.
Take advantage of after-hours business networking events in your area… you never know who you might meet.
Check Out the Latest News and Community Involvement
Don't overlook the value of local and state news outlets. Research the latest news headlines that mention the company and keep an eye out for news articles or reports that raise red flags i.e. mass layoffs or closures.
Pay attention to the company's community involvement. Are they active in the community? Do they support volunteerism?
These tips can help you make an informed decision about a company and its culture. Before you say "yes" to another job offer be certain that your values, beliefs and personality are consistent with those of the company to help ensure long term success.
Debra Fox is a GovLoop Featured Contributor. She is a Business Marketing Specialist with Iowa Workforce Development. She partners with employers, community agencies and economic development professionals to promote employability programs and large scale workforce initiatives to eligible stakeholders. Before taking this role Debra worked as an HR professional in the private sector. Her passion to serve others has been a driving force throughout her career. Debra is a coordinator for the Employers' Council of Iowa. She is a national and local SHRM, CHCSEIA and NAWDP member. She holds a dual degree from Iowa Wesleyan University in Psychology and Sociology, along with PHR and SHRM-CP certifications.
Article Sources