Your organization might excel at governing, but how well do you govern what you write to communicate with your constituents?
If you've ever thought your communications materials read as if they were created by people working at two different organizations, you need an editorial style guide. If you find yourself correcting the same grammar mistakes over and over in your coworkers' copy, you need an editorial style guide.
If you want your constituents to understand and trust what your organization tells them—you need an editorial style guide.
What is an editorial style guide?
An editorial style guide, also called a writing style guide or content style guide, provides information people need to be clear and consistent when they communicate on behalf of or about your organization.
It is a reference tool for the people who write, edit, and review your organization's copy and materials, including employees, contractors, and consultants. Even if you're a content production team of one, an editorial style guide makes the writing process easier.
An editorial style guide typically documents grammar, punctuation, terminology, voice, formatting, and other standards that can prevent writing errors and inconsistencies in written communications. A style guide can be broadened to include information beyond the written word such as logos, colors, typefaces, images, messaging, document templates, and other assets used in branded materials.
It's been said that a style guide is only as good as its last update. Be prepared to evolve your editorial style guide as your organization makes choices about the language it uses to communicate.
How to get started with an editorial style guide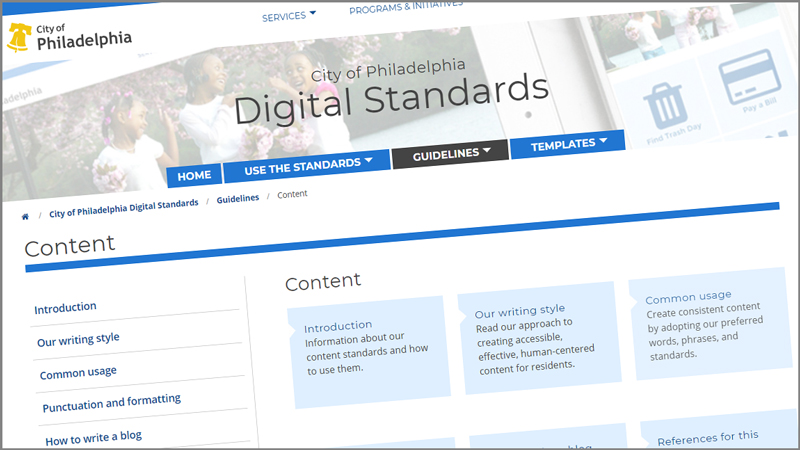 A style guide is both a knowledge capture and a knowledge sharing tool. It should be user friendly. It should be accessible from wherever your people work, whether that's in the office, at home, or traveling afar. It should be searchable so people can quickly find what they need. It should also be shareable with contractors, consultants, vendors, and partners who produce content for your organization. The guide should also be a living document that you and others can update easily whenever a new decision is made about content or terminology.
All those requirements mean your style guide shouldn't be just a hard-copy tome that lives on a shelf. It can take the form of a PDF hosted online, a document that lives in the cloud, a section on your organization's website, or a separate microsite. Which format you choose depends on what you need the editorial style guide to offer.
If you don't want a lot of features, start with a shareable (and free) document on Google Drive or another cloud service. If you need something more robust, but don't want to go through your internal website development process, try a tool like Squarespace, WordPress, GitHub Pages, Brandpad, or Frontify.
What to include in your editorial style guide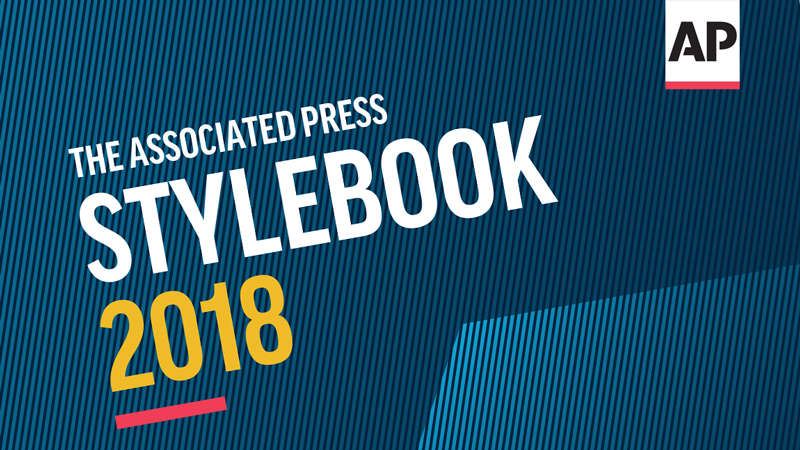 Your organization's editorial style guide doesn't need to reproduce everything that's available in other places. Point people toward an existing style guide that covers the basics, such as the AP Stylebook or The Chicago Manual of Style. Give them other useful resources such as a reliable dictionary, like Merriam-Webster, and references like The American Political Dictionary, The Concise Oxford Dictionary of Politics and International Relations, Nicely Said: Writing for the Web with Style and Purpose, or The Copyeditor's Handbook: A Guide for Book Publishing and Corporate Communications.
Then, focus on adding whatever those resources don't cover to your in-house style guide. You'll want to include a word list of special language, terminology, and jargon used at your organization. While you're at it, spell out all those abbreviations, acronyms, and initialisms, and when it's okay to use them. Share corrections to grammar and punctuation mistakes you often see your colleagues make in their writing. Emphasize the importance of plain language as well as keeping communications inclusive and accessible.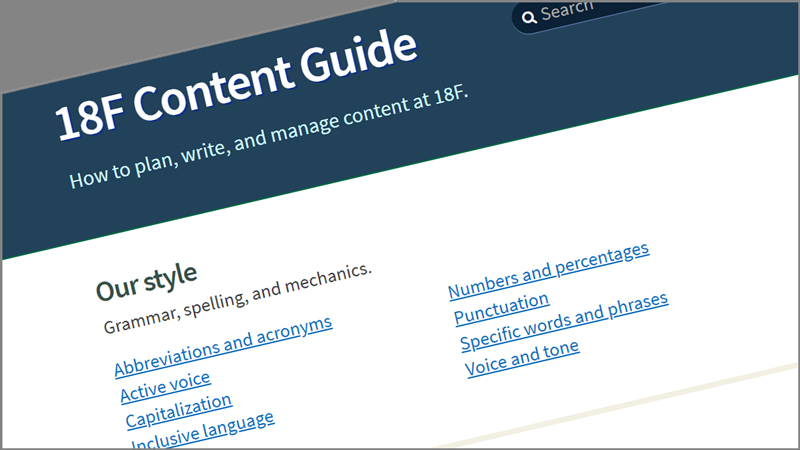 Resources for kick-starting your editorial style guide
There's no need to start your organization's editorial style guide from scratch. Find other guides you like, and adapt away.
Corporate and nonprofit style guides like the ones by  MailChimp and the Urban Institute can be a source of inspiration. The U.S. General Services Administration has collected editorial style guides from more than a dozen federal government agencies. The 18F Content Guide is particularly good, and the U.S. Government Publishing Office Style Manual is a must-have for federal agencies.
There are also a few stand-out editorial style guides by city, county, and state government organizations, such as:
Once you've got a solid base, continue to add more details to your editorial style guide whenever you make new decisions about your organization's style of writing.
Lauren Girardin is a marketing and communications consultant, freelance writer, and trainer based in San Francisco. She helps organizations engage their communities and tell their stories. Her website is laurengirardin.com and you can connect with her on Twitter at @girardinl.