Many of us have just finished our performance reviews, or may be on the verge of completing them. As we close out one cycle, we are encouraged to look toward the next and explore what we'd like to achieve. Especially in such a volatile year, this can be a bit overwhelming. How the heck can I look forward into the future when so much is unknown? We'll never know exactly what lies in store for us, but we can at least try when it comes to our careers. Individual development plans allow us a space to assess what we'd like to achieve and improve, as well as provide a roadmap in order to get there. Here are some tips for how to create an effective individual development plan (IDP).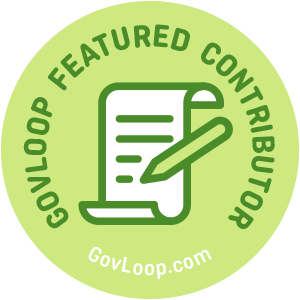 Check Out Your Organization's Competencies
Chances are, your organization has a set of competencies that it believes determines success. These might include communication, customer service, integrity, leadership, etc. Your position may also have certain competencies that define what success means for that position, in addition to your performance standards. If you're unsure where to start for your development, checking these out can help.
You can approach these competencies in a multitude of ways. You may wish to identify which competencies are your best and continue to improve them. However, if you are noticing some gaps that are affecting your job performance or overall professional goals, you can certainly focus on those. I recommend focusing on no more than two to three competencies per year so that you do not overwhelm yourself. You could even identify one strong competency and one weak competency to balance yourself out.
Be Specific
You could simply write, "I'd like to improve my customer service skills." Good for you, but how will you achieve this? IDPs will prove ineffective if you don't provide a clear roadmap for how you will improve these skills.
If your agency has a learning management system (LMS), you can explore a variety of training options and identify courses that match with your identified competencies. These can be self-paced web-based trainings, webinars, or live in-person/virtual offerings. Sure, some of these may come with a cost, but it doesn't hurt to put it on your plan and ask.
Training is not the only way to develop your skills. Perhaps your organization has other resources available to you, such as mentorship or shadowing programs. Even if your organization doesn't specifically have these options, you can identify certain positions or people that you'd like to shadow and see if they'd be willing to assist you in that relationship.
You can even identify other methods of obtaining information such as reading books, listening to podcasts, or watching documentaries. Developing your skills extends beyond sitting in front of a computer screen!
Be Realistic, but Persistent
We know that we cannot purely focus on career development in our jobs. We've got our everyday tasks to do, after all. When developing your IDP, take a look at your typical workweek. Set a realistic goal for how much development you can add on top of your duties. You can certainly use time outside of work to achieve some of these objectives. However, many organizations encourage training hours to be allotted to employees during their work time.
You may not feel you have any time at all to work on your professional development. While you certainly may be busy enough to fill up a 40-hour workweek, your goals and objectives are extremely important. When you create these goals in your IDP, look at it as making a promise to yourself. How do you feel when someone breaks a promise to you? Probably not very good. So why would you sacrifice your own goals?
If you are having trouble identifying ways to make time for your professional development, have a chat with your supervisor and/or your colleagues. See if there are tasks or duties that can be distributed a bit differently. If you are hesitant to approach your supervisor, come prepared with why this training is important and how it will improve you and your team.
You also don't need to set aside an excessive amount of time for this development. Even an hour or two a week can go a long way. Maybe you notice that when you first arrive in the morning, things are a little slower than usual. Take advantage of that time to catch up on some time for you.
Myranda Whitesides is a Performance Support Specialist for the Interior Business Center, the Department of Interior's Shared Services Center. She conducts personnel and payroll systems training for over 50 federal agencies, as well as providing training in Diversity and Inclusion for her peers. Myranda also serves as the Education Co-Director for the Mile High Society for Human Resources Management (SHRM), coordinating Educational content for Human Resources professionals in the Denver Metro area. Myranda also enjoys singing, camping, and exploring local breweries and restaurants with her husband, Daniel.