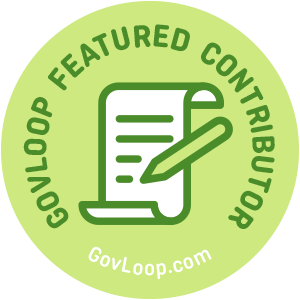 For those of us who have worked in technology for a long time, we expect to see new buzzwords and phrases based on technology changes. Digital government is the latest catchphrase, but do we really understand what it means?
Vendors, system integrators and service providers continually talk about providing services in a more efficient way which is an important part of a long-term citizen engagement plan. The reality is that digital government can actually mean something different for everyone.
The overall goal of digital government strategies is to bring agencies closer to citizens and businesses, providing services in a more efficient way. At the same time, it must support the policies and procedures in place and create a transparent and innovative government. The result of a successful implementation is a project that brands the agency as trustworthy and effective.
This can create expectations that agencies might not be prepared to address. Government wants to use technology in a collaborative way to engage with the people they serve; however, this means existing internal processes most likely aren't applicable and continuing with "business as usual" will lead to a failed rollout. The end result will be users that are unhappy with the service provided. Including the definition of a customized strategy based on user expectations, as well as delivery capabilities, is an important component of a successful rollout.
In creating a citizen-centric approach, there are some considerations to building a successful project:
Create a solid, customized plan that reaches across all policy areas
Utilize data to understand users and citizens in order to provide a better experience based on acquired analytics
Show government accountability by using social channels and partnerships to engage personally with users
Ensure a governance plan is in place to include digital security and privacy issues
Include a solid project management process to ensure the project is implemented successfully and good change management processes have been defined
Create a strong relationship between the agency and the broader public governance agenda
Include the appropriate executive sponsors to ensure the cooperation of staff so that everyone is on board with the direction and goals
Achieving an open, innovative and participatory government
Creating a solid, executable plan will ensure a data-driven environment that is based on the engagement model that works best. This should utilize open data, analytics and personalized engagement to create a transparent service delivery that encourages users to participate.
Digital transformation will continually evolve as technology changes. Creating a solid, achievable plan that has specific milestones enables a project with objectives that can be achieved. With this in place, agencies can provide a great experience for their users, which in turn will make staff more effective while engaging users in a personalized way.
Jennifer McNeill is part of the GovLoop Featured Contributor program, where we feature articles by government voices from all across the country (and world!). To see more Featured Contributor posts, click here.