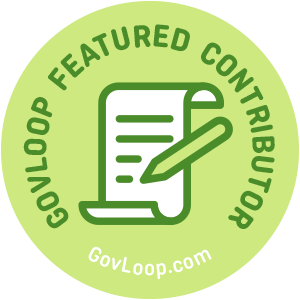 Did you somehow inherit the role of content admin for your local government's content management system (CMS)? As government employees, we all wear so many different hats and sometimes certain hats have a higher learning curve. Here are some tips for elevating your site on a content management system.
Give your site some functional personality:
–The IFrame – Basically take information/content from one space and put it into another. Read posts on your social media platform OR host those posts in a live feed on your website main page. The IFrame is easy to accomplish with the "embed code" easy to find on most social media accounts, Google Maps, webcams, weather stations, or calendar apps. Feed your residents the important information they need all in one space!
–The online form/survey – Who doesn't love a good form? When done right, it saves in-office time as well as encourages sign-ups/interactions. Most CMS platforms have a form builder but some can be rather cumbersome. I'm in no way sponsored to say this, but Google Forms (even the free ones) work wonders on a site. I definitely don't encourage asking for social security numbers on the Google Form/survey BUT a form can go a long way for a local government. Less sensitive ideas include training sign-ups, volunteer sign-ups, resident feedback/comments/concerns/road reports. The forms are easy to build and can IFrame pretty well into your site. It will take a bit of research, but should not provide too difficult a task to those willing to get it right.
–Scale your images by percentage. Including a picture? Try to scale your image within "image properties" as a percentage. This makes the image more mobile-friendly and scalable.
–Make your own button! Do you have a ton of linked text? Hyperlinks not even hiding? You don't need to be a designer with Illustrator capabilities – jump into PowerPoint, create the outline with the shape tool and put some words in there then save your presentation as a JPG or PNG – instant button you can link up to! Might make "Click to download" or "Meeting Minutes" more visually appealing.
Make sure everyone has access:
As a government, you are expected to maintain 508 compliance to ensure that individuals with disabilities can access all of your information and services. While there is still a lot of work to be done on almost every platform regarding 508 compliance and WCAG – you can make your website more accessible by keeping these few things in mind (do not substitute these tips for actual 508 compliance measures and guidelines).
–Use the ALT TEXT/descriptive text prompts. Depending on your CMS platform (though let's be real, every single platform should offer this opportunity), you will see the option to add alt text or descriptive text to your non-text elements (iFrames, Pictures, etc). The alt text and descriptive text spaces are meant for you to type what someone might be seeing, to provide the same context and ease of use to someone who might be utilizing a screen reader. When crafting alt text or descriptive text make sure that you are staying true to the intent of the photo.
–Make sure that your colors are accessible. That nice royal blue lettering on a hot pink background might include your favorite colors but it is really hard to read! It is important to choose colors for text and background that contrast enough. If you are unsure about any color options or what might work with your main brand color, there are so many contrast analyzer tools out there, here's one!
–Use the various text types in the editor. We have all seen the text types: Paragraph, Header 1, Header 2… etc within the content editor and I am sure that on some occasions you have opted to just bold and center your paragraph text type to create your own header rather than use the "Header 1" type. Next time, keep in mind, those header types actually read differently for screen readers than they appear visually – marking an obvious Header or Paragraph start for a screen reader.
While these tactics will work wonders in helping you make your CMS content more dynamic, this is seriously just the tip of the iceberg… and the iceberg is HUGE. If you really start to get into content management, do some research, figure out how learning HTML might fit into your life, find more specific resources that will enhance your website accessibility or turn your phone's text-to-speech option on to test out how your site sounds.
You might be new to managing a website or working within a CMS, but that doesn't mean you can't have a little fun along the way. Embrace your new hat and consider these simple things to personalize your entity's site and encourage trust and confidence from your residents. Elevate your government's transparency by creating a site that everyone can use to discover information and access your services.
Jamie Desrosier is a GovLoop Featured Contributor. She has spent the past two years in Colorado working as a Marketing and Communications professional within state and local government technology for government authority, Colorado SIPA. Prior to moving to Colorado, she spent 2 years as a Fulbright Scholar in Malaysia. She spends every day learning as much as she can and is excited to be working on her Master's of Information Technology Management with a specialization in cybersecurity. You can read her posts here.