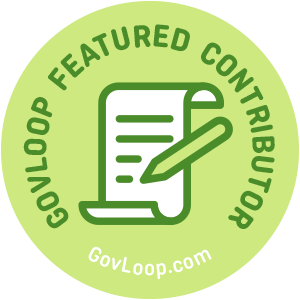 Regardless of the field or profession, "other duties as assigned" is a clause common to most job descriptions. For those in communications – from marketing to social media – it could mean that you're the face of crisis response as your agency's on-call Public Information Officer (PIO).
ON-CALL PIO
For some, becoming a Public Information Officer (PIO) follows a natural transition from working in journalism and shares the same deadline "rush" of delivering vital information amid the challenges of source-checking, quote-catching and fact-finding. But in our community of less than 250,000, few communicators are full-time PIOs and fewer still come to the role with news experience.
For many professional communicators, PIO falls under the "other duties as assigned" tab. It is an as-needed, on-call task rather than regular responsibility. Yet when the need for a PIO arises, all of one's expertise is on the line.
SKILL-BUILDING
In college, my basketball coach preached the mantra: "You play like you practice," so our practices were highly structured and always started with drills on the basics. After hours of dribbling, shooting and pick-and-rolling, it was all muscle memory by game time. We didn't have to think through the mechanics of hitting a three-pointer, we just had to take the shot.
The same principle applies to any skill. If rarely exercised, PIO skills are unlikely to be in "game shape" for emergency response. But how can you practice a skill that's not often needed – especially when your regular job already fills the day?
PRACTICAL TIPS FOR PRACTICE
Another principal, especially familiar to athletes and actors, is visualization. Mentally rehearsing how you would respond to a company crisis could mean reviewing the mission, vision and values that would be the touchstones of your messaging. Visualize how your Mayor or CEO would tell you about an urgent situation and try writing your key messages in their voice.
Best practice for PIOs is to develop a crisis communication plan. Thinking through the most likely disaster scenarios, creating templates with messaging for each, and continually updating the contact list will keep essential skills fresh. (Here's a template from the FEMA incident command response model.)
Also, tap into the power of shared resource. Ninety miles south, in Seattle, communicators can cluster by niche to stay current in their field. But in our smaller community up near the Canadian border, a handful of professionals who have "part-time PIO" in their job description meet quarterly to plan for drills that test response readiness should the nearest volcano blow or a tsunami hit our coast. Between meetings, our individual assignments keep us engaged. As a bonus, the group of part-time PIOs represent a variety of fields – from municipal government to school districts and hospitals – so each of us is strengthened by the others' expertise.
No matter how you keep your skills fresh, what's important is that you do. As legendary UCLA basketball coach John Wooden reminds, "Failing to prepare is preparing to fail."
Amy Cloud is is part of the GovLoop Featured Contributor program, where we feature articles by government voices from all across the country (and world!). To see more Featured Contributor posts, click here.