Federal agencies are grappling with how to best move from their legacy talent management systems to what can help them with the challenges of 2015 and beyond. And while there are seemingly no shortages of choices, the truth may not be as complicated. While the talent management market has expanded significantly over recent years, in terms of size and in terms of players, the federal talent management market, like most aspects of the federal government, is unique. While there are numerous vendors and products, most cannot handle the unique requirements and nuances of the federal government.
Take federal talent assessment, a complex and highly regulated set of processes unlike the private sector.
Unique Federal Hiring Challenges
Federal agencies face all of the challenges facing private industry organizations, but many are even more pronounced. For example, baby boomers are retiring, but the eligibility rate is even higher for federal workers. Most organizations are trying to address the challenge of attracting, hiring and retaining millennials, but the challenge is even broader within the federal government. With sequestration, cost control is critical.
Federal agencies have an urgent need for the following, which any federal talent management system must address:
faster hiring
improved quality hiring
improved efficiencies
reduced costs.
But beyond those high-level needs, there are countless unique federal hiring requirements that must be taken into account. Any talent management system utilized by a federal agency must accommodate these unique requirements in order to be viable:
rapid job approval and requisition requests
simple vacancy creation
improved candidate engagement
streamlined application processing
automated workflows to ensure policy compliance.
Talent Assessment — A Long Requirements List
The entire assessment process is complicated by the federal government's unique and complex assessment requirements. In fact, there are approximately 2,000 requirements that need to be addressed, related to Veteran status, Section 508 compliance and more. In addition, there are category ratings, candidate preferences, hiring certificates, short listings and numerous others.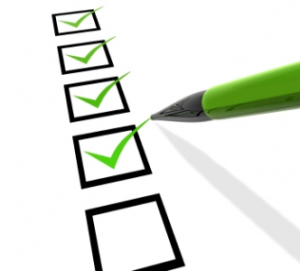 Clearly, if a solution used for talent management in the private sector, or anywhere outside the federal government, were brought in to try to address these need, it would be severely lacking. In addition to addressing the unique needs above, a federal talent management system's assessment capabilities must also be able to accommodate the following in order to bring faster candidate approvals and faster hiring:
automated tracking of assessment process workflows
easy management of the federal assessment process
easy recording of assessment outcomes for each process step for each candidate
automated scoring of candidates based on application form responses
automated assigning of scores to assessment results
automated assigning of weights to criteria and recruitment steps
easy management of the selection approval process
easy assessment form building and workflow management.
Analytics and Reporting
All of these features focused on proper assessment and workflow should be further augmented by robust and informative reporting that allows access to key analytics to assist with decision making and oversights on recruitment strategies. Items such as intuitive and detailed dashboard can help put critical information at managers' fingertips, reducing the time and cost to make decisions. Information needs to be readily available to allow users to monitor your workflows instantaneously. And today, drag-and-drop simplicity can make it easy for non-technical users to create reports on the information important to the agency.
A New Era
A new era of federal talent management, including talent acquisition and assessment, is upon us. Make sure you're equipped with modern-day tools to fight this battle.
If you are, you can win – in 2015 and beyond.