Starting a new job is an exciting time. Maybe this is your first job in the federal government, or you're moving to a different agency. You're excited to make an impact in your new position the minute you walk through the door.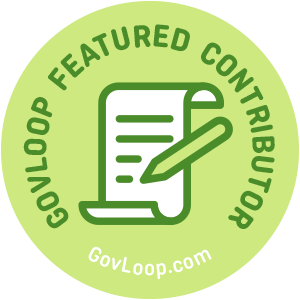 But before you take on the world, you should realize why your first 100 days on the job are the most important. It is during these 100 days when you will be judged and scrutinized the most. The "first 100 days" term was coined during President Roosevelt's first 100 days in office and remains a benchmark to gauge the early successes of a presidency.
Just like a President's first 100 days, your first 100 days will show your boss that hiring you was the right decision. You'll also be showing your teammates and co-workers whether you fit in or not. This is your opportunity to prove them right and to set the tone for the rest of your time there.
First 30 days
Being "the new kid on the block" affords you access to different people at all levels without fear of reprisal. You can ask questions and meet people that otherwise would be taboo at any other time. For example, new employees sometimes ask questions to the head of the agency during new employee orientation, which may not be acceptable otherwise. Use your status as a new employee to ask any questions that you have about the position and the office.
Make sure to keep your eyes and ears open at all times. Observe peers, subordinates, management, your office's dynamic and the office culture. Prepare a list of questions to ask, office resources to tap into and a list of contacts. Learn written and unwritten policies on start and end work times, work/life balance norms and the office's relationship with others within the agency.
When you're meeting people, acknowledge that you are the new person in the office, and that you will only get one chance to make a first impression to people that may determine your success there. Pay special attention to your image and your choice of work attire. Nothing leaves a lasting first impression better than remembering someone's name and looking sharp.
30-60 days
As you become more familiar with the team, this is the perfect time to have an informal discussion with your supervisor expectations and your performance to date. Sit down with your supervisor for an initial check-in and learn what success looks like for you, your supervisor and your office. This meeting should help set your priorities and goals early in your position.
Start building your network by building relationships. If you learning to speak multiple work languages like budget, IT and contracting, reach out to different groups and meet those people. These relationships will also provide insight into the work culture that others might not have shared yet.
60-100 days
When you reach the 60-100 day mark, you should have a basic understanding of your office's mission and vision, and you're starting to feel comfortable working with the team.
You can now start to deliver quick wins in your office. In this stage, you're not familiar enough with the cultural norms of the office to make significant changes, but you're well-equipped to deliver some quick wins. These quick wins could be helping a coworker with a technology issue, helping your boss with a presentation or stepping up to provide constructive feedback on a peer's work assignment.
This is also a good time to find a mentor. Finding a mentor or coach will help you navigate those tough situations and conversations early on in your new position.
At the end of your 100 days, check in with your supervisor once more for additional direction. Take your supervisor's feedback and create an action plan for the next year.
Conclusion
Start your new position by hitting the ground running and adopting the "first 100 day" standard. Set the tone for your new position by making your first 100 days count.
Related Resources
GovReads! The First 90-Days: Critical Success Strategies for New Leaders At All Levels
8 Steps to a Successful Start in a New Job
How to Rock your First Week at a New Job
Fredy Diaz  is part of the GovLoop Featured Contributor program, where we feature articles by government voices from all across the country (and world!). To see more Featured Contributor posts, click here.