Five years ago, I asked a mentor during a lunch session: If you had to begin your career all over again, what would you do differently? Without hesitation, he answered, "Learn as many work languages as possible. It's difficult to get things done when you don't understand what the other person is saying or why they're saying it."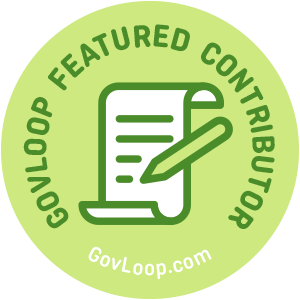 For the past five years, I've recalled this advice and have made efforts to implement it in my career. The benefits are the ability to work across organizations with less friction than my counterparts. Over time, the "us versus them" mentality becomes a thing of the past. Solid relationships form, and remarkable results forge by way of increased productivity.
What is a work language?
A work language is the core terminology and the guiding principles of a profession. Multiple work languages exist in all office cultures, defining our ability to communicate our work needs, work goals and priorities. Common work languages in the federal workforce include operations, financial management, human resources, procurement and IT.
What's in it for you? ECQs and more!
Speaking multiple work languages aids in your ability to build coalitions, increase your work credibility and reputation, and broaden your career potential. For those of you aspiring toward Senior Executive at some point in your career, learning work languages directly impacts your ability to meet all of the Executive Core Qualifications (ECQs).
Three steps to learn your next work language:
1. Determine the languages needed for your position. Ask yourself what is crucial for your position's success. If you're a manager, you need to speak HR to recruit and retain top talent. If you're in charge of a program, knowing budget operations goes a long way to securing the resources you need. Does your office outsource functions to government contractors? Knowing procurement terminology and rules are essential to your success, and will keep you out of trouble. Take an inventory of what languages are spoken in your office, your current ability to understand them and what areas you are naturally good at.
2. Identify resources. Find someone in your organization that is willing and able to show you the ropes, preferably a subject matter expert. You may not have to look far. It can even be someone in your office or your team that has experience from a previous position.
Don't forget to explore the resources your own agency provides. Some federal agencies offer free training to their employees that would help to expand your work language vocabulary and understanding. Once you've exhausted those options, look at government-wide resources. OPM runs HR University, a great resource at any stage in your federal career. The Federal Acquisition Institute (FAI) and the Defense Acquisition University (DAU) provide entry-level online and in-person courses for those interested in becoming more proficient in federal acquisition.
3. Use it or lose it. Get outside of your comfort zone! Teach others in your office what you've learned. Revisit your work with a fresh set of eyes. You can also demonstrate your new proficiency by attending workshops and conferences related to the work language you're learning. By immersing yourself in a place with others that speak your desired language, you will meet others and pick up key points along the way. A good resource to locate government conferences can be found here.
Conclusion
Speaking multiple work languages has many positive benefits that can boost your career and make it easier to achieve success in your position. Be proud that you've learned a new work language, but remember you're not required to be an expert. If you're following the above, you would have already found subject matter experts in each area that you can rely on. Learning multiple work languages is not about achieving the maximum proficiency in each one, but better communicating with others to achieve goals together.
How many work languages do you speak? What other tips would you recommend to someone trying to learn another work language? Leave your comments below!
Fredy Diaz  is part of the GovLoop Featured Contributor program, where we feature articles by government voices from all across the country (and world!). To see more Featured Contributor posts, click here.