It's Moving Day!
Are you all packed up and ready to go? If you're like me, I take a calculated approach whenever I'm about to move from one home to another. Sure, it's a workout, but there are a few important nuggets to consider here. For starters, you know the ins and outs of your material possessions and furniture, what goes where, which items are fragile, the size and quantity of moving boxes, bubble wrap and wrapping paper you need. You also need to take account of what can be bagged and trashed, donated or repurposed.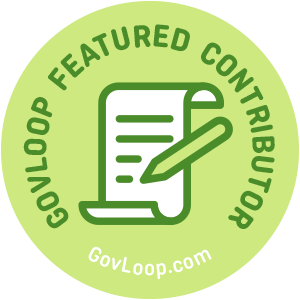 We choose to move for a variety of reasons – maybe it's a larger home, nearer to work, better schools for our children or perhaps it's a more thriving location. Whatever the reason, when we do decide to move, the benefits of moving to the new location often far outweigh the benefits of the old location. The benefits of moving around in government are similar – less tangible but impactful in very noticeable ways.
Moving is not for the risk averse. In fact, it's quite the opposite. It takes a certain boldness and willingness to venture off the beaten path into the unknown. Sometimes it's that moment of realization when we rhetorically ask ourselves, "What in the world am I doing?" We may not have the answer right then and there, but we've internalized and accepted the notion that whatever the reason it's for the best.
Precaution for First Time Feds
Congratulations – you've made the certification package on a USAJOBS announcement that was open to all U.S. citizens! Not only that, you were selected for an interview and landed the sweet gig you have today. That's a huge hurdle to clear when you think about how many (potentially thousands) applied for the position you were selected for. When you accepted this position, your SF-50 status will initially reflect tenure code 2 or 3. This is of course is based on the assumption that you applied for a permanent position (not term). Check with your local HR office to confirm, but most federal agencies require a minimum two year service commitment as a prerequisite for the transition from career-conditional to career employee.
Before moving around, it's important to stay put and meet that initial requirement. This is important for many reasons, namely because it grants you permanent status as a fed, but it also opens up more opportunities for you to apply for future opportunities with competitive status.
Position Classification Diversity
Don't let the naysayers fill your mind with doubt if a potential career jumping opportunity happens to come your way. As I noted in my last article, "You are your own brand and it's up to you how you build, maintain, modify and enhance it as you grow in your career." I once had a career fed tell me that I should never change my series, nor should I move around because "it just didn't look good."
Well, I'm happy to say that I've been a GS-0343 (management and program analyst), GS-1001 (communications specialist), and most recently a GS-0671 (health systems specialist) and the sky's the limit! You shouldn't feel betrothed to one of OPM's classification series "until retirement do you part." Instead, you should consider broadening your horizons and exploring other series that might be a good fit for your skill set. This will help you gain a leg up on the competition when applying for future positions (hint, hint – manager potential anyone?)
Wherever You Go, They Will Follow
As long as you stay in government, your comprehensive federal benefits package will go with you. Contrary to what some believe, you aren't considered a "new employee" and you don't have to start fresh when you take another position in government – lateral move or promotion. To clarify, your years of creditable service, follow you when you move from one federal job to another. As long as you have met tenure and earned career status, making your next move should be relatively simple. That's the beautiful thing about your electronic personnel folder (eOPF) – it's portable.
Work Culture Varies Widely
At this juncture of my career, I've had stents working for the Health and Human Services Department (HHS), Food and Drug Administration (FDA), General Services Administration (GSA), Office of Personnel Management (OPM), and Department of Veterans Affairs (VA). I can honestly say that there's maybe a thread of similarity between the working cultures of each of these entities – they're all federal workplaces. Beyond that, the work culture (and working life) both expected and observed is very different between each.
For example, some agencies have a much laid back work culture/environment. At one of my previous postings, my supervisor told me to slow down my productivity and that I didn't need to complete my projects as quickly as I had been. Personally, I thrive in a militaristic or strictly regimented work culture. The point here is that by moving around, you'll soon see what works, fits well and what doesn't meet or fit your individual workplace needs.
Steps or Leaps? Moving Up the GS Scale
Most federal entities classify their positions using the General Schedule (GS) classification and pay system. The General Schedule has 15 grades – GS-1 (lowest) to GS-15 (highest). Agencies establish (classify) the grade of each job based on the level of difficulty, responsibility and qualifications required. Each grade has 10 step rates (steps 1-10) that are each worth approximately 3 percent of the employee's salary. If you're a permanent employee and earn a fully satisfactory or better on your annual performance review, your supervisor may, at their discretion, recommend you for a within-grade step increase.
For example, you'd have to complete 52 weeks of creditable service at step 1 in order to climb up the ladder to step 2. The only disadvantage here is the waiting period requirement before you can move up additional steps – that's two years at step 3 before you're eligible (upon supervisory approval) to be advanced to step 4.
Alternatively, if you serve a minimum of 52 weeks of creditable service in a lower-graded position, you're eligible to apply as a merit promotion eligible. Merit promotion lets a current or former federal employee apply for a job without having to compete with general public or people with Veterans' preference. Instead, you compete with other competitive service employees. Check out the USAJOBS website to learn more. For example, you might have 52 weeks of creditable service as a GS-9 which would make you eligible to apply via merit promotion for a GS-11 position. The takeaway here is that moving up from one grade to another results in a significantly larger pay increase as compared to sticking around in one grade, climbing the steps in that position which have certain waiting period time restrictions imposed.
Is Moving Around for You?
As I mentioned earlier in this article, moving isn't for everyone and it can sometimes be a pain. However, with some strategic planning on your part coupled with the luck of finding an open position you have the right skill set for, it could be a great opportunity. I would also suggest that you stick around at least 1-2 years in your current position before deciding to move on – you'll need the experience you gain there to prepare you for your next career move.
For more reading on moving around for your government, check out:
So Much Can Be in the Detail (Assignments) 
Explore the Unknown By Going on a Detail Assignment
Blake Scates  is part of the GovLoop Featured Contributor program, where we feature articles by government voices from all across the country (and world!). To see more Featured Contributor posts, click here.