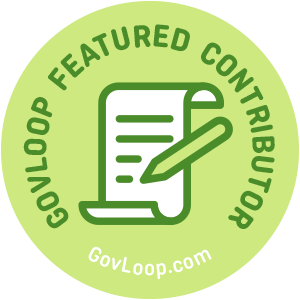 Have you ever thought about joining an association or nonprofit board of directors? Or maybe part of an advisory committee? If not, there are a number of reasons to consider this type of service.
First, participating in a governance or advisory role is a very different type of leadership than being a front-line day-to-day manager. In a board role, you take a 50,000-foot view and look at the organization holistically as a team. You can find other good reasons to join a board, in Joan Garry's piece "Why Everyone Should Join a Nonprofit Board."
I've been fortunate enough to have had the opportunity to serve on several boards and advisory committees over the last 15 years, including as a nonprofit board chair. Here are some of the things I learned along the way:
Do Your Due Diligence
Before you agree to join a board, you should ask to meet with some of the board members and the organization's staff. I also recommend reviewing the organization's key documents. There will likely be more key documents to review if you are joining a governance board than an advisory board. For a governance board, you should review the bylaws, articles of incorporation, recent board minutes, recent annual report, recent audit and tax returns and current budget. For an advisory committee, you might review prior committee notes, relevant research related to the topic and the scope of work for the committee.
Get a Copy of the D&O Insurance
If the governance board has legal or fiduciary oversight of the organization, be sure to ask for a copy of the organization's Directors and Officers insurance policy. Not sure what that is? Check out this description from the Insurance Information Institute.
Prepare for Your Meetings
You should be receiving briefing materials (budget reports, data reports, etc.) in advance of meetings to review. Be sure to read them thoroughly so you can make real-time valuable contributions to the discussions.
Join a Committee
Most boards have several committees that dive deeper into organizational operations and bring their knowledge and recommendations back to the full board for consideration and action. Common committees include finance and investment, audit, fundraising, membership and board development/governance. You can learn more about committees in this piece by the Center for Nonprofit Management.
Keep Your Commitments
Serving on a nonprofit or association board or advisory committee is often unpaid volunteer work. That being said, it's important work and the organization that you support is counting on you. Keep your commitments. If you offer to do something in a meeting, take care of it as soon as possible. It's an important step to gain the confidence of your fellow board members.
Be a Champion
Volunteer board members are some of the most important champions an organization can have. Use your social media to share the organization's messages, including prefacing comments on why you volunteer, donate, etc. to the organization. When you are out in professional and personal circles, talk about the organization's work where it makes sense. Show your passion.
Are you a young professional in the U.S. government or working in a federal sector business or nonprofit in the D.C. metro area? If so, you might want to apply to join FEEA's Young Professionals Advisory Committee. This is a great opportunity to be part of a focused committee with a charitable purpose and limited time commitment.
Joyce Warner is part of the GovLoop Featured Contributor program, where we feature articles by government voices from all across the country (and world!). To see more Featured Contributor posts, click here.