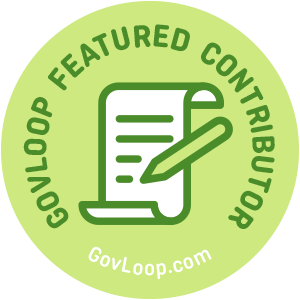 According to the Bureau of Labor Statistics, the public sector employed roughly 17,083,000 individuals in 2017 – yet only 24 percent were between the ages of 20 and 35. Clearly, there exists a disconnect between young talent and government agencies. Millennials aren't fighting for government jobs, and many entities aren't implementing policies to recruit them.
But left unaddressed, this underrepresentation is a ticking time bomb.
By 2020, millennials will represent 40 percent of the total workforce, which means this budding generation will quickly be vital to the continuation of the public sector and, more importantly, your organization. But what do young job-seekers crave in a career? What benefits do they value most, and how can you compete with private-sector incentives without busting the budget?
Agencies won't impress fresh talent with stale tactics, which could mean high-level organizational shifts are needed. Before you launch any recruitment efforts, be sure your company champions the following four millennial-approved values:
Independence
Micromanagers, beware! 72 percent of millennials say they would like to be their own boss, despite the hardships and instability of entrepreneurship. Why? Entrepreneurship offers independence, autonomy and a results-driven performance – exactly what young workers want.
Flexibility
Partial and full-time telework options are essential to recruiting (and keeping!) young talent. According to a study by FlexJobs, millennials are 82% more likely to express loyalty to an employer that offers flexible work options. In fact, more than one-third of survey respondents said they would take a 10-20 percent pay cut in exchange for telework while one in four were actively job hunting due to work flexibility issues.
Purpose
"Millennials don't believe in money – they believe in themselves." According to research by strategy firm Department26, millennials value passion more than traditional job functions such as salary and benefits. If you want to hold onto this generation of world-changers, plug employees into the big picture by highlighting the correlation between daily work and high-level goals.
Collaboration
According to research by Intelligence Group, a whopping 88 percent of millennials favor collaborative, not competitive, work environments. Scheduling team lunches, promoting professional organizations and working alongside other government agencies are just a few ways to leverage this group's knack for networking.
As a 26 year-old professional with experience in both the private and public sectors, I can personally vouch for much of the research presented in this post. But don't just take it from me; the data speaks for itself! The next generation of workers craves a company culture that is flexible, impactful and collaborative, which could spell change for many government agencies. But is it really worth the hassle to pursue millennial recruitment and retention?
In short, yes.
Both young and seasoned staff are critical to the success of any organization. As in all things, balance is essential. While veteran employees provide invaluable industry experience, young employees bring fresh ideas, innovative solutions and a contagious energy to kickstart new projects. But perhaps most importantly, millennials are soon to be the largest generation in the American workforce. Private companies and government entities alike must soon adapt or face the crisis of an asymmetrical workforce unequipped to thrive in the coming decades.
Is your agency ready?
Laura Wilcox is part of the GovLoop Featured Contributor program, where we feature articles by government voices from all across the country (and world!). To see more Featured Contributor posts, click here.