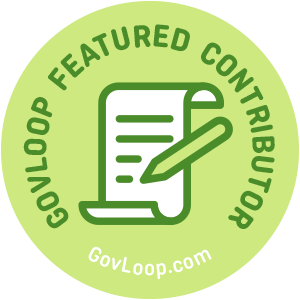 We live in a three-dimensional world, yet our use of 3D digital twins to help solve community problems has been limited. What's interesting about this is that the U.S. is behind other regions in the use of this technology. Government and industry have been using 3D technology for years in Europe, Asia and the Middle East. Technology developments have made 3D digital twins much more feasible for all. This is not futuristic technology, it is technology that is in wide usage today.
The digital twin concept has been around since 2002. Digital twin is listed as one of Gartner's Top Ten Strategic Technology Trends. A digital twin is a virtual model. They allow for analysis of data and monitoring of systems to head off problems before they occur, prevent downtime, develop new opportunities and design plans by using simulations. This is used a lot in the manufacturing world, for instance. New aircraft, cars, boats, trains are designed, modeled and tested digitally before they ever exist physically. Digital twins are powerful, drive innovation and performance, and are becoming an imperative – organizations that fail to respond will be left behind. According to Forbes, organizations that invest in digital twin technology will see a 30 percent improvement in critical processes.
If you think about it, maps and GIS databases are digital twins. They are a digital representation of the real world that allows us to analyze the real world in a digital environment. I am hearing more and more from executives that, if they want to understand and battle the complex challenges of today, they need digital twins; but not just any digital twin, a 3D digital twin – they are now a necessity.
The creation of a 3D digital twin used to be quite costly because the buildings and trees had to be created by hand. Now there are automated processes for this. For instance, you can use LiDAR data and building footprints to automate the production of a 3D GIS basemap for a city or county. You can also use drone imagery and data to create a 3D digital twin.
Let's look at some examples of how organizations are using 3D digital twins to be more effective.
The important thing to remember is that a 3D GIS digital twin is not just for visualization; it retains the spatial analysis capabilities from 2D GIS. This means that you can do 3D spatial analysis like:
Shadow generation
Elevation, slope, aspect, contour creation
3D measurements
3D routing
Look for opportunities to expand your use of technology to incorporate 3D digital twins. There are many examples of your peers already effectively using this technology to make a difference, and the process of creating them is easier, quicker and cheaper. This is a great opportunity for you to learn something new, be innovative and help those that need your help solving our community issues.
Adam Carnow is part of the GovLoop Featured Contributor program, where we feature articles by government voices from all across the country (and world!). To see more Featured Contributor posts, click here. You can follow Adam on Twitter or LinkedIn.