They always say spring is a time for renewal, right? Perhaps you rejuvenate by trying a new diet or exercise plan, or reading a self-help book. Or it could just be a simple matter of cleaning out the garage. (I know the garage is on my "to-do" list …)
At your agency, however, have you ever thought of looking at your HR systems with "fresh eyes" – or, better yet, a fresh mind? As the late Nobel Prize-winning physicist Erwin Schrödinger once said, "The task is, not so much to see what no one has yet seen; but to think what nobody has yet thought, about that which everybody sees." We can apply Schrödinger's words to our recruitment/performance/talent management legacy systems, because "everybody sees" they are outdated, expensive and counterproductive. But too few people assess them in a way that "nobody has yet thought."
If they did, then they'd take the first, critical step to redefining HR systems for the indefinite future. "Always focus on the front windshield and not the review mirror," as former U.S. Secretary of State Colin Powell put it. (I think he meant to say "rearview" mirror. But you get the point.)
The High Cost of Legacy Systems
Why do legacies merit such forward-spinning attention? Because nearly three-quarters of the $80 billion federal IT budget is spent on simply keeping legacies running, according to results of a congressional investigation reported in November. With the systems aging and antiquated – and impossible to secure against modern cyber-threats – they are at a high risk of failing, federal officials say. It doesn't help that the tech professionals who understand the systems are retiring in droves, and their replacements do not command the same knowledge base to run legacies effectively and securely. "We spend way too much on legacy operations, and that is headed for a crisis," according to David Powner, director of IT management issues at the U.S. Government Accountability Office (GAO).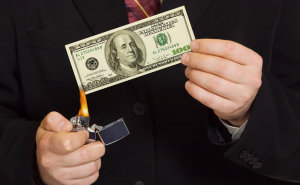 What's more, nine of ten federal IT managers say it is "urgent" for their agency to modernize legacy applications, citing security issues (42 percent), time required to oversee systems (36 percent), inflexibility (31 percent) and integration concerns (31 percent), according to a November report from MeriTalk.
USA Staffing is one such legacy. The U.S. Office of Personnel Management (OPM) is seeking to bring additional changes to the legacy system, promising expanded capabilities. But, again, you should evaluate USA Staffing with a new mindset and determine if it's really helping your agency maximize its potential for recruitment and talent management.
Modern Alternatives
In doing so, you may conclude that there are better options out there. Especially those which align cloud-based, analytics tools to your HR team's strategic focus. Through analytics, you gain total visibility of all talent management functions. You acquire those "fresh eyes" mentioned earlier, and you now "see" where job candidates are stuck in recruitment limbo, i.e., not receiving any updates about their application status for far too long. Then, analytics will help you come up with improved practices to eliminate these bottlenecks, thus enhancing the hiring experience.
Through analytics, HR teams "dig deep" into employee surveys to pinpoint areas where satisfaction levels are extremely high. Then, they get a sense of what's working well there, and how other areas can adopt those practices. They forecast future staffing vacancies well in advance, and adjust their training and recruiting planning accordingly. All of this accumulated knowledge is captured within a single, agency-wide view – launching a comprehensive, cohesive, user-friendly system which drives enterprise-level vision and innovation.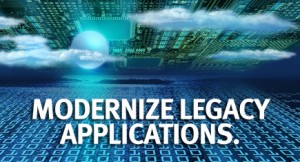 In addition, you automate an abundance of processes in migrating from a legacy to a cloud-based analytics system. With less paperwork and more efficient, automated workflows, you save time while reducing expenses – generating immediate and tangible ROI.
Then, there's the sense of control gained. Today's best analytics solutions are designed for easy configuration and customization to accommodate an agency's requirements. In other words, the technology adapts to you – as opposed to you adapting to the technology. Do your legacy systems work like that? I didn't think so.
Spring Into Inspiration
Yes, most of us love spring, for good reasons: We embrace the great outdoors again. We watch our grass grow greener, and our trees and plants bloom in so many wonderful hues. We feel refreshed – and inspired.
Hopefully, the same kind of inspiration can carry over into both the day-to-day oversight and the longer-term, strategic development of our HR systems. If so, we can apply a new way of viewing – and thinking about – the legacies that we tolerated for all of these years, and push forward with something which can do so much more, at a significantly lower cost.
Joe Abusamra is part of the GovLoop Featured Blogger program, where we feature blog posts by government voices from all across the country (and world!). To see more Featured Blogger posts, click here.