Data issues and how best to address them seem to dominate the discussion across the government technology landscape these days. If we're not talking about cybersecurity, we're talking about data (or maybe both).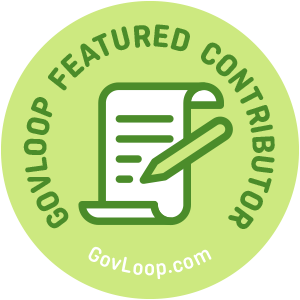 The rapid proliferation of data over the last decade has been widely discussed, but a seemingly simple core problem remains — how do agencies (or any organizations, for that matter) get a handle on their data so that they can effectively use it to answer business questions, inform better decision-making, and ultimately solve problems? You can't seem to go a day in the Federal GovCon space without hearing about artificial intelligence (AI) and machine learning (ML). But in most of the agencies I've supported, the data problems are more fundamental.  
In the federal government, many agencies have data in a variety of separate formats and locations, and despite great technology solutions in the market, folks have trouble getting their data into a place where it can be analyzed holistically and utilized to make better decisions. In many instances, people use manual workarounds to do the analysis necessary for answering business questions. (Any readers thinking about their own local Access databases right now?) There is also a workforce issue — finding good resources to help with data analytics is challenging. (Almost as challenging as finding good cybersecurity resources.)
In most big, hairy modernization programs — retiring legacy systems on the mainframe, developing a modern solution using the latest tech stack, and providing a good customer or citizen experience — the most difficult challenges are focused on the data. Many folks are also trying to get their data off proprietary platforms and into the cloud. Never mind AI and ML for the moment — "simple" data management, consolidation, and migration opportunities abound across government. How can we turn these challenges around?
In addition, the information reported from government agencies has more recently been called into question and we now have a trust problem. As someone with a public policy background, this is very discouraging to me. How can we know the data used to inform the public is the truth?
What Can We Do to Dominate Our Data?
Data is the lifeblood of organizations — so you need to consider your data and how it impacts your agency at the earliest stages, in a strategic manner. Agencies should understand their data architecture and proactively work towards a target state where they can access and analyze their data to inform how their organization moves forward. If you are initiating a modernization initiative, make sure to incorporate the data requirements right from the start. Wherever your organization is today, you can incrementally start to improve your situation with data migration and consolidation efforts.
Don't get me wrong — I'm all for advanced data analytics capabilities where they can be leveraged to drive agency missions forward. But there is a lot of low-hanging fruit that can be addressed to help agencies get their arms around their data. Many AI/ML initiatives require some of this work to be done as a prerequisite.
The Foundations for Evidence-based Policymaking Act of 2018 (Evidence Act) was established to advance evidence-building in the federal government by improving access to data and expanding evaluation capacity. This is a great point of leverage for agencies to initiate new efforts to modernize their data and build improved data expertise capacity within their organizations. There are now a whole set of new leaders (e.g., Evidence Officers) at CFO Act agencies across the federal government to help build trust in government data.
What's the takeaway? Agencies need to prioritize data efforts to fuel their path forward. Despite all the focus on customer experience, Amazon wouldn't be Amazon if they couldn't manage their data to get you the right information almost instantaneously when you search. If you want to advance your agency's mission, start with the data.  
---
Ben Marglin has 25 years of experience in public sector management and technology consulting. He's been with Karsun Solutions, spent 17 years with Booz Allen Hamilton, and three years at American Management Systems doing state and local human services work. His areas of expertise include digital strategy and transformation, acquisition, and program management. He has a master's degree in public policy from Duke University and a bachelor's degree from Colby College. Ben lives in Northern Virginia with his wife, son, and dog Sophie. You can connect with him on LinkedIn or Twitter.
Image courtesy of Pixabay