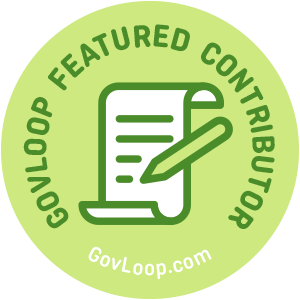 If you are assigned a project or are responsible for leading a change initiative in your organization, exercise your right to select your team members. The reality is that projects fail, stall, or become dysfunctional with the wrong people. To quote Jim Collins, "Get the right people on the bus." Not only does this apply to driving organizational change to greatness, but also at the project level when problem-solving.
Particularly when leaders are not fully vested in a project yet are required to commit resources, they will offer up any available body—not necessarily someone who is a subject matter expert by any means and sometimes not even someone with a desirable skillset. You do not just want a warm body and space filler. Not only will it waste their time and yours, but it could be detrimental to your reputation and the project outcome.
Expect more and set yourself up for success. Begin by thoughtfully analyzing the knowledge, skills, and experience needed to complete your project. The more thorough and definitive you are, the better your chances of assembling a winning team.
Many resources on teamwork and project teams offer useful advice on having a clear goal, measurable results, clarifying roles and responsibilities, guidelines for effective meetings, record-keeping, decision-making, and team dynamics. All of this is great to have in your project team's arsenal but don't underestimate the importance of starting with the right people to begin with. Few books place sufficient emphasis on this. However, the better prepared you are and the stronger a leader you show yourself to be, the happier you will be with your team and your results.
Think of a sports team that selects talented players with the right attitude, who are passionate about the game, and have complementary skills that are well-suited to the objective. Now think of gathering a group of anybodies with varied skills, most of which are unknown, unspecified expectations, and individuals with a c'est la vie attitude about the project. Which team would you like to lead?
The fact is, team members matters. Choose wisely. Success begins with you.
Have a clear vision of your desired outcome
Know what qualities are needed in your team members and document your requirements. This will help you negotiate for the right people
Take the time to effectively qualify members
Don't be afraid to ask for the right resources (use your judgment on the political climate within your organization)
Be respectful. This is not about telling people they aren't good enough. It's simply a matter of fit for the purpose of the assigned project
If you find yourself in a situation where you are not given the option to choose your team members, this will be an opportunity to test your skills in assessing the project needs, obtaining expertise from outside the team, and effectively managing (and limiting) your exposure from under-performing members of the team. It will take greater skill on your part to analyze, plan, manage, and control the group's activities throughout the project.
Failure is not inevitable. At the very least, practice your people management skills. You still have the potential to succeed. Approach team management as you would staff development—clear expectations, frequent check-ins, guide and support.
Lori Okami is a GovLoop Featured Contributor. She has over nine years of experience in local and state government in Human Resources, grants management, and as an educator, as well as over twenty years in the private sector. Lori has written over 400 health and fitness blogs for Hawaii's premiere online news publication. Lori's expertise is in organization alignment, change management, and customer relationship management (CRM). You can read her posts here.