As someone who's dedicated decades of her career to grants administration in the public sector, I can confidently say that the grants career track can be one of the most challenging yet most fulfilling.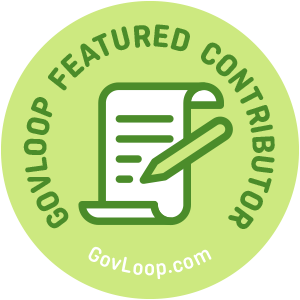 For those who have not been scared away from the grants world, especially due to COVID-19, there's no one way to approach your career track as a grants professional. In this article, I'll go over the various types of positions you can find in grants as well as share best practices to help jumpstart your career in this field.
Common Career Paths in Grants
Whether you decide to stay a grant writer or move higher up into grants administration and/or management, there's no linear approach when it comes to following the career track of a grants professional.
If you're wondering what a career in grants could look like, here are some salary range estimates from current openings on USAJobs as well as other salary databases. Please note that these can vary depending on a candidate's experience as well as GS level.
Grant Writer– Gathers documentation and fulfills the necessary requirements of various awarding agencies to formally seek funding on behalf of their agency. They research, write, edit and coordinate the grant application process and management of proposals.
Estimated salary range: $63,694-$80,188
Grants Specialist- This person performs activities necessary to the grant development process including research, preparing budgets, writing and editing components of grant proposals, and analyzing data for use by grants officers.
Estimated salary range: $57,955 -$121,316.
Grants Administrator/Manager– Responsible for the activities of the agency both before and after the awards process. Establishes standards and deadlines for proposals, reviews them for completeness, and ensures compliance with uniform guidance requirements.
Estimated salary range: $40,000-$76,000
Grants Director/Officer- Provides leadership and direction for grants programs, oversees the financial administration of federal and state grants, and ensures staff accomplish approved program initiatives. Develops and maintains a process to monitor grant compliance.
Estimated salary range: $142,701- $170,800
If you're new to grant writing or management, you may have been moved to your role due to your agency's need for grant funding and a shortage of staff to manage grant awards. In other words, this may be a time where you've had to drink water from the firehose.
Ideally, if you are moving into a grants career or trying to move up in grants management, the following skills can be highly beneficial:
Background in accounting to determine a budget and ensure accuracy for grant writing as well as compliance
Excellent writing, communication, and research skills
Utmost organization
Ability to understand the needs of both your agency and those of the awarding agency
Comprehensive understanding of uniform guidance 2 CFR 200
If you're looking to advance your career in grants and wondering what next steps to take, you may want to consider becoming a Certified Grants Management Specialist (CGMS). As of today, there are only around 250 nationwide, so adding these credentials can make you much more competitive in your field. To prepare for the exam, you can sign up for the next Grants Management Body of Knowledge Training (GMBok) coming up in April 2021.
Other resources to consult are the National Grants Management Association (NGMA) and Association of Government Accountants (AGA).
Being a grants professional can certainly come with its challenges, as I've emphasized in this series. However, there are many ways to grow in this career track and, at the end of a hard workday, you can always rest assured that you are significantly helping your agency achieve its mission and goals while delivering crucial funding to your communities.
As Chief Customer Officer for eCivis, Merril Oliver leads the company's key business strategies, product development and growth initiatives. Having served four governors, both Democratic and Republican, Merril served as the Director of the Maryland Governor's Grants Office, where she revolutionized an enterprise approach to full lifecycle grants management during 2015-2017. Merril is a past president of the National Grants Management Association (NGMA), having served three consecutive terms (2009-2012). During her presidency, Merril launched the industry-recognized standard professional certification of Certified Grants Management Specialist (CGMS®) and participated on the credentialing exam development team as a Subject Matter Expert (SME).