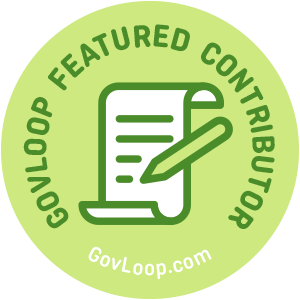 By now, most of us understand what "social distancing" is, why we need to do it and how.
In short, in order to curb progression of COVID-19 (coronavirus), we need to change our social behavior and reduce contact with other people. The fewer people we have physical contact with, the less exposure we will have to the coronavirus as well as other infectious diseases, such as the flu, which remains strong in different parts of the country.
By more effectively reducing transmission, the faster we will see new cases of infection decline to near zero. As more people recover from coronavirus and newer cases drop, the more likely we will be able to gradually return to the day-to-day living activities that we enjoyed before the virus entered the US and started to spread.
However, while there is a medical necessity to social distancing, there also is an adverse mental or psychological impact and a negative health impact.
Human beings are social animals.
When we are more isolated for a prolonged period, we feel loneliness. The state of aloneness negatively affects the brain, immune system, circulatory and cardiovascular systems, endocrine system and genetic expression. It can lead to depression, less physical activity (more sleep) and lower immune responses to fighting viruses. For the elderly, a decline in social connection is especially dangerous as it can reduce the very will to live.
The more we are connected to one another, the better our brains and immune systems function. We can feel more positive energy. What's more, connections boost our sense of wellbeing and the belief that we have either a support network around us or that we are part of something bigger.
This need for contact is so strong that even when we know the need for containment and self-isolation is essential to prevent illness, we still take risks that can increase our potential for exposure to the virus, just to keep those connections going.
Last weekend in Washington, DC, for example, thousands of young people still went out drinking at bars and restaurants – insisting on maintaining their normal weekend routine.
On Sunday, California Congressman David Nunes encouraged "healthy" people to go out to eat saying, "…one of the things you can do is, if you're healthy, you and your family, it's a great time to just go out, go to a local restaurant. Likely you can get in easily." Though the congressman was trying to help small businesses, even his nuanced effort at balancing social distancing with the economy raised concern and in some cases condemnation (especially since at least one study shows most early transmission in China came from people who were undetected and unknowingly were infected).
Some families even think that playdates or sleepovers with small numbers of kids and adults involved are OK, providing everyone is feeling well and no one has a fever.
Even yours truly went out and got a haircut and ate a burger at a local Five Guys (I promise… that was my last one for a while).
The truth of the matter is that we know the coronavirus crisis is real. We see businesses and libraries closing, and sporting events, concerts and other activities getting canceled or postponed. Nursing homes have reduced access. Ridership in mass transit has dramatically been reduced. Let's face it: the country is shutting down. And we need to be more responsible and physically interact with one another less.
And yet the question remains, "How can we fulfill our need to 'socialize' when we are supposed to practice 'social distancing'?"
Here are some things you can do to be social in a socially responsible and physically distant kind of way:
1. Go outside for a walk, run or a hike. See the world around you.
Try to get at least an hour of outdoor activity each day. When you do, you will likely encounter other people who are doing the same.
When you see other people, be sure to keep a safe distance (see note below) from others. But keeping your distance does not mean you should ignore other people or not speak with them. In fact, you should greet everyone you see with a wave and a smile. The action will send positive and energy-boosting signals to your brain and be helpful to the other person as well.
There are great options for outdoor activities that you can do with your family or a friend. However, conduct a little research before you go out. While the National Park system, for example, remains operational, there are concerns about the number of people entering specific parks. In order to maintain social distancing, parks have limited services such as shuttle services. You also must be mindful of public restrooms and that some facilities may not be able to aggressively or frequently clean / sanitize public areas.
The same holds true for playgrounds. We want our kids to play, but public playgrounds are not cleaned. According to reports, the coronavirus can live on surfaces from 3 to 9 days. Wiping down a slide or swing may not be enough to protect your child or you from catching the virus, so be careful about what you touch when you are outside.
2. Create a virtual channel or online meeting space for visual communication.
You can use a webinar or virtual meeting room solution or social network and invite family, friends, members of your community, assisted living facilities or work colleagues to a channel or meeting space.
This kind of space is perfect for business (project management and check-ins), but also could be a way to break social isolation by allowing people to see one another and chat. You can share photos from activities you do at home, new meals you have prepared or just boost one another up with a positive conversation.
For example, you can create a channel and room using Adobe Connect (which has a 90-day free trial). Adobe Connect is great for government teams (FedRAMP Authorized) as well as business teams that work with the government and other companies. There is built-in security and you have a web or app version available.
Zoom also is an excellent choice (also FedRAMP Authorized). For the general public, its entry-level meeting solution is free, and can allow you to see multiple people on camera, screen share as well as share files and screen share video, pictures and documents. Additional features allow you to run polls and do other things to increase the interactivity.
A solution with a more social (less business design) would be Facebook Live, which allows you to stream video from your camera or phone to an audience within your own Facebook network. There are fewer features for interaction between people beyond a running chatbox. To bring in additional people and manage the experience, you will need a streaming solution like vMix. But anyone with a Facebook account can use Facebook Live for free.
FYI – By my count there are OVER 70 viable virtual meeting, webinar and virtual event software solutions available today. There also are tons of solutions for streaming productions. I am not endorsing the above products – only providing some popular examples. People should share the ones they like the most in the comment section.
3. Call people.
Yes, that awesome device that plays music, TV shows and movies, shares pictures on Instagram, keeps track of your email and your heart rate also functions as a (gasp) phone. Who knew?
While we can create virtual rooms, as outlined above, sometimes the easiest thing in the world is to just call someone and talk with them.
Talking creates all kinds of positive reactions in the brain and body. It releases stress / built-up tensions and generates positive energy. The more you talk, the better you feel – not just about yourself, but also about the person you are talking with (it is fascinating how the mind works.). Speaking with someone creates a sense of connection. This will be very important for people who are faced with a more isolating environment, like our elderly living in nursing homes or who are alone.
What other ways can you socialize when practicing social distancing?
Place your thoughts for ways we can stay social in the comment section below, as well as any helpful resources that people can use to help improve their communication with others during this difficult time in all our lives.
IMPORTANT NOTE: The CDC and health officials suggest you maintain at least 6 feet of distance between yourself and other people when in public. This is easy to picture when you are in a supermarket (think the length of the conveyor belt or two shopping carts). If you go outside, you are better off over-thinking the distance and visualizing a small car in between you and another person.
Health officials also continue to research the length of time the coronavirus can live on surfaces and in the air. This means when you receive deliveries, spray and wipe down the box before you open it. And be a little more assertive on how you handle items that have recently come into your possession.
For access to reliable information, please use the Center for Disease Control (CDC) website with information on COVID-19 or the coronavirus here.
Michael Hackmer is a GovLoop Featured Contributor. He is the Senior Content Strategist for Adobe Government. He also is a Founder of Social Web Tactics, a strategic marketing agency. He has been a speaker, consultant and marketing strategist for over 15 years. He also has worked in federal and state government relations, and managed industry affairs and association membership. He has developed digital and strategic marketing campaigns for companies including: Adobe, Deltek, HP, K12, Red Hat, Strayer University and more. He has helped non-profits and corporations with marketing automation solutions. He is originally from Boston, MA. Michael lives in Ashburn, Virginia with his wife and daughter. He loves to run, swim and travel throughout South America.