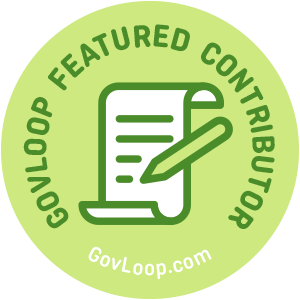 I believe one of the greatest career decisions I made was leaving public health research to work in the area of diversity and inclusion. My work as an epidemiologist was fulfilling, but I rarely saw its direct impact on the lives of people. In my current job, things are drastically different.
As a diversity and inclusion strategist, I regularly meet people who I can help grow their career—sometimes it is through a simple review of a resume, sometimes it is through helping one develop a comprehensive career development plan, and there are other times when I can help individuals secure a detail opportunity that becomes a launchpad for their career. While I get many opportunities to help people, this experience has also opened my eyes to some important truths. One of these truths is there are many people of all backgrounds who fear the effect of including others in the workplace. This is troubling because we know diverse work environments, whether culturally, racially, or generationally diverse, are beneficial for all.
Research has shown diverse work teams have increased innovation and creativity, increased productivity, a greater variety of perspectives, and increased camaraderie. Yet, one of the saddest narratives I hear relates to what happens when new, and perhaps different, people are brought into a work setting. Many individuals say they want to see a more diverse work environment, but too often there is an unspoken concern about where one will fit in when new and diverse talents is hired.
This begs the question, "Why do people believe including others will negatively impact their work experience?"
Perhaps people are threatened by age or intellectual diversity. They may ponder on whether this person will make them obsolete. Maybe people are threatened by the presentation of new and innovative ideas that they may not fully understand. Maybe people are afraid of what cultural, religious, and racial diversity will bring to the work environment. Perhaps one does not know how to engage their transgender colleague or cannot relate to their foreign peers. I am not sure. Despite this, I seek to both understand and appreciate the uneasy feelings of individuals while arguing an unwelcoming perspective can be devastating to an office.
Such perspective may smother new talent and cause an organization to grow stagnant. Such perspective can cause an organization to miss out on its next big moment. Such perspective can cause organizations to miss out on an important truth—including you does not exclude me. All of the talents one brought to the table before the new person joined the team can still be utilized by the team. The organizational knowledge, skills, and experience one has are still appreciated by the team. Welcoming new people to the organization does not diminish one's value; instead it provides an opportunity to create a stronger team filled with individuals whose skills are complementary of one another.
I am reminded of an old Girl Scouts song that said, "Make new friends, but keep the old. Some are silver and the others gold." In our work environments, we should seek to create a space where all talent, both old and new, can thrive and be assured daily that all are included in the greater work of the organization.
Dawn M. Wayman is a GovLoop Featured Contributor. She is a diversity and inclusion practitioner at the National Institutes of Health NIH), is a graduate of Morgan State University and the Johns Hopkins University Bloomberg School of Public Health where she earned her Bachelor of Science degree in Biology and her Master of Health Science degree in Epidemiology, respectively. In 2017, Ms. Wayman joined the NIH Office of Equity, Diversity and Inclusion (EDI) as a Diversity and Inclusion Strategist. In this role, Ms. Wayman serves as a consultant to multiple Institutes and Centers providing assistance to them in developing and executing their representational diversity and inclusion strategies. You can read her posts here.