GovLoop, the Robertson Foundation for Government and the Association for Professional Schools of International Affairs (APSIA) recently produced, "Making Global Impact: Guide to International Jobs in Government," as a resource for prospective public servants. This blog is part of a series that highlights additional opportunities to launch a world-changing government career.
View a Copy of the Guide Below or Download the PDF
There exists the perception among many that work as a contractor is the primary way for getting an international development job at USAID. Thomas Davis, Chief of External Outreach and Recruitment at USAID, dispelled that belief for me, stating that becoming a contractor is "one way for getting involved with USAID, but it is not the primary way." He argued that the primary way of obtaining international jobs at USAID is through the traditional online application and assessment process. In addition, internships and fellowship opportunities are major avenues for obtaining work with the agency because in many cases, they allow students and recipients to convert on a non-competitive basis.
As an example, Davis shared with me a new opportunity for students interested in joining the USAID Foreign Service: the Donald M. Payne International Development Fellowship Program. Launched only this year, the program is a joint-initiative between USAID and Howard University that promotes the integration of recent graduates—especially those from historically underrepresented minority groups and those with financial need—into the USAID Foreign Service.
To qualify for the program, an applicant must:
Be a U.S. citizen.

Be a graduating college senior or a recent graduate seeking admission for a two-year graduate program in the U.S. in the fields of international affairs or a related subject such as development, economics, history, political science, public administration, public health, foreign languages, agriculture, environmental science, or urban planning.

Have a strong academic record and cumulative GPA of 3.2 or higher on a 4.0 scale at the time of application.
Participants in the program will receive:
An orientation into the USAID Foreign Service.

Two summer internships: one domestic and one overseas at a USAID mission. The program will cover the costs of transportation and housing and will provide students with a living stipend.

Up to $35,000 annually to be applied towards tuition, fees, and living expenses during graduate school.

Mentoring from a USAID Foreign Service Officer throughout the fellowship.

Employment in the USAID Foreign Service following the successful completion of the program and the Foreign Service's entry requirements.
Each Payne Fellow will be required to serve in the USAID Foreign Service for at least three years following the completion of the program.
To learn more about the program and apply please visit: www.PayneFellows.org. The application deadline for next year's fellows is January 27, 2014. As Mr. Davis informed me, the program intends to choose five fellows for this upcoming year.
To Learn More about the USAID Foreign Service, Check Out:
*****************
SPECIAL THANKS TO OUR PARTNERS:


Robertson Foundation for Government: Helping government meet its talent needs by identifying, educating and motivating top U.S. graduate students to pursue federal government careers in foreign policy, national security and international affairs.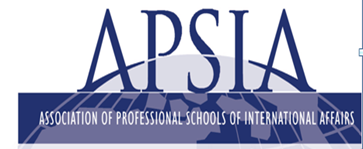 Association for Professional Schools of International Affairs: Dedicated to the improvement of professional education in international affairs and the advancement of international understanding, prosperity, peace, and security.
Related Resources
Want More GovLoop Content? Sign Up For Email Updates